On the occasion of the 30th anniversary of the establishment of the Galleria del Costume of Palazzo Pitti.
The exhibition presents clothes and accessories that belonged to women who stood out during the 20th century and continue to distinguish themselves in different disciplines and fields through which they manifest their creativity. But they are also icons of the taste of their time, some standing out for the creativity with which they created their works or decorated them, others emerging for the imagination and flair with which they wore them.
Each woman has been (or still is) the protagonist for a particular trait, to the extent that some distinctive and salient features of their personalities emerge from their clothing or their creations.
The exhibition unfolds through the halls of the Gallery, beginning with the precious garments made by Rosa Genoni, a socially committed woman and promoter of made in Italy fashion, followed by the splendid tunics designed by Fortuny, specifically for Eleonora Duse, and the legendary dresses of Franca Florio.
Then there are the dresses of Anna Rontani, a novelist who flaunted her wardrobe made of over a thousand pieces.
Also of great interest is the donation of some of Patty Pravo's dresses worn during three editions of the Festival di Sanremo (in 1984, 1987 and 2002). In addition to these diversified presences, there are nine wedding dresses.
Therefore, the exhibition's leitmotif is women: protagonists as collectors of clothing and accessories, models-performers, fashion designers and fashionistas. By retracing the 20th century, a period in which clothing mirrored significant social changes, creative women, used to being in the spotlight, are acknowledged within the historicized male-dominated world of high fashion.
Completing the exhibition is the catalogue edited by Caterina Chiarelli herself, published by Sillabe and enriched with images of the dresses on display with the relative descriptions and a brief biography of each "Woman in the Spotlight".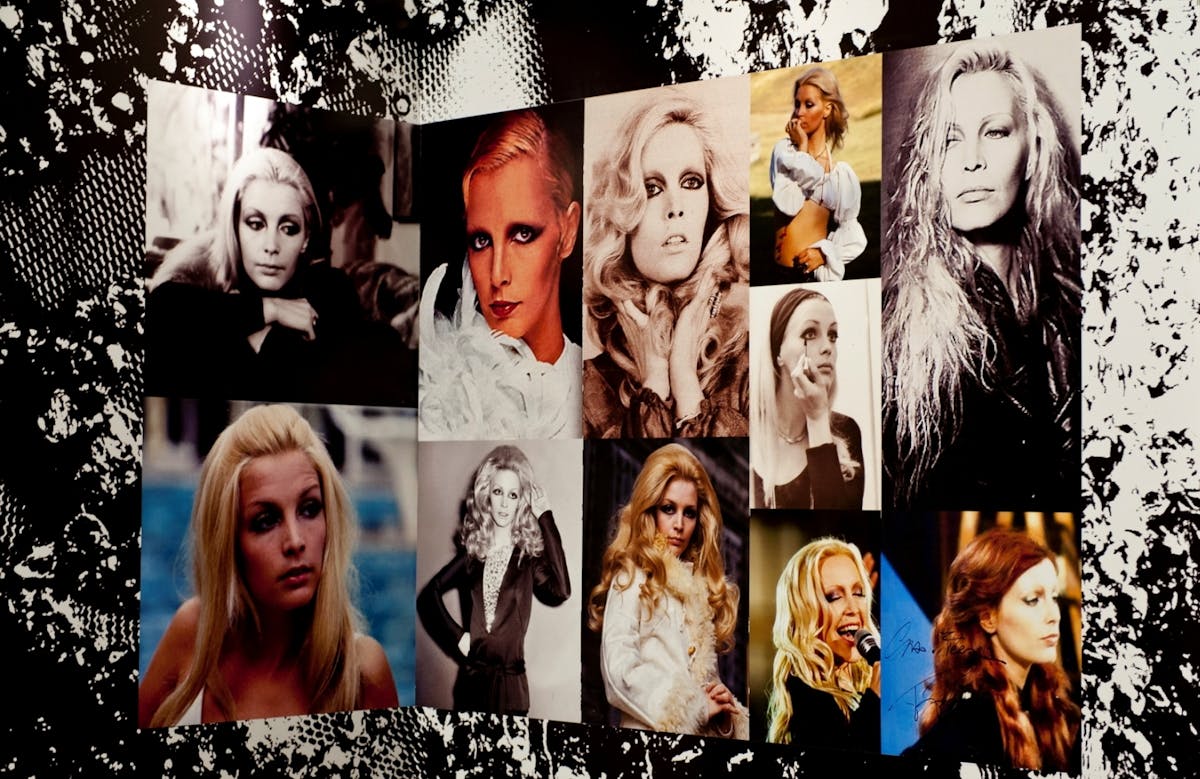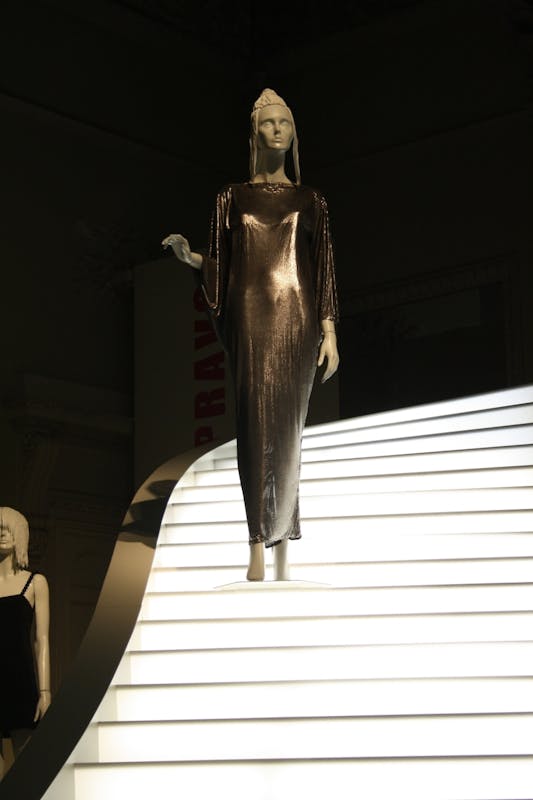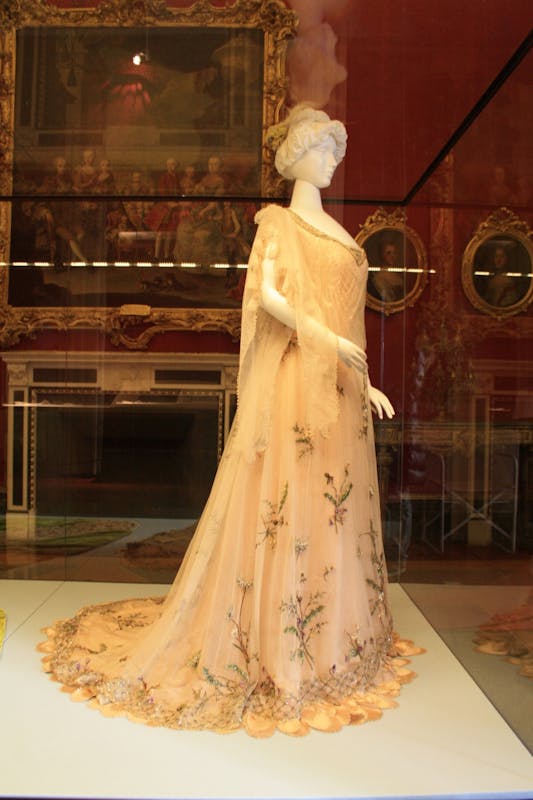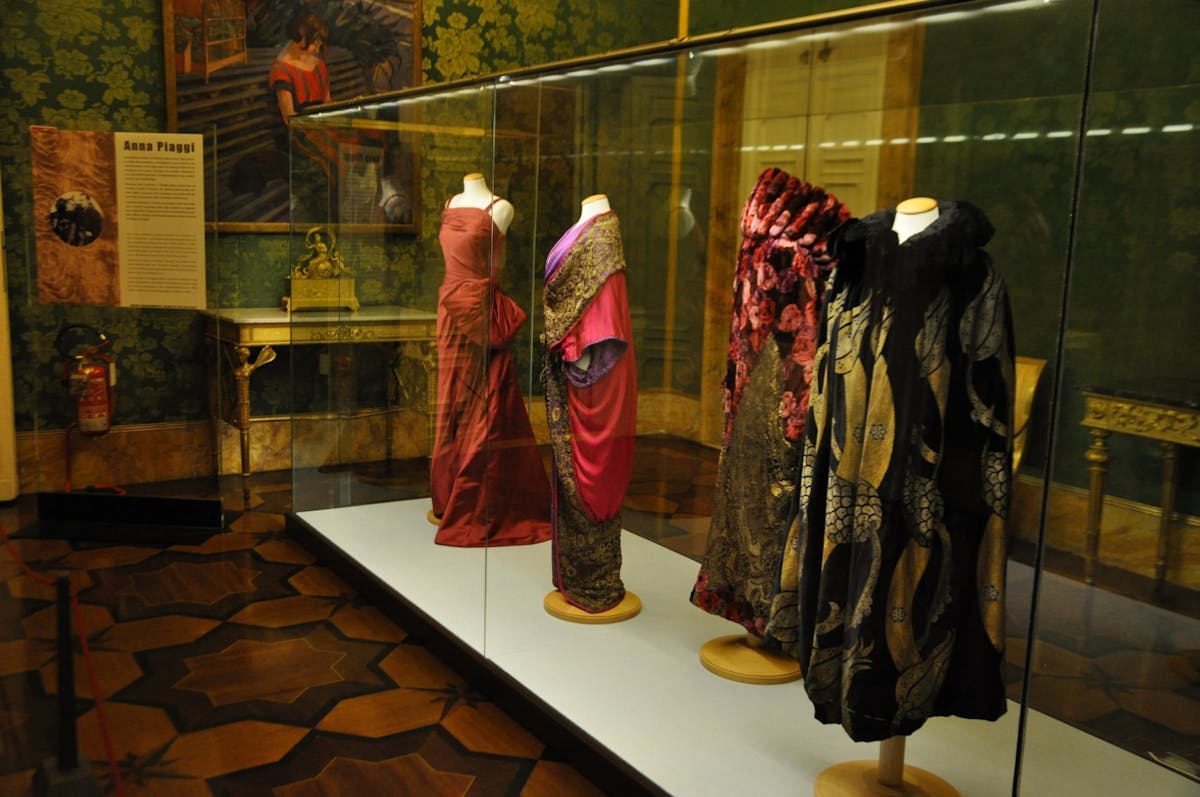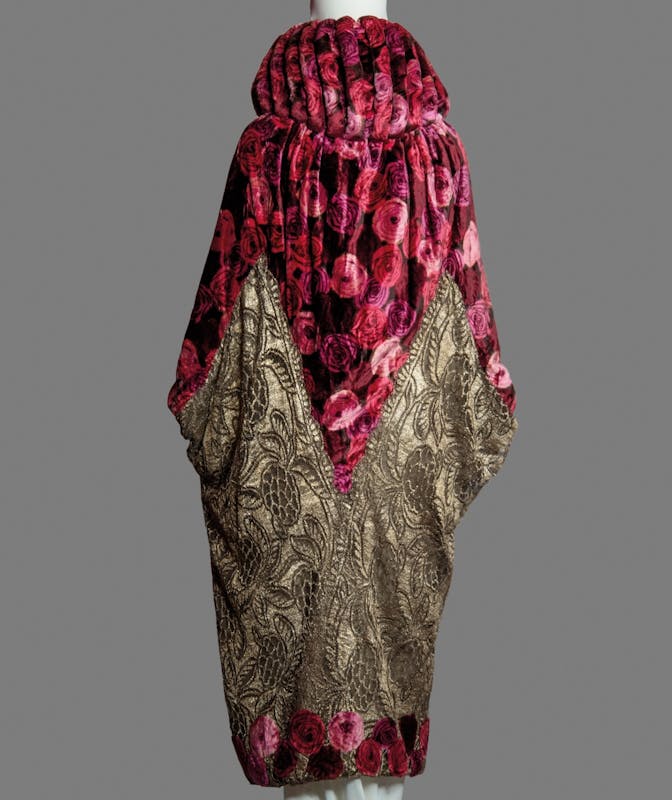 Women in the Spotlight in the Twentieth Century
Museum of Costume and Fashion, Pitti Palace, Florence
13 November 2013 - 30 April 2017
The exhibition is curated by the Director of the Costume Gallery, Caterina Chiarelli
"Donne protagoniste nel Novecento - Women in the Spotlight in the Twentieth Century". Exhibition catalogue (13 November 2013 - 30 April 2017) curated by C. Chiarelli. Published by Sillabe, Livorno 2013. (Italian/English version available)
Ministero dei beni e delle attività culturali e del turismo, Soprintendenza Speciale per il Patrimonio Storico, Artistico ed Etnoantropologico e per il Polo Museale della città di Firenze, Galleria del Costume di Palazzo Pitti