To celebrate the 500th anniversary of the birth of Cosimo I de' Medici, the first Grand Duke of Florence, we have planned a "triptych" of events to be held in symbolic areas of the Gallerie degli Uffizi.
The salient moments of the first Medici Grand Duke's government are recounted in a cycle of eight tapestries produced in two series in the Medici tapestry manufactory under the direction of Pietro Févère, the manufactory's chief tapestry weaver. The Stories of Cosimo I begin with his rise to power in 1537 and continue with his renovation of Pisa, his conquest of Siena, his extensions to Palazzo Vecchio and the construction of the Uffizi, his journey to Rome in October 1560 to negotiate with Pope Pius IV over such issues as the title of Grand Duke which he was to be awarded in 1569, his founding of the Order of the Knights of St. Stephen, his financial aid to Catherine de' Medici's son King Charles IX of France in the latter's struggle against heresy, and his conferring of the crown of Tuscany on Joanna of Austria when she married his heir, the future Grand Duke Francesco I, thus consolidating the political bond between the House of Medici and the House of Habsburg. We probably owe the choice of episodes to Francesco Rondinelli, a man of letters and the author also of the iconographical programme for Pietro da Cortona's and Ciro Ferri's decorations in the Sale dei Pianeti on the piano nobile of Palazzo Pitti. The cycle of tapestries, a fully-fledged "woven biography", was designed for the Sala di Saturno, the very heart of the sovereign's power, used for the Secret Hearings of Grand Duke Ferdinando II who sought to ennoble and to impart legitimacy to his own governance with this commission that pays tribute to his illustrious predecessor.
The exhibition is curated by Alessandra Griffo and Lucia Meoni.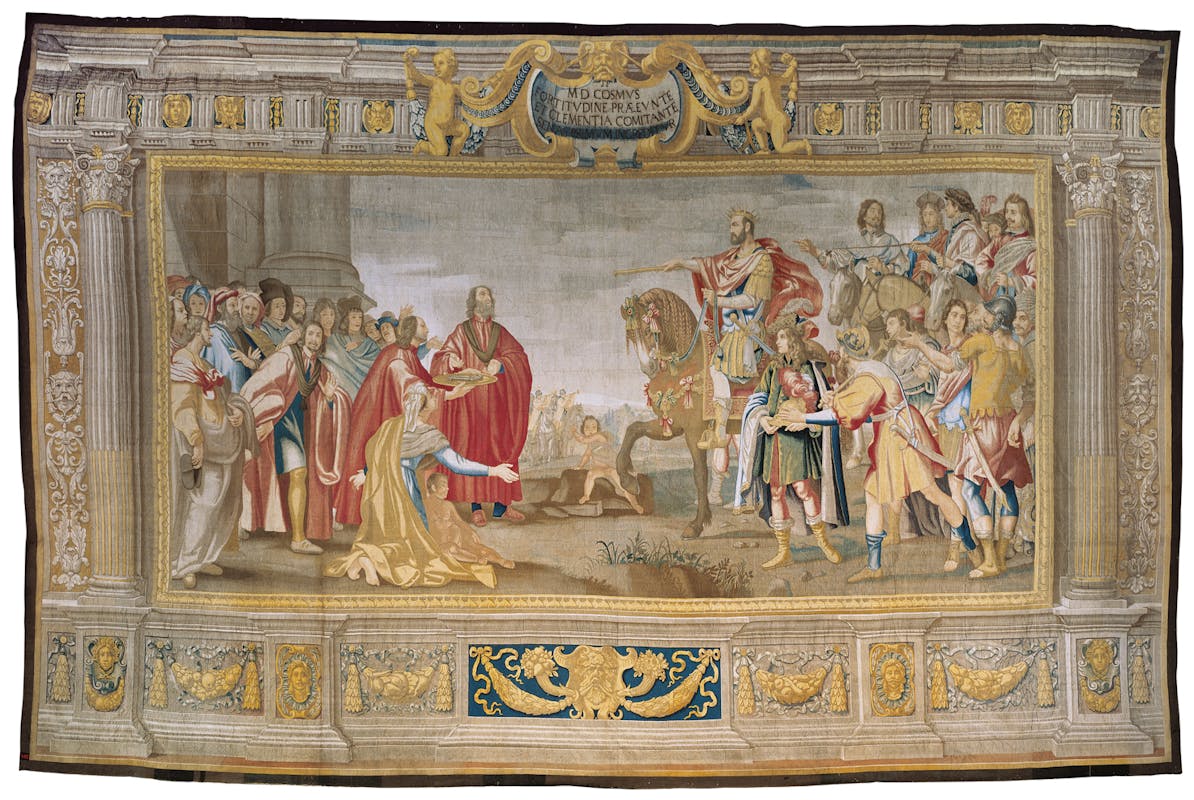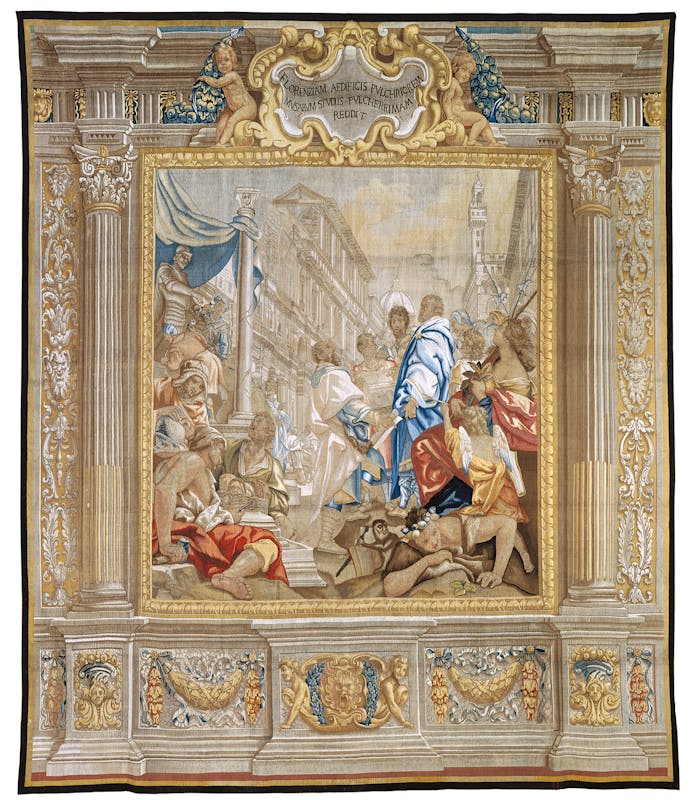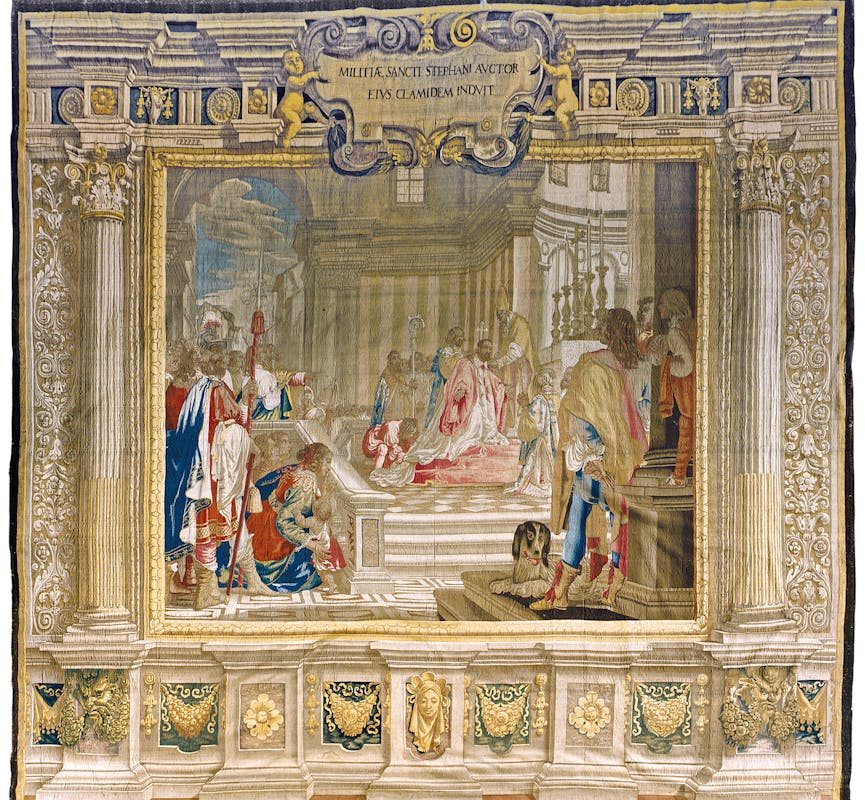 Sala Bianca
Sala delle Nicchie
The exhibition is included in the admission ticket to the museums of Pitti Palace and has the same opening hours info