A gift from the Robert Mapplethorpe Foundation
A self-portrait of a young Robert Mapplethorpe has been donated to the Uffizi Gallery. Robert Mapllethorpe was an American photographer known for his black-and-white photographs; he died in 1989. His works included celebrity portraits, male and female nudes, self-portraits and still-life images.
The Robert Mapplethorpe Foundation, established in 1988 by the artist himself, one year before his death, has donated the self-portrait on display. The self-portrait by Robert Mapplethorpe becomes part of the vast collection of self-portraits present at the Uffizi Gallery. The collection has more than 1,700 self-portraits.
The beautiful photograph the Robert Mapplethorpe Foundation has decided to donate to the Gallery depicts a young Mapplethorpe disguised as a woman, a femme fatal. The makeup, the hairstyle and the fur remind us David Bowie and his eccentric and exotic costumes. But the photograph tells us more about the artist himself, it shows the artist's real soul and all his vulnerability. The femme fatal in the photograph looks self-confident, but at the same time very fragile, as if to symbolise the artist's fear and concern.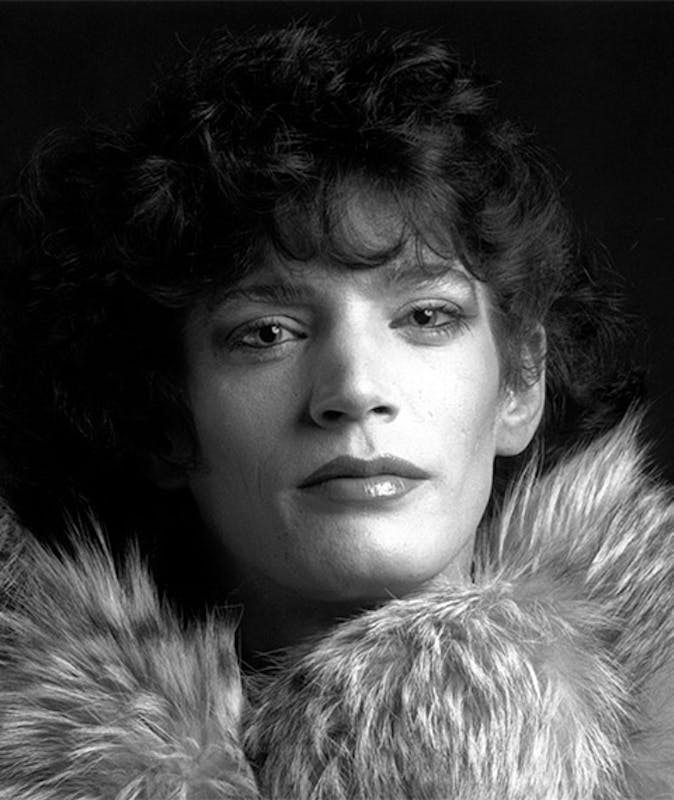 Robert Mapplethorpe
Sala del Camino, Department of Prints and Drawings, Uffizi Gallery, Florence
22 March – 06 April 2010
Polo museale della città di Firenze, Galleria degli Uffizi e Mapplethorpe Foundation