The fortune of this mythological theme in the Medici's collections
The focus of the 8th edition of the "I mai visti" (never seen before) exhibition series is on a painting conserved in the repositories that has a very interesting story. A work by a Flemish seventeenth-century artist, it portrays in a highly naturalistic manner the severed head of the Medusa. The painting entered the Medici's collections in 1668. Set within a frame of polished ebony, it was screened by a curtain of shot taffeta, which further enhanced the spectacular nature of its display to a selected public of the Gallery.
The exceptional aspect is the extraordinary fame that the painting enjoyed from the eighteenth century on, when it was erroneously attributed to Leonardo da Vinci. It is now believed to be a work of an anonymous Flemish painter, active in the sixteenth century.
The Medici family owned a number of works depicting the mythological subject of Medusa, which the family acquired or commissioned to artists. The exhibition gravitates around this topic and the itinerary has been designed to illustrate the popularity of this particular mythological subject in the Medici's collections. The exhibition presents a series of works of art related to Medusa; archaeology, graphics, jewellery, paintings, coins and medals, and military accoutrements.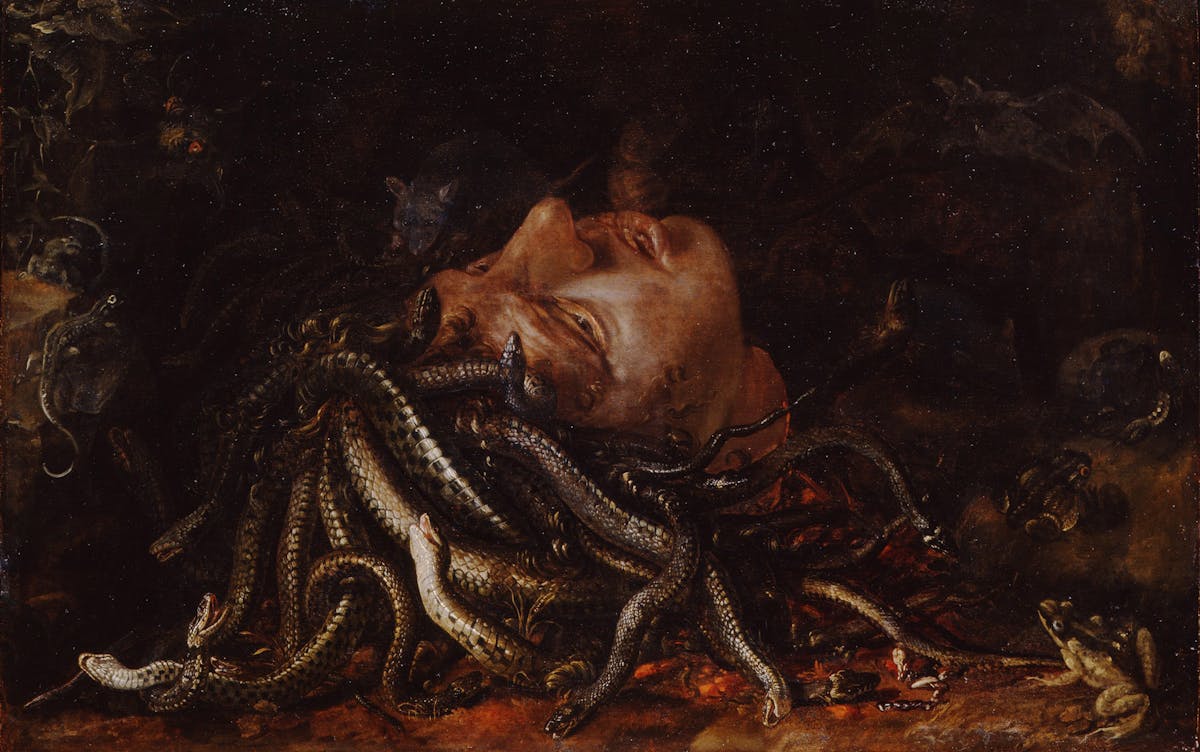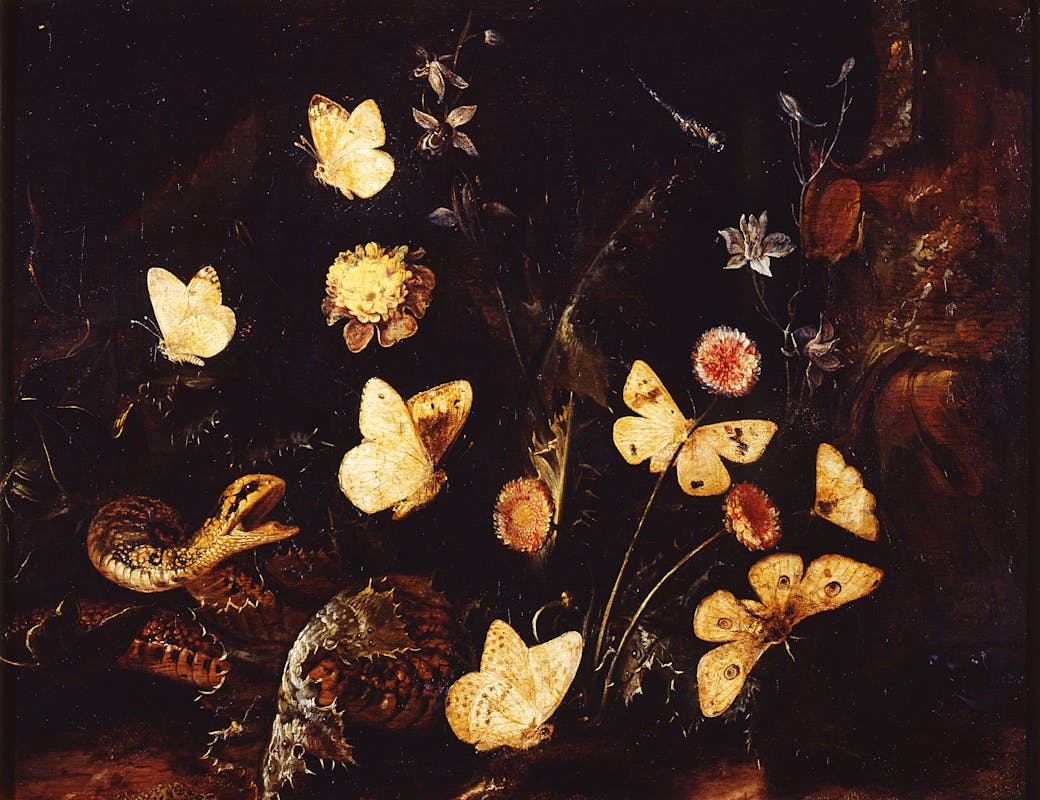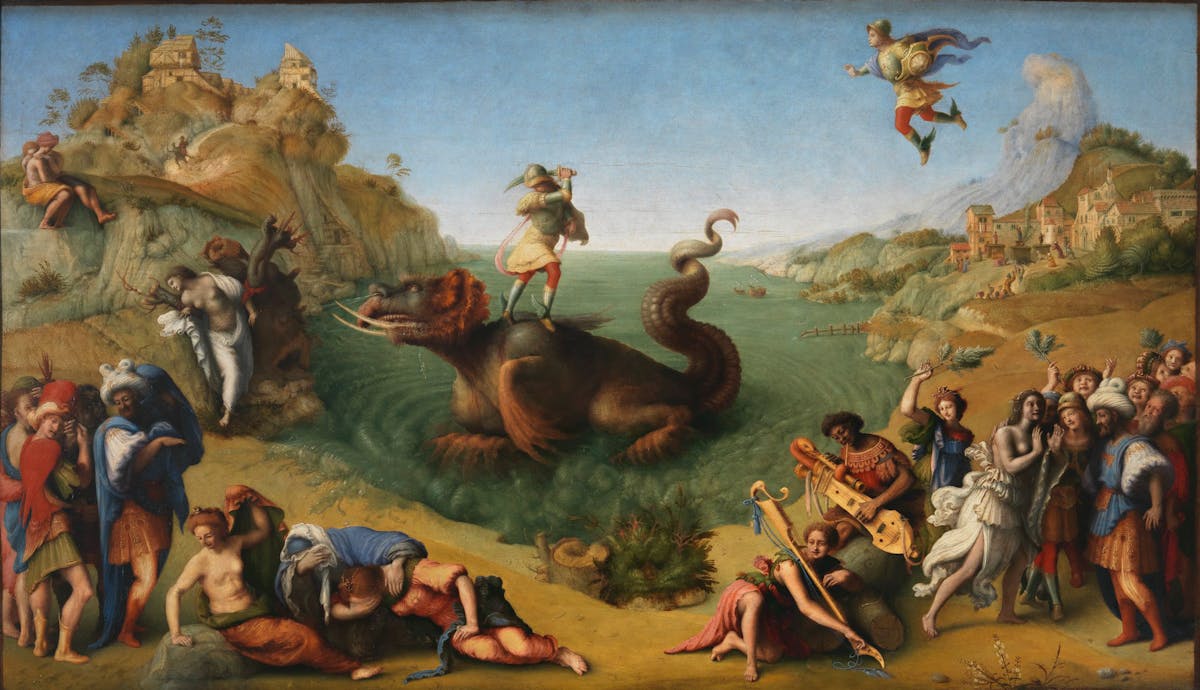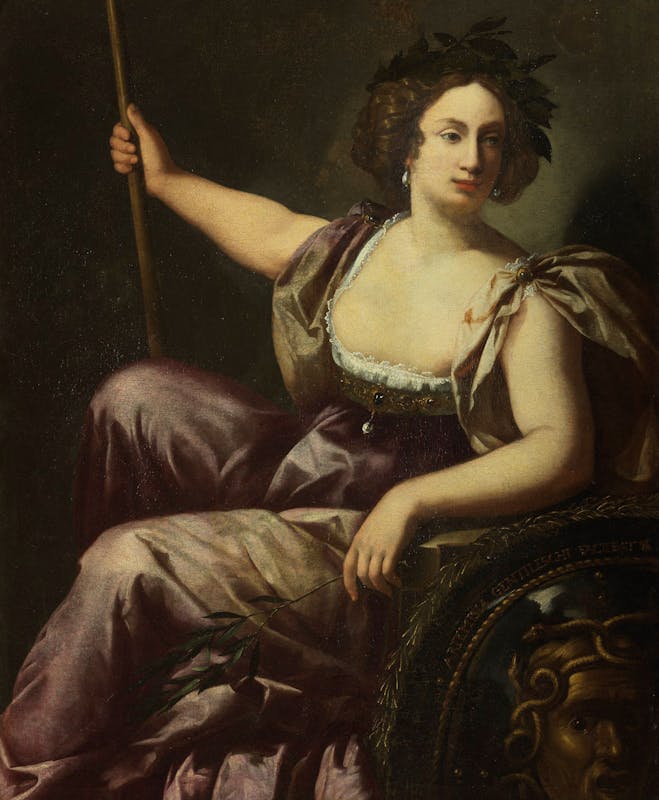 Medusa: the myth, the antiques and the Medici. The 8th edition of the "I mai visti" exhibition series. Masterpieces from the Uffizi storage
Sala delle Reali Poste, Uffizi Gallery, Florence
16 December 2008 – 31 January 2009
Exhibition curated by Valentina Conticelli
Exhibition catalogue published by Edizioni Polistampa (available only in Italian)
Soprintendenza per il Patrimonio Storico, Artistico ed Etnoantropologico e per il Polo Museale della Città di Firenze; Galleria degli Uffizi, Amici degli Uffizi, Ente Cassa di Risparmio di Firenze