An opportunity to admire a very recent and spectacular acquisition for the Uffizi: Johann Paul Schor's major work depicting the feast held in Rome by Prince Borghese in 1664
Festivities in the age of the Baroque were all creativity and magnificence: huge triumphal floats, masks and allegories, spectacular stage designs and endless surprises. All of this is to be found in the exhibition, which focuses on the image of the sumptuous masquerade organised by Prince Giovanni Battista Borghese for the carnival in Rome in 1664. The fabulous event was captured by Giovanni Paolo Schor, an artist who worked with both Pietro da Cortona and Gian Lorenzo Bernini, in a large painting that the Gallerie degli Uffizi purchased for the future Museo delle Carrozze in Palazzo Pittin in 2017. The work will be displayed alongside Filippo Gagliardi's and Filippo Lauri's spectacular Joust of Carousels on exceptional loan from the Museo di Roma di Palazzo Braschi. In an evocative nighttime setting by the light of hundreds of torches, the fabulous event organised to mark Queen Christina of Sweden's triumphant entry into Rome was animated by triumphal carnival floats and masked figures, their plumes depicted as explosions of colour. The exhibition will also showcase drawings, objects and engravings (including a selection of Jacques Callot's Balli di Sfessania) to recreate the magic, the ephemeral wonder, the exaggeration and the costumes of carnivals and festivities in the 17th century.
The exhibition is curated by Alessandra Griffo and Maria Matilde Simari.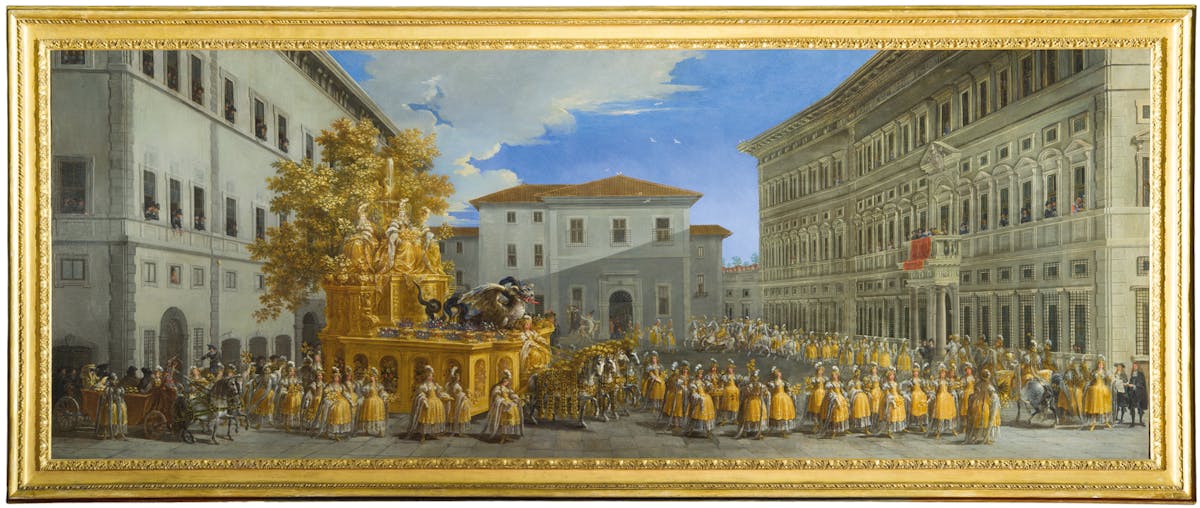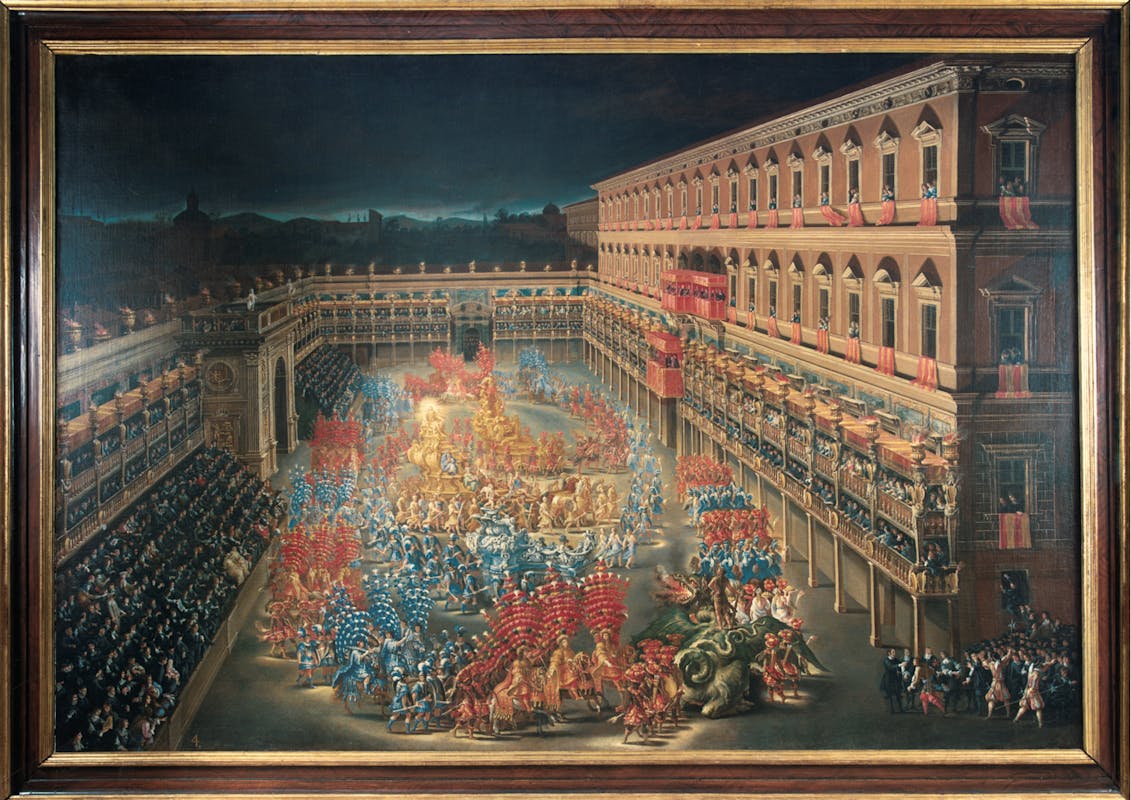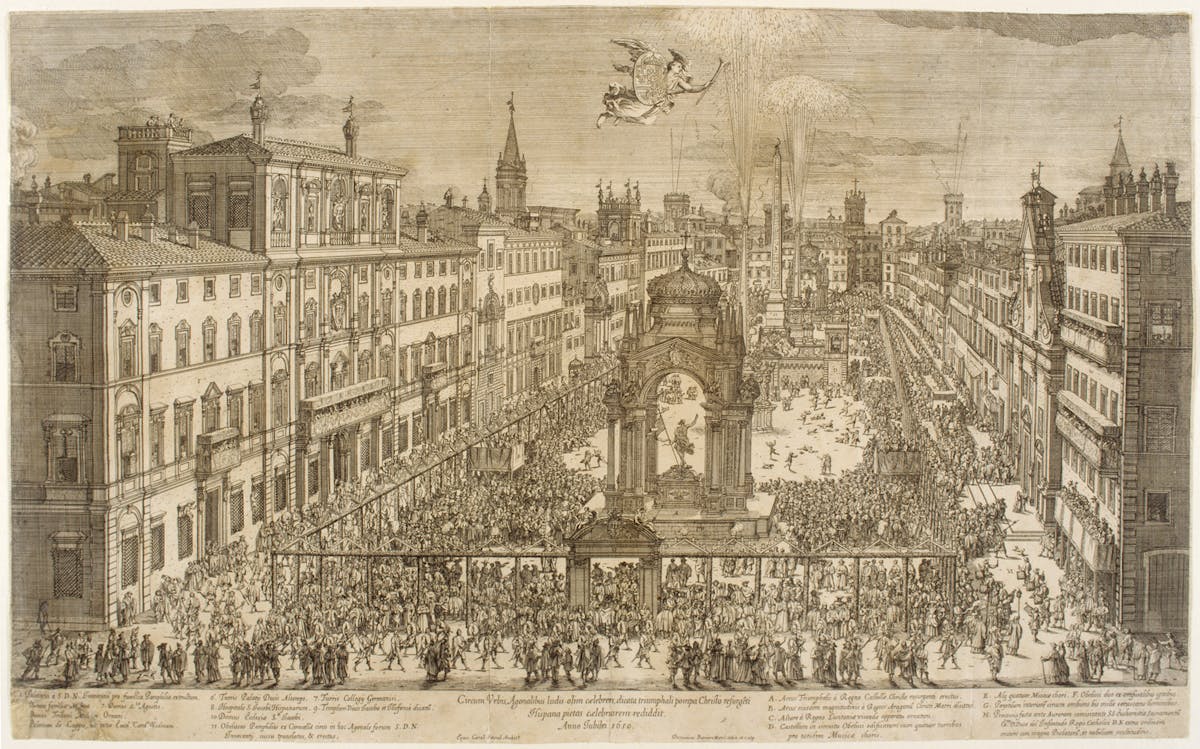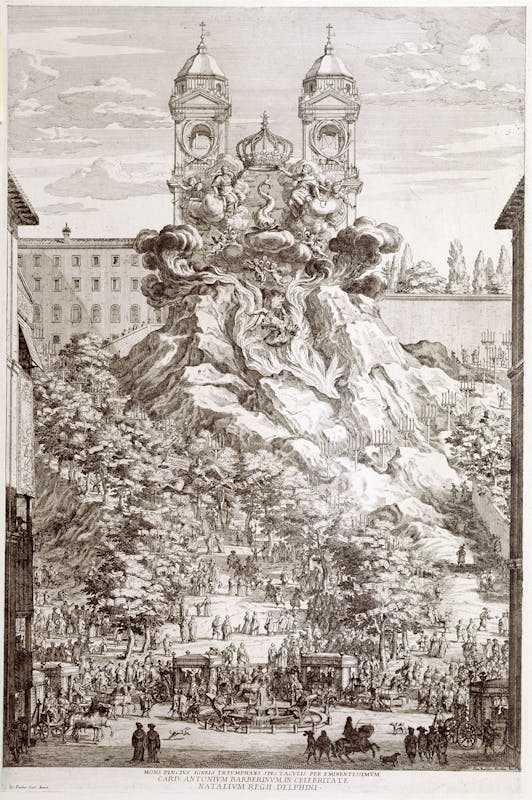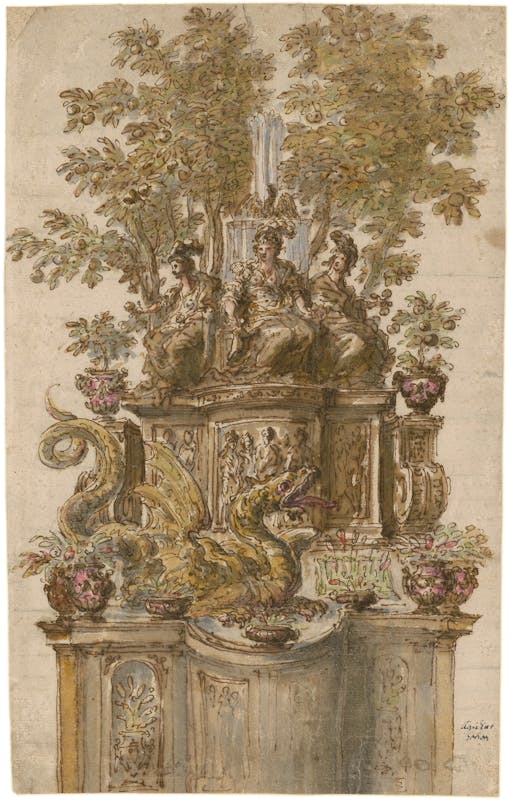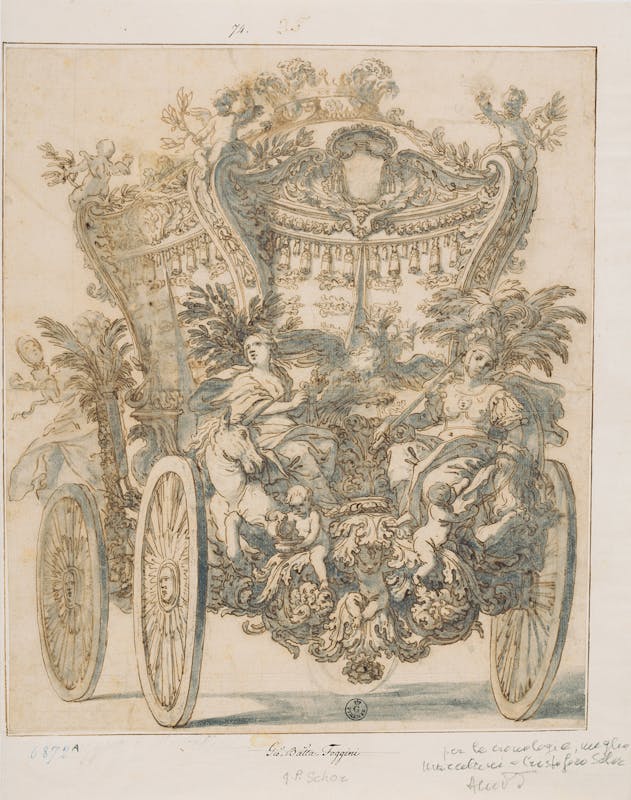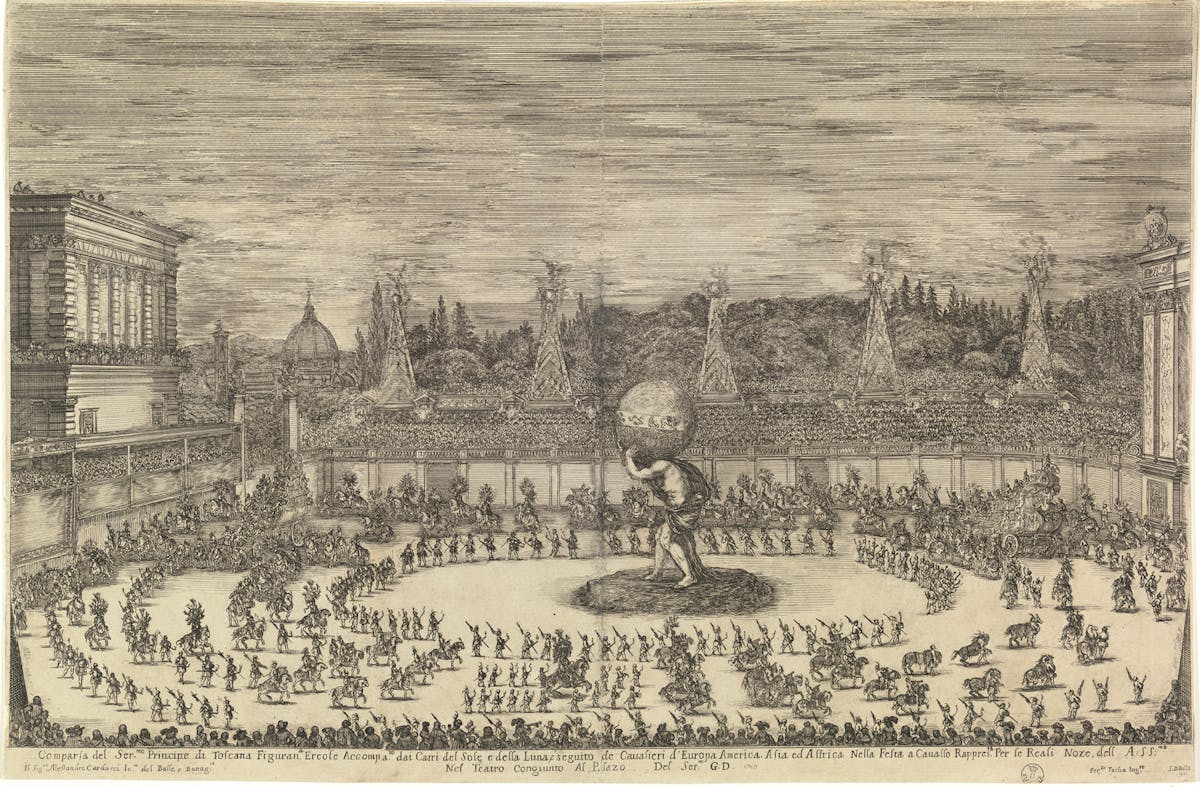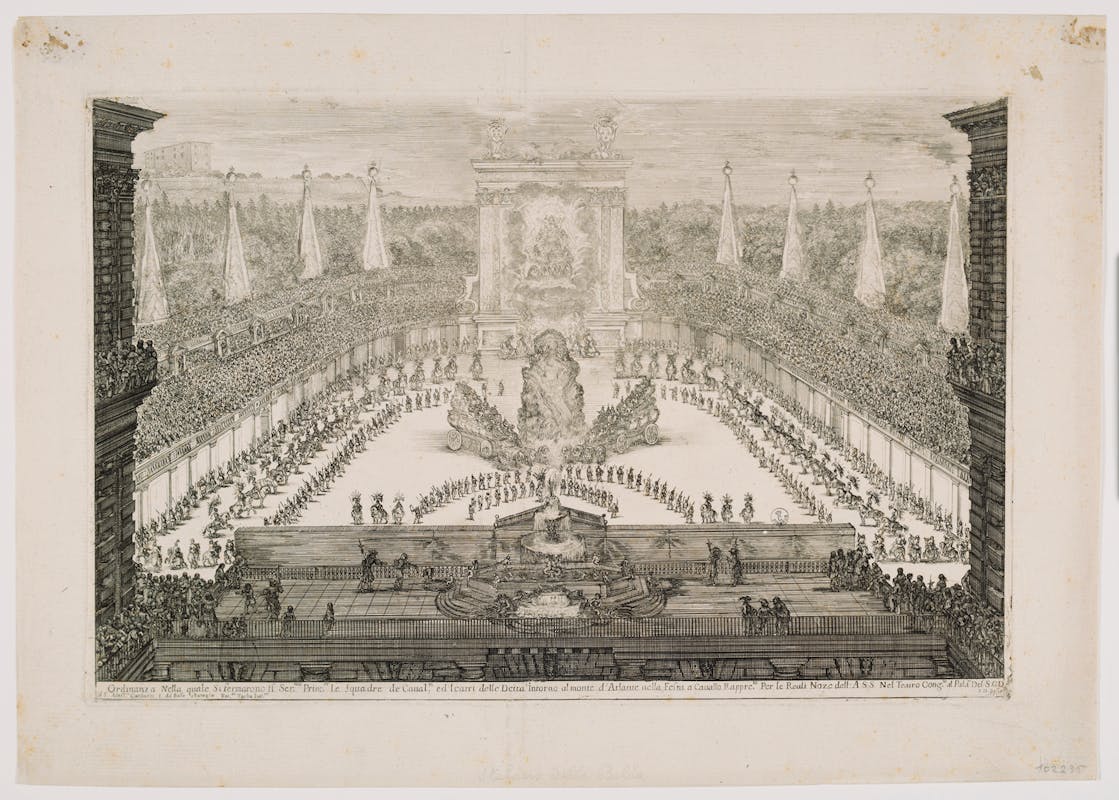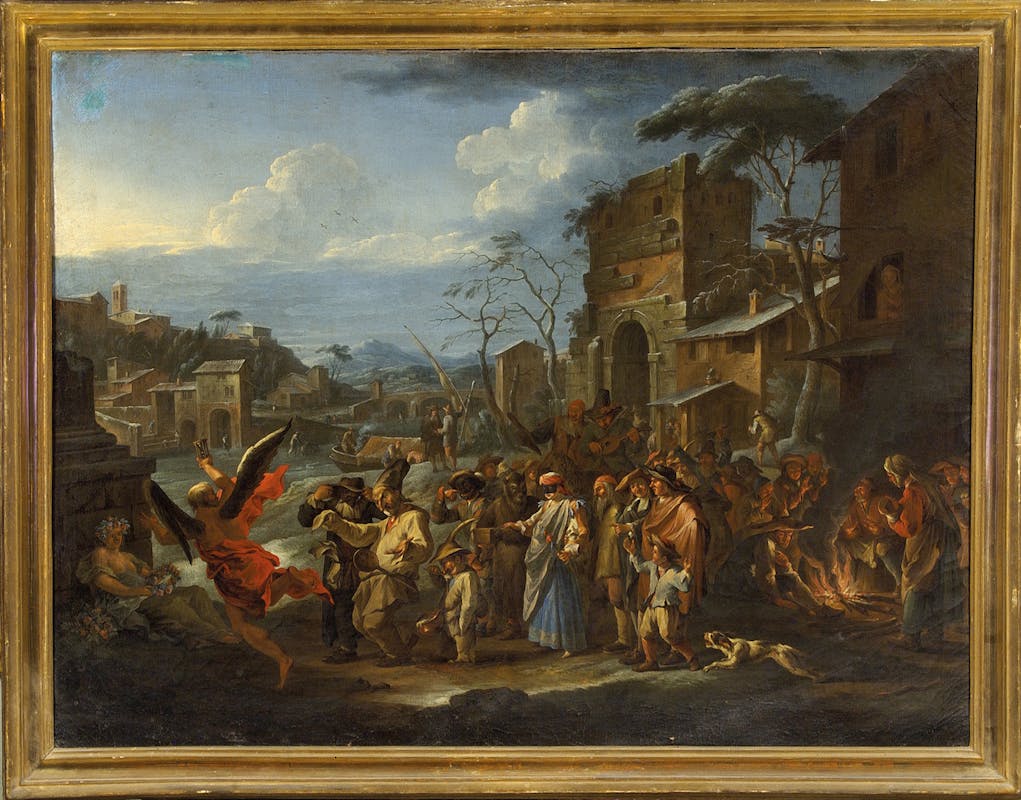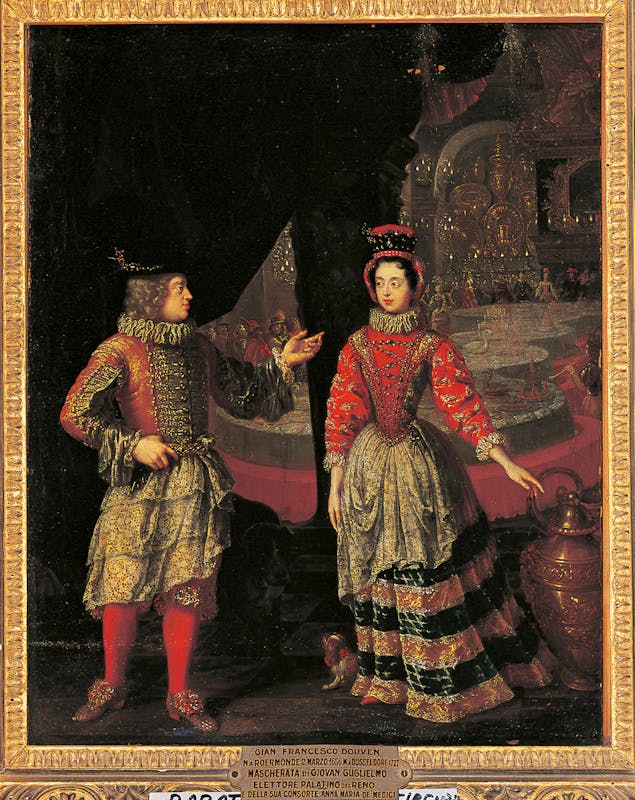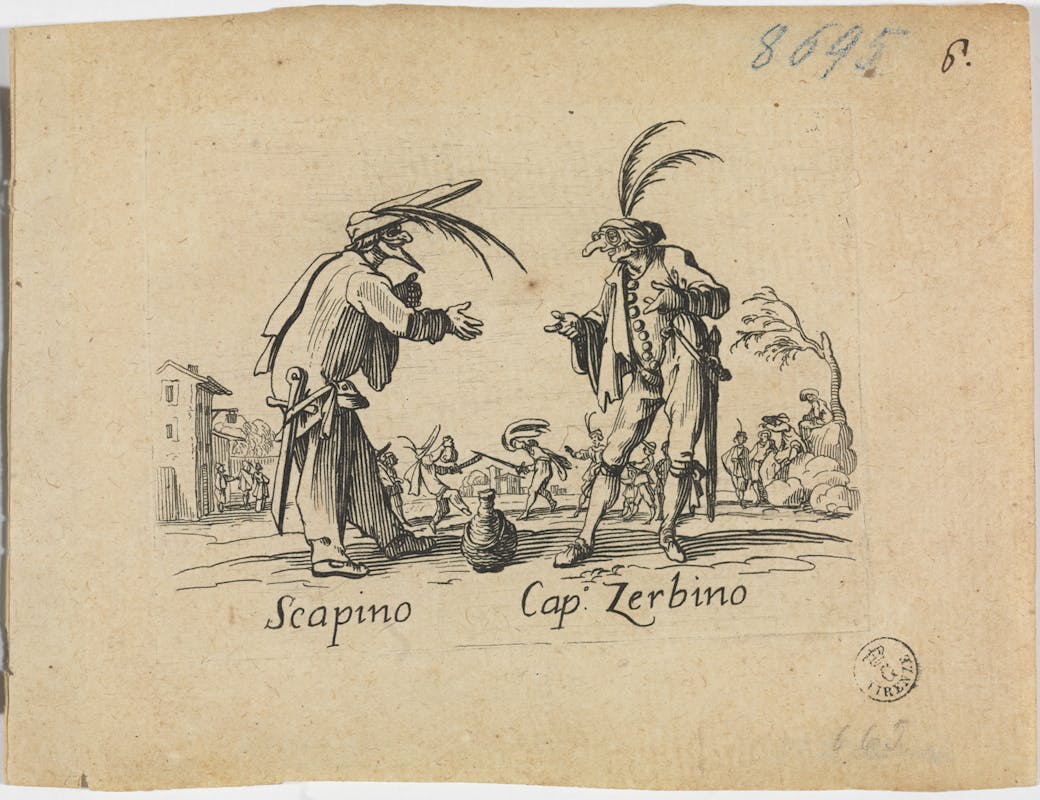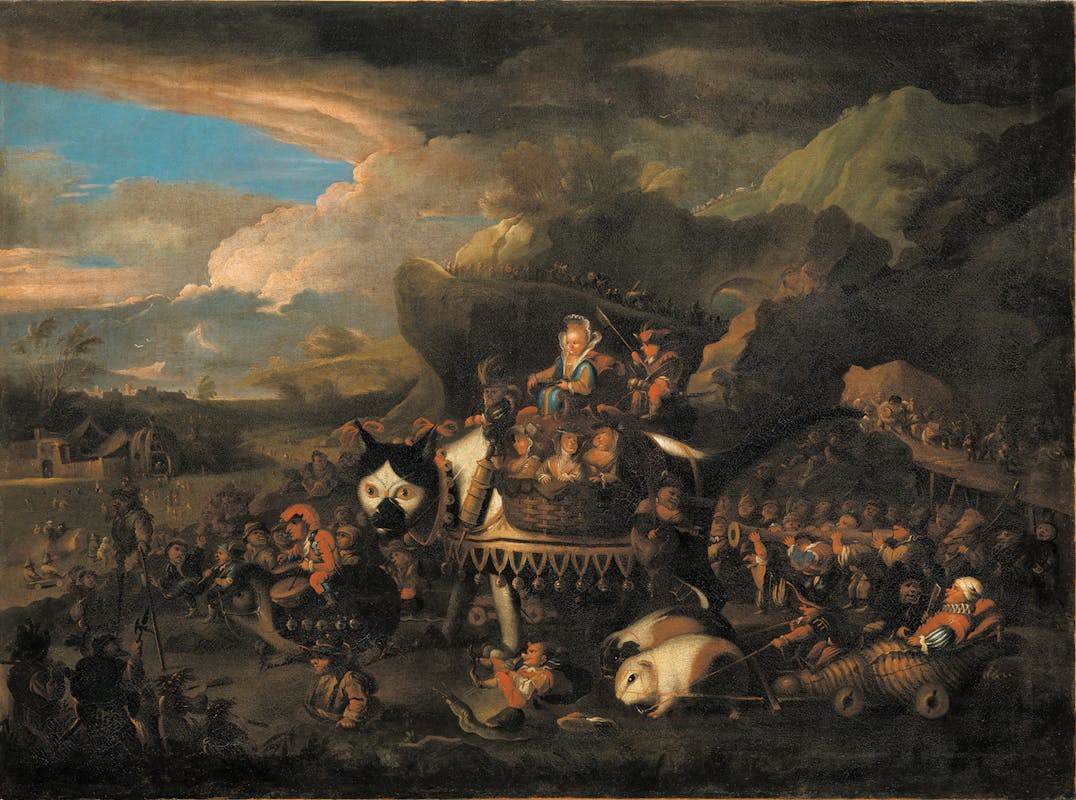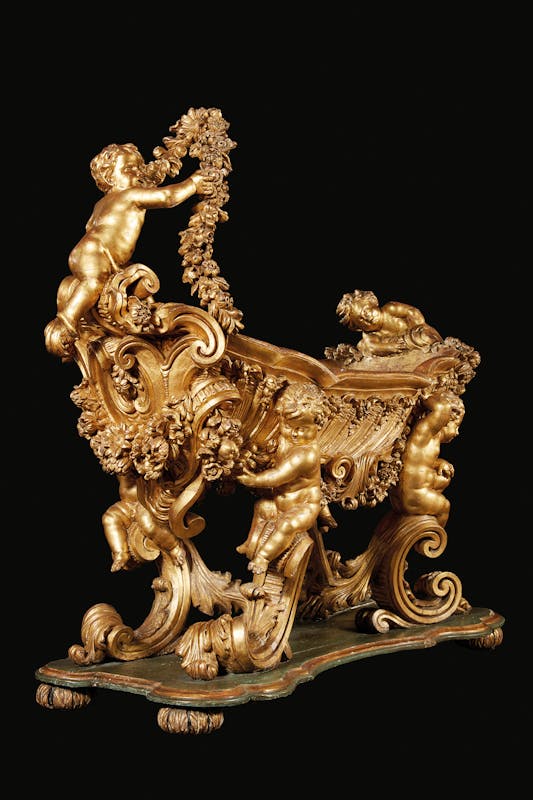 Sala delle Nicchie
The exhibition is included in the admission ticket to the museums and has the same opening hours of the Pitti Palace info