The self-portrait by Augusto Bastianini on view in the "Museo Civico"
An important self-portrait is the protagonist of the second exhibition of the Uffizi Diffusi in Casole d'Elsa (Siena): it was made by the Casole painter Augusto Bastianini (Monteguidi, 1875 - Florence 1938). The oil on canvas, dated 1900 and donated to the Uffizi Gallery by the artist's widow in 1941, is in dialogue with a group of other works by Bastianini and other painters of his time, owned by the civic museum and other collections. A total of 22 paintings make up the exhibition's itinerary, which can be visited at the Casole Civic Museum until Nov. 1.
The Uffizi self-portrait, completed when he was only 25 years old, can rightfully be considered Bastianini's masterpiece. The vividness nad the emotional intensity of the painting, realized inside the painter's studio in Via Ghibellina, Florence, make this work an example of the best portraiture of the time.
The self-portrait also brings a genre of painting absent from the collection of the Casole museum, in which all the other fields of investigation dear to Bastianini are documented instead: the study of the nude, history painting, depiction of human activities and country life, landscape.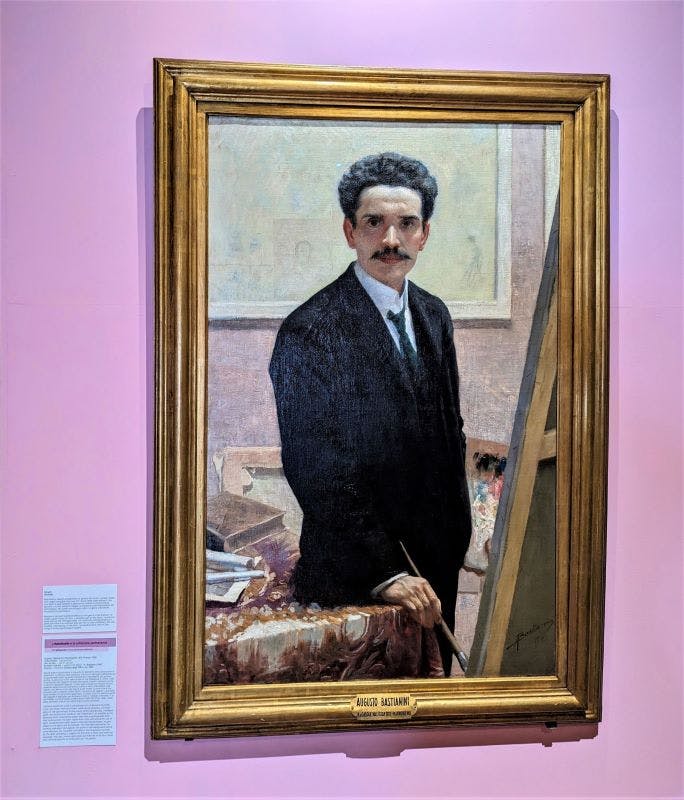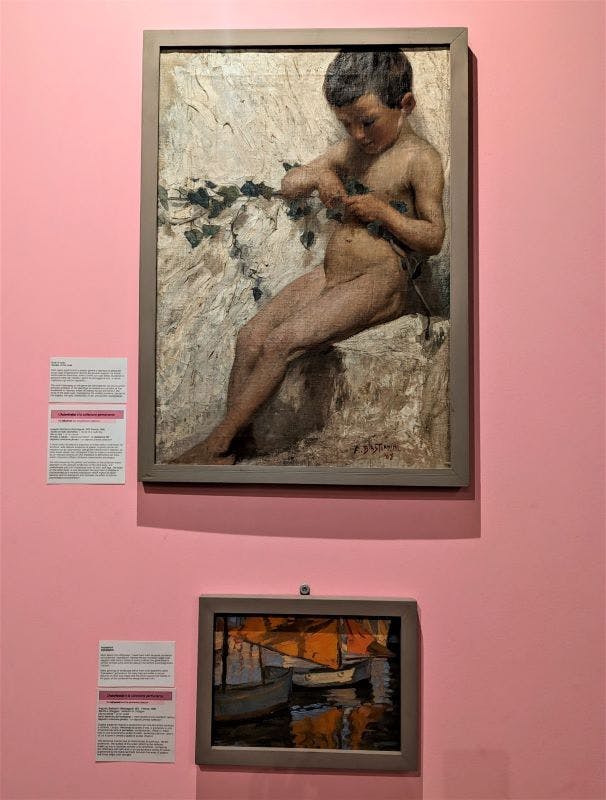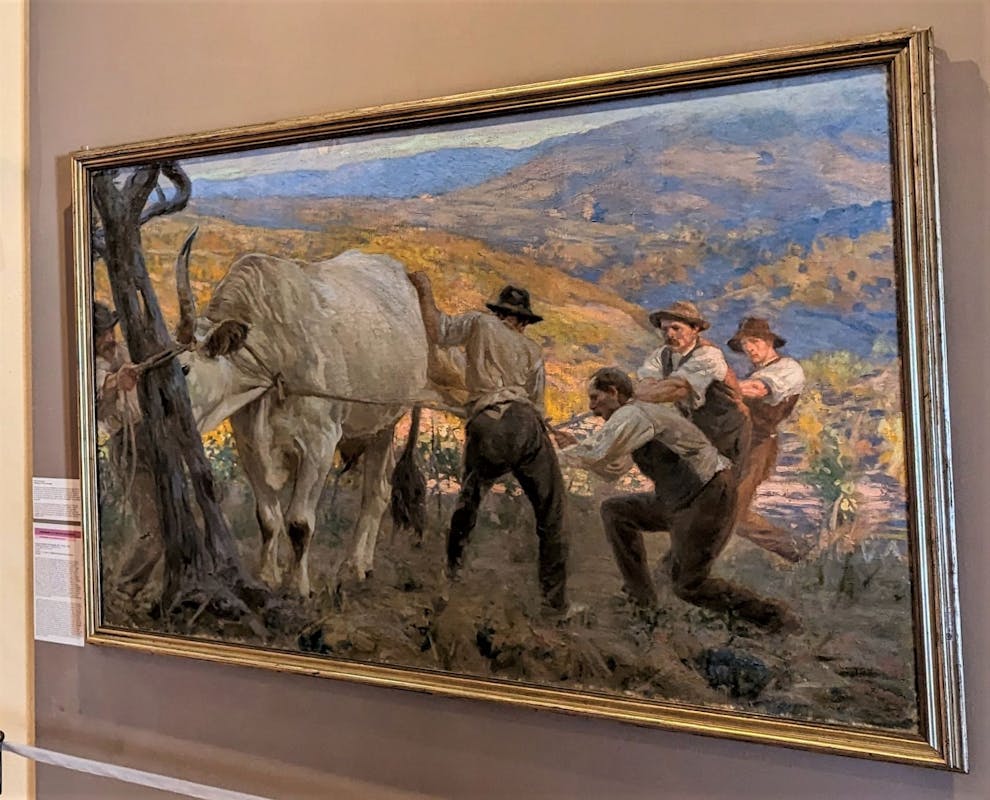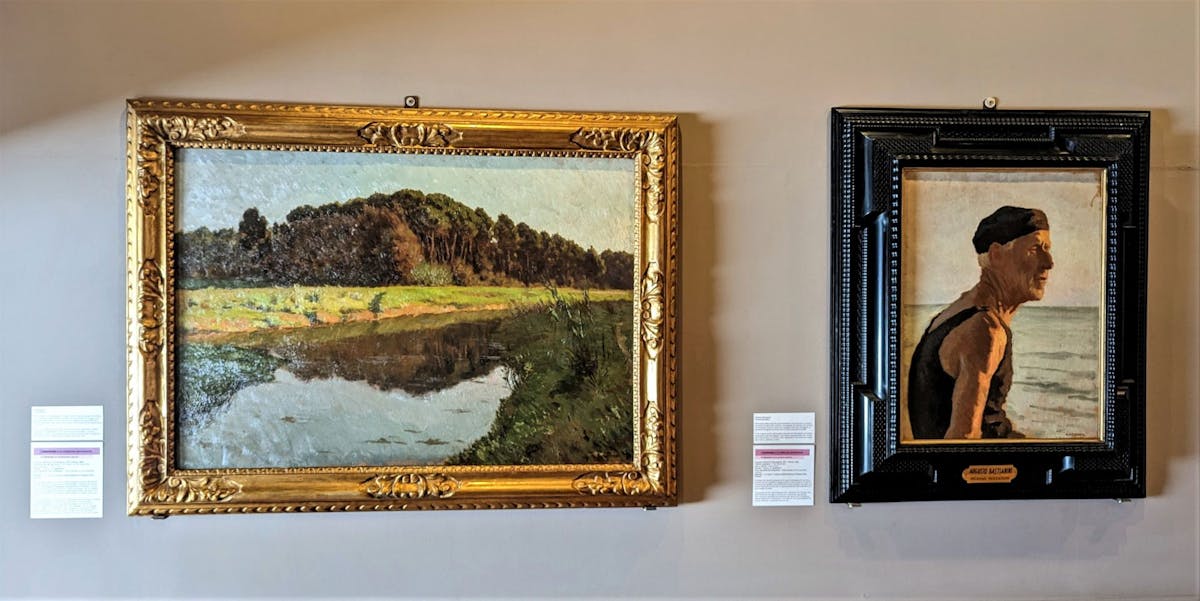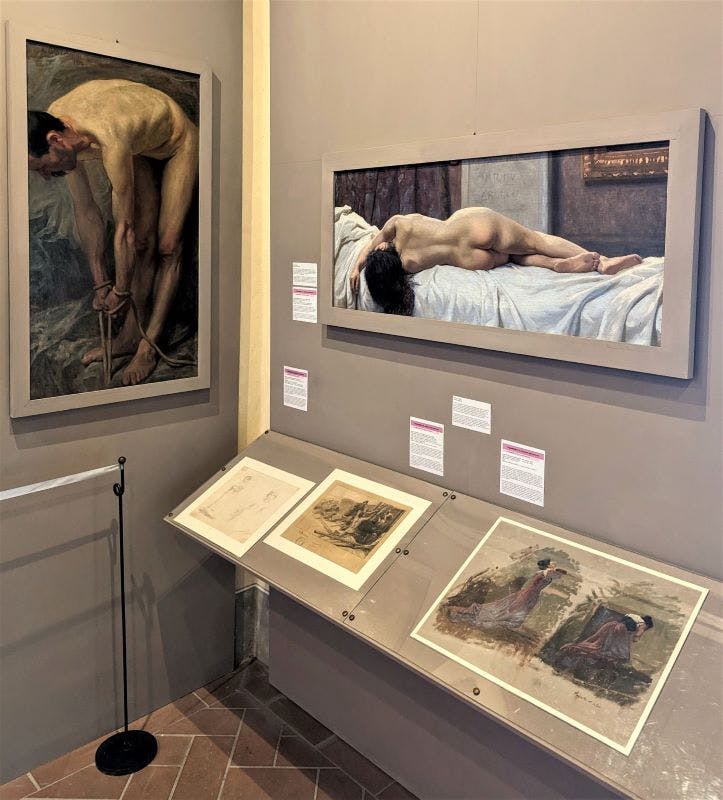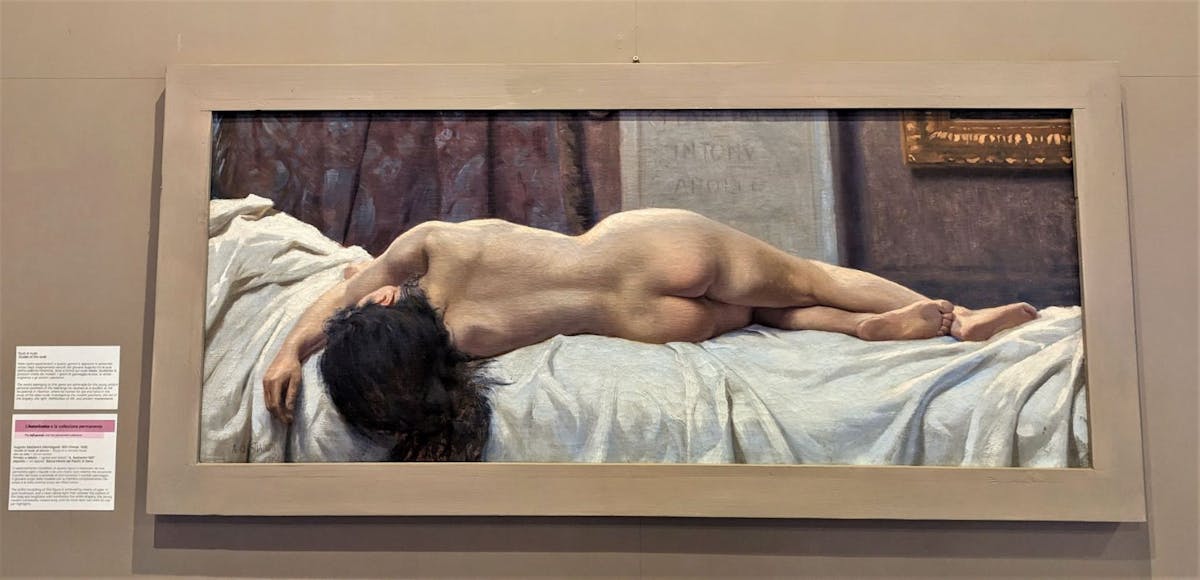 Gli Uffizi Diffusi a Casole d'Elsa: L'autoritratto di Augusto Bastianini (Monteguidi, 1875 – Firenze, 1938) e i dipinti ritrovati
Casole d'Elsa, 13 May – 1 November 2023
Museo Civico Archeologico e della Collegiata
Hours:
10am - 1pm / 3 - 6pm; closed on Wednesday