The "Uffizi Diffusi" project brings the work back to the church where it has been for 150 years
The great altarpiece, magnificent although unfinished, painted by Raphael at the end of his Florentine period, and part of the Palatine Gallery's collection, is now on view in the Tuscan town of Pescia, in the church that had housed it for more than 150 years between the 16th and 17th centuries.
The work is on display until 1 October in the Turini Chapel of the cathedral of Pescia, in comparison with its copy that was commissioned to the Florentine painter Pier Dandini at the end of the 17th century; the original indeed was bought by Grand Prince Ferdinando de' Medici to be set in the Grand Dukes' abode of Pitti Palace.
The important exhibition is the result of a special project implemented as part of the 'Uffizi Diffusi' programme; Fondazione Caript supports the ambitious operation.
Before this event the artwork was subjected to a light consolidation in the highest portion of the wooden support, and to accurate diagnostic investigations by the Opificio delle Pietre Dure of Florence. The specialists' response established that the work is fine and can be moved to Pescia and displayed in the church without any problems.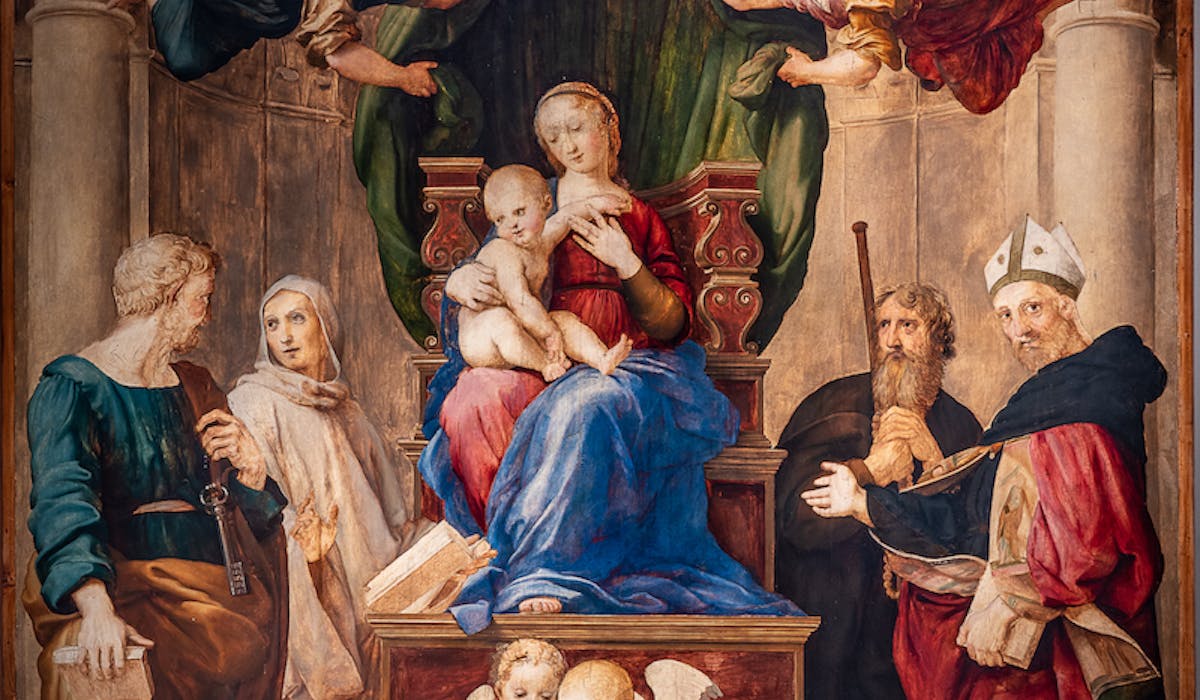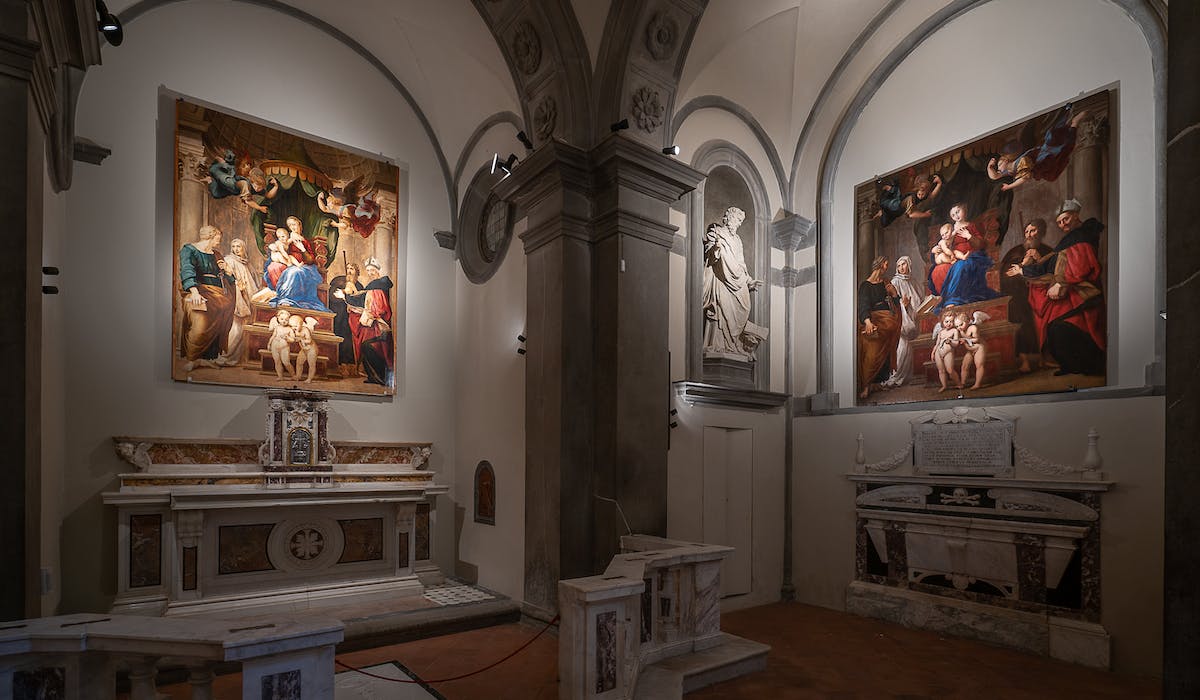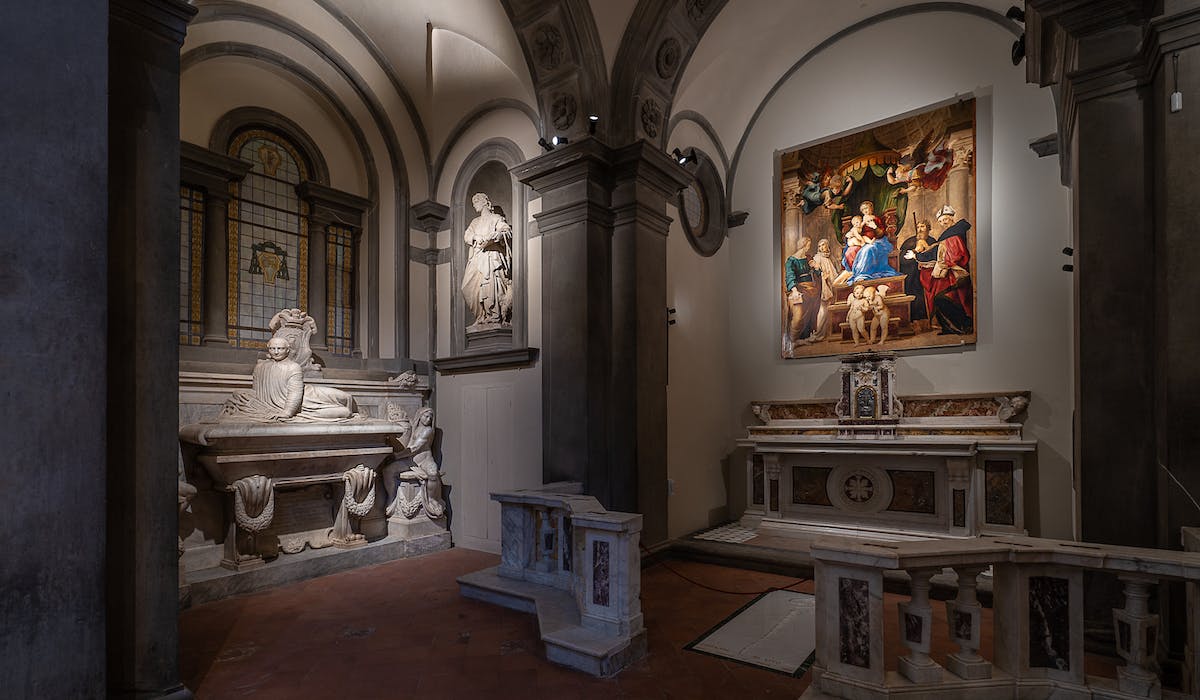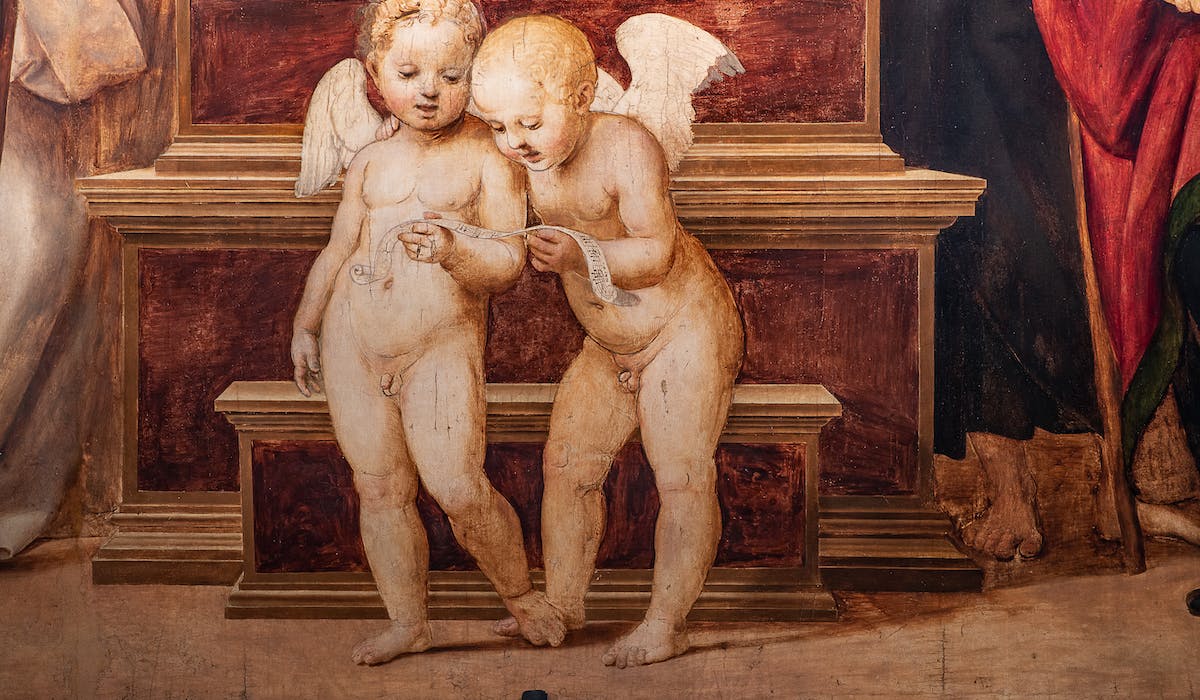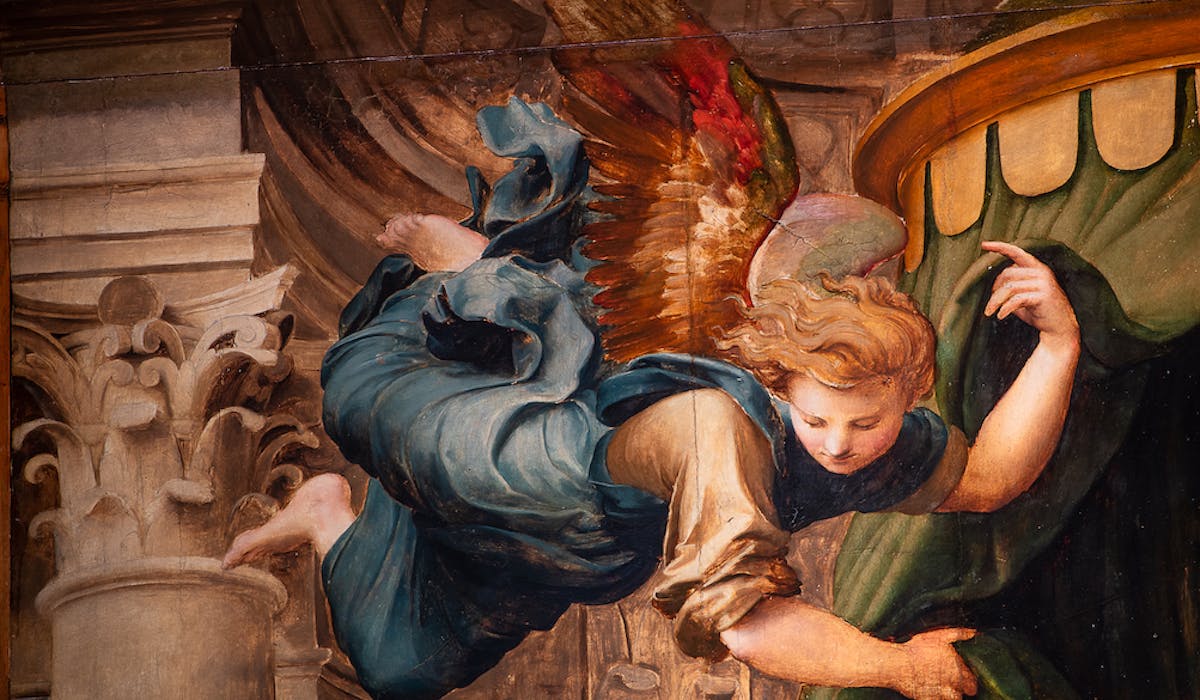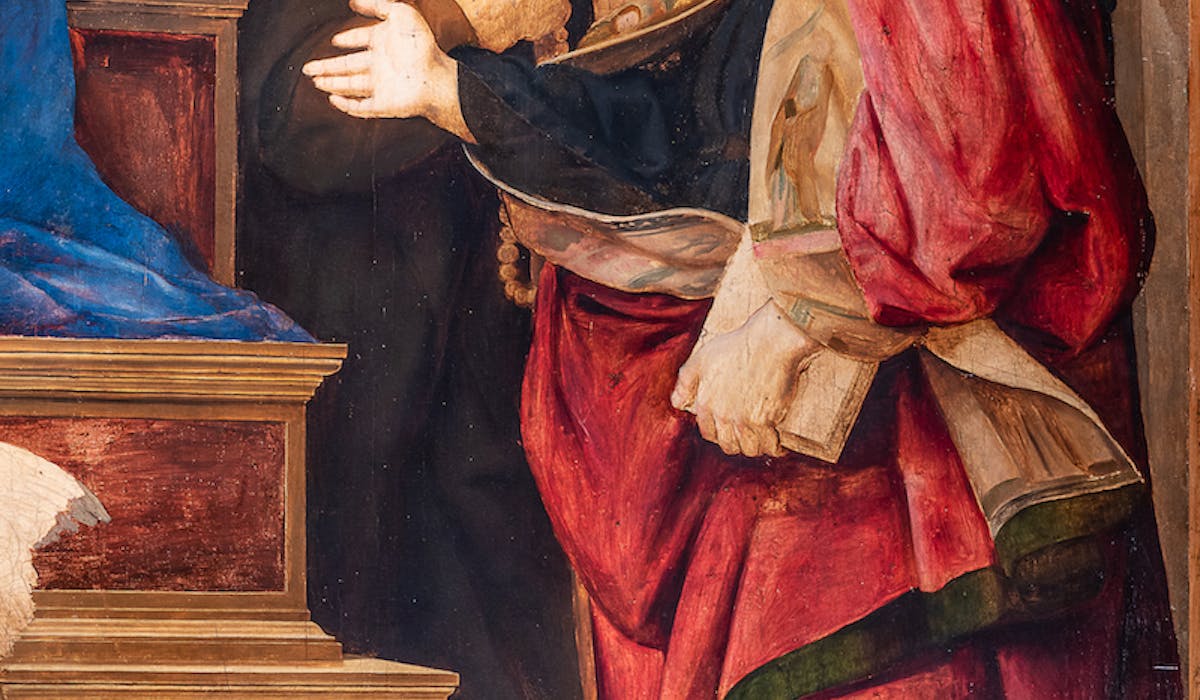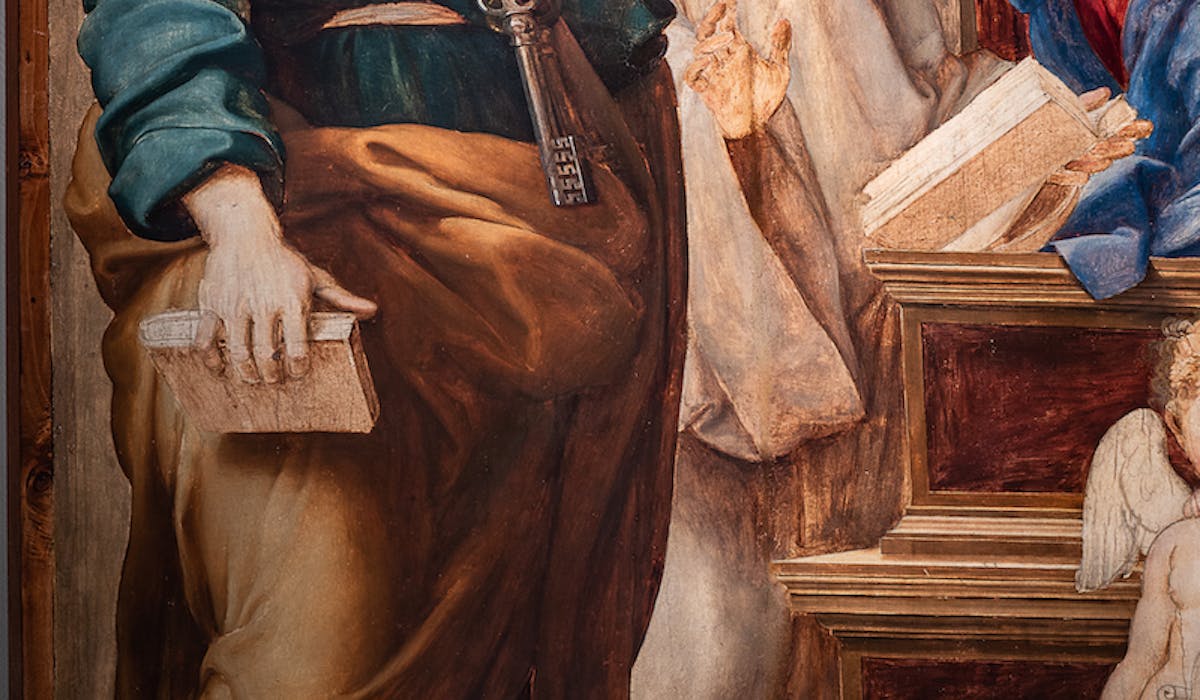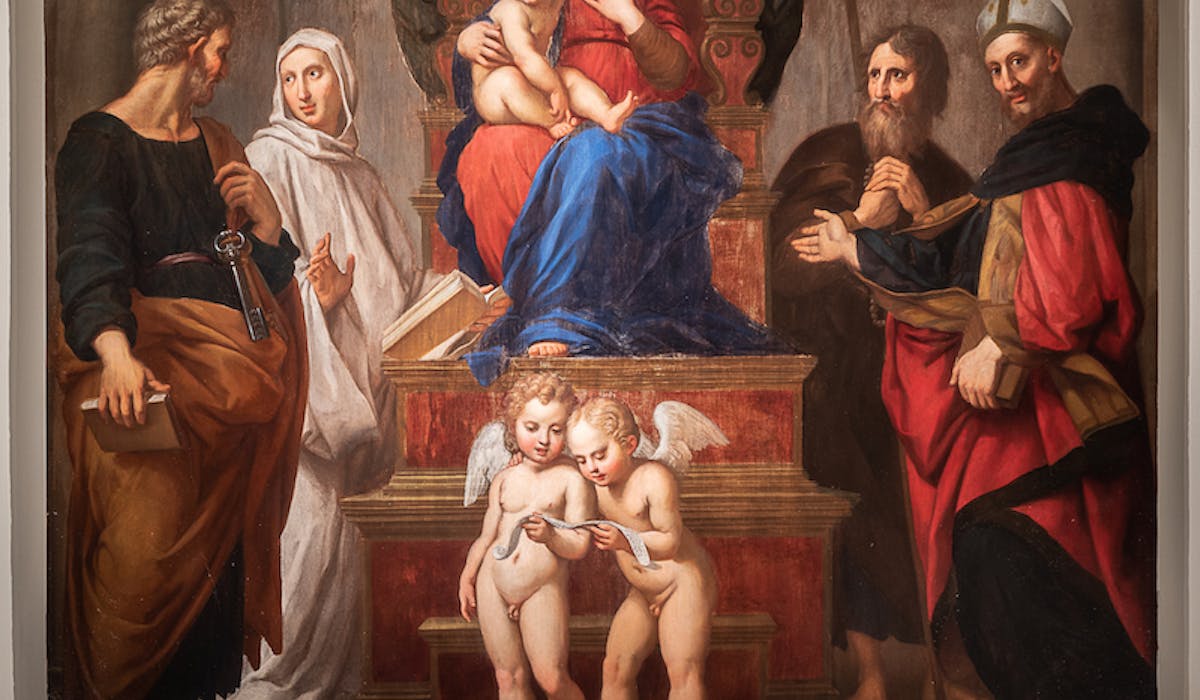 Raffaello, La Madonna del Baldacchino
Ritorno in Cattedrale
Cappella Turini, Cattedrale di Pescia
7 may - 1 October 2023
Every day 10AM - 8PM
For security reasons, maximum 20 people will be allowed in every 20 minutes.
Reservation recommended.
info@madonnadelbaldacchino.it