An artist who represents the spirit of European Mannerism
On the fourth centenary of his death, the exhibition entitled "Innocent and slandered. Federico Zuccari (1539/40 – 1609) and the artist's revenge" presents to the public the themes of polemic and revenge that certain artists, and Federico Zuccari in particular, exploited to declare their innocence before real or alleged slander and injustice. The exhibition consists of a series of works showcasing the creative flair of an artist like Federico Zuccari.
The exhibition is divided into eight sections focusing on particular themes tackled by the artist, including the "Calumny of Apelles", the "Truth Revealed by Time", the "Allegories of Human Life", the "Last Judgement", the "Porta Virtutis", the illustration of the Divine Comedy, and the "Celebration of the Virtuous Artist". All of the them clearly refer to the theme of the Slandered Innocent, which intrigued not only Zuccari but also other artists, including Gian Lorenzo Bernini.
Federico Zuccari was a controversial artist who throughout his long career in Italy and in Europe, was constantly embroiled in a bizarre and recurrent contradiction: earning the trust of illustrious and powerful commissioners, and immediately losing their favour. In Florence there are around 2,400 square metres of painting executed by Federico Zuccari in the cupola of Santa Maria del Fiore; also in Florence is the house, previously belonging to Andrea del Sarto, where Zuccari lived in.
Among the paintings loaned for the exhibition there is an outstanding canvas dedicated to the Porta Virtutis. The work, painted by Federico Zuccari and sent to the Duke of Urbino, Francesco Maria II Della Rovere in the 1580s. Believed lost, it reappeared on the Florentine market, and it was purchased by the Italian State and destined to the Galleria Nazionale delle Marche in Urbino.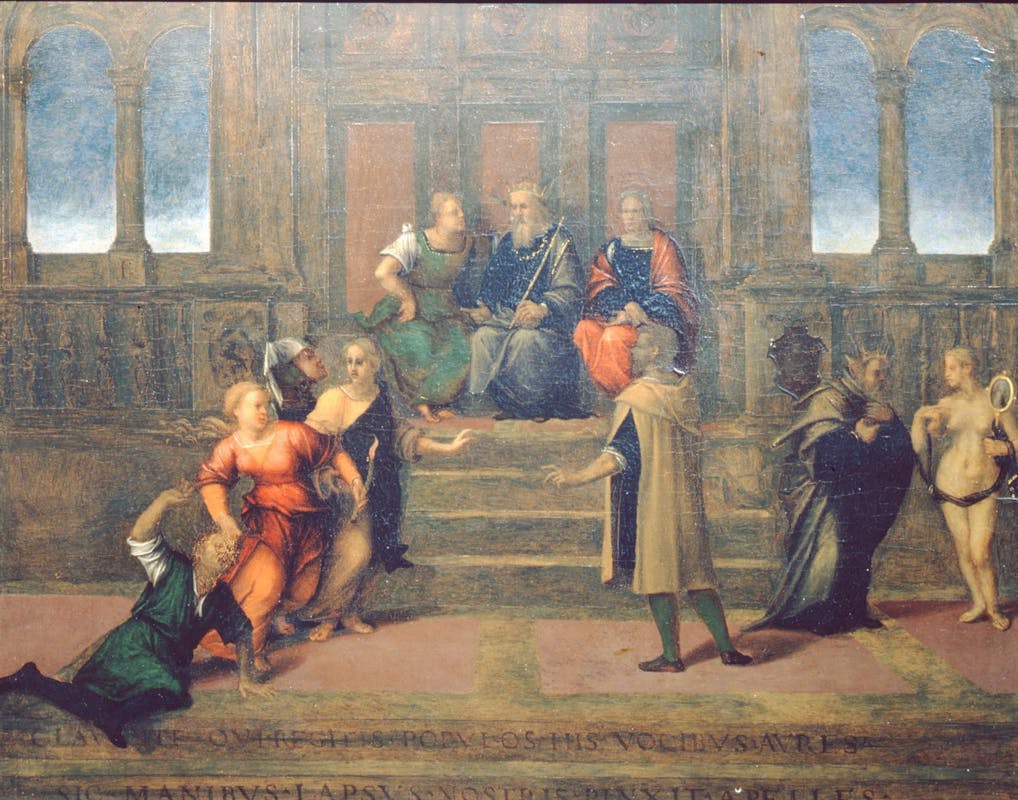 Innocent and slandered. Federico Zuccari (1539/40 – 1609) and the artist's revenge
Department of Prints and Drawings, Uffizi Gallery, Florence
06 December 2009 – 28 February 2010
Exhibition curated by Cristina Acidini e Elena Capretti
Exhibition catalogue published by Giunti Editore (available only in Italian)
Ministero per i Beni e le Attività Culturali, Soprintendenza per il Patrimonio Artistico ed Etnoantropologico e per il Polo Museale della Città di Firenze; Gabinetto dei Disegni e Stampe degli Uffizi, Firenze Musei