A look at the transformations and changes the city underwent between the nineteenth and twentieth centuries.
This time, the star of the show is Florence. On display 49 paintings, all dedicated to views or depictions of Florence taken from various perspectives: from the harmonious eighteenth-century visions of Giuseppe Maria Terreni to the romantic views of Giovanni Signorini to the works with a domestic tone of the mid-nineteenth century by Lorenzo Gelati or glimpses of the city in the bright tones of the macchia, such as the Mercato Vecchio by Telemaco Signorini. Present in the exhibition also twentieth-century works in which the way of portraying the city is renewed by raising the individual monument to the status of protagonist.
The idea to dedicate an entire exhibition to the city of Florence has arisen after the return to the Gallery of Modern Art of several paintings, which had been stored for a long time in the repository of the former Museo di Firenze com'era ("Museum of Florence as it was"). Sixteen paintings documenting sites of a Florence that has disappeared or been drastically changed, along with 33 works devoted to the city and never shown before, selected from the collections housed in the repositories of the museum.
The exhibition has also been an opportunity for various general or partial operations of restoration of the paintings, both those that have returned to the gallery and those selected from the repositories.
The event also features a parallel visual itinerary; the artistic photos by Antonio Quattrone illustrates the same places portrayed in the paintings, shown from the same viewpoint and with the same framing of the view. These images help us to get a better idea of what places in Florence looked like in the past and how they look now.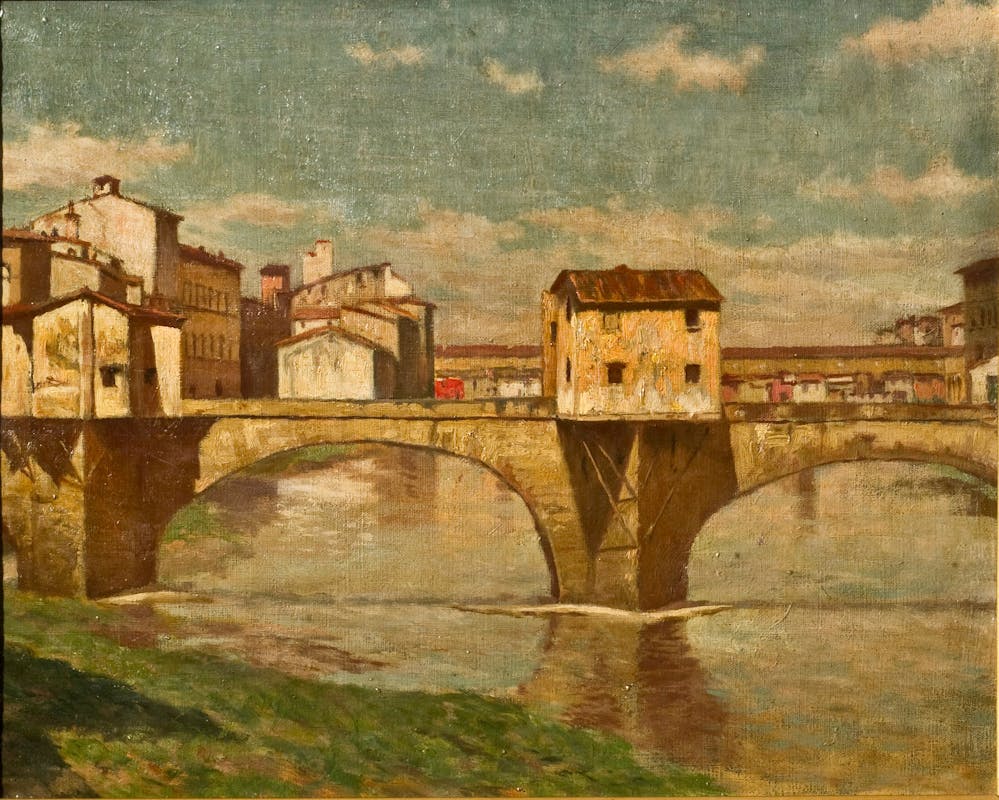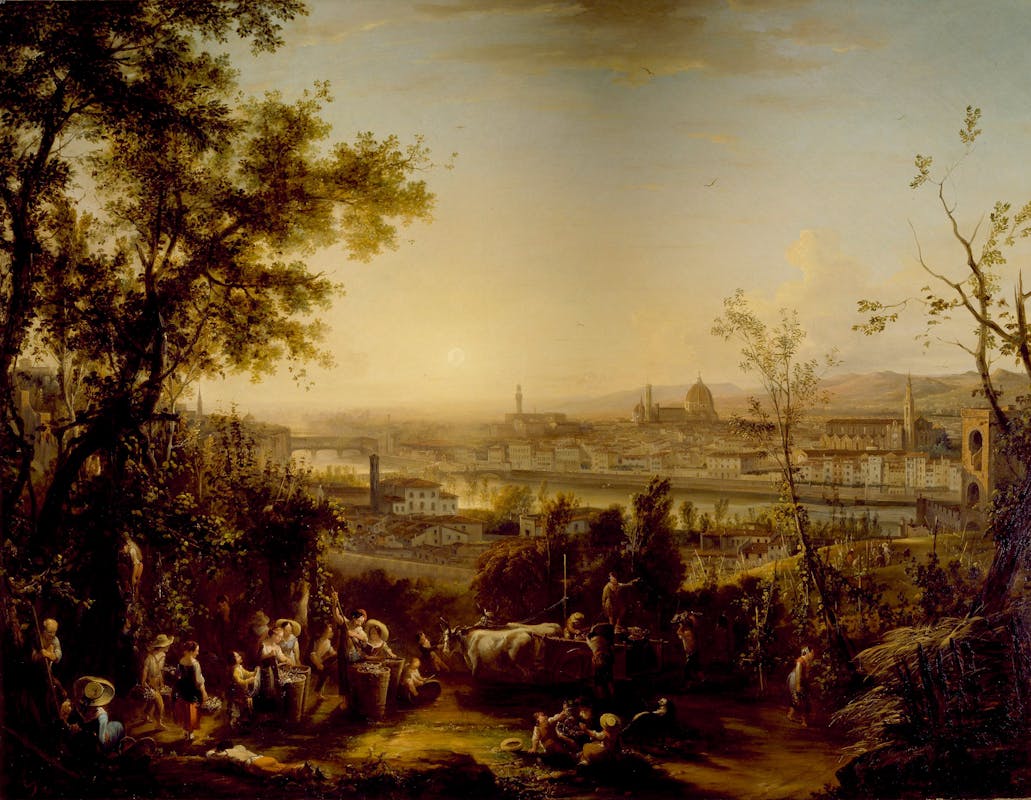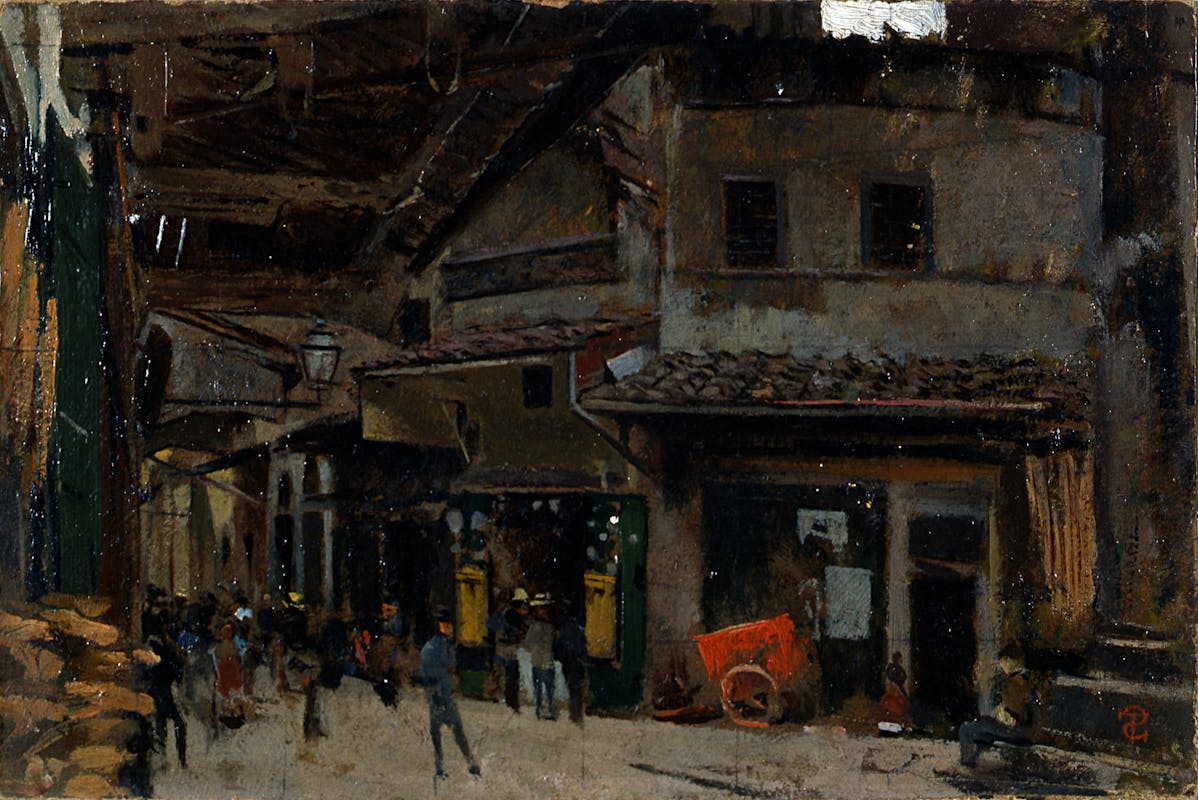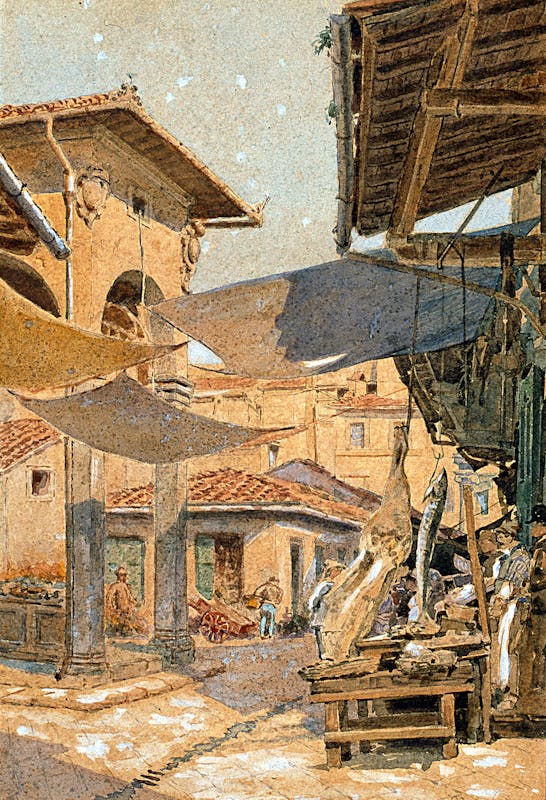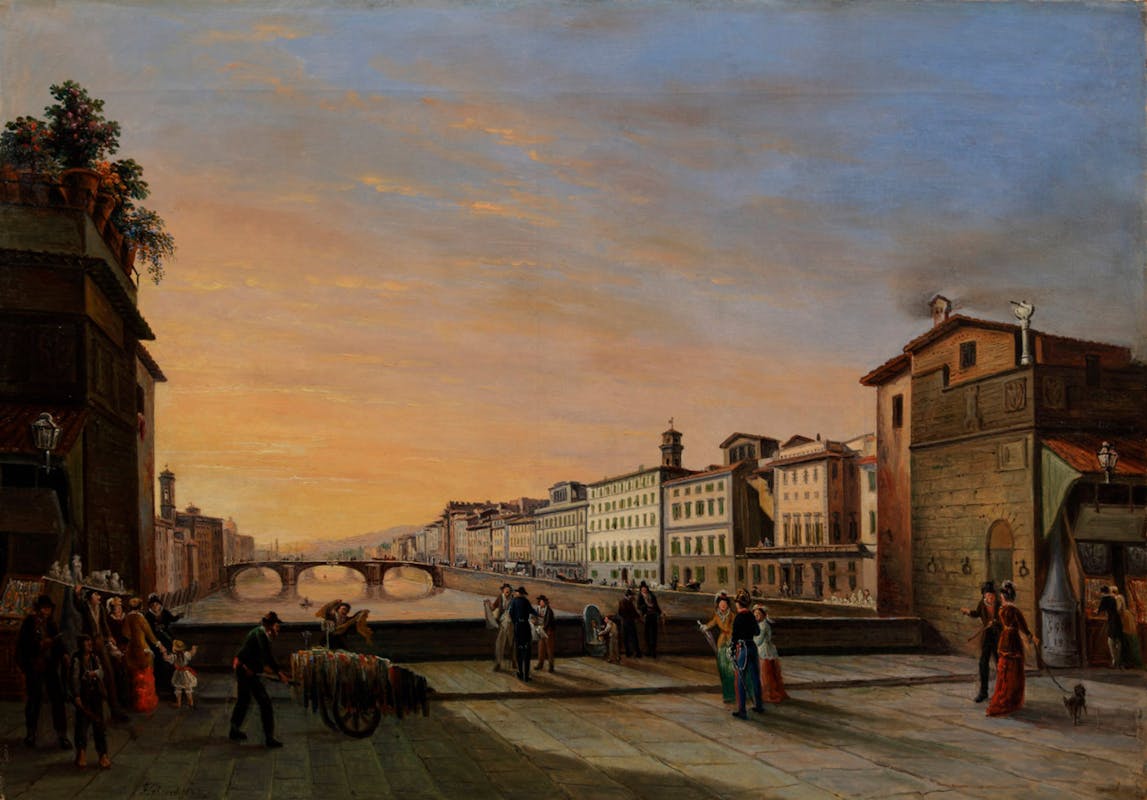 Florence through the artist's eyes - From Signorini to Rosai
Gallery of Modern Art, Pitti Palace, Florence
17 July – 28 October 2012
Exhibition curated by Simonella Condemi
"Firenze negli occhi dell'artista da Signorini a Rosai / From Signorini to Rosai Florence through the artist's eyes". Exhibition catalogue curated by Simonella Condemi. Published by Sillabe, Livorno, 2012.
Ministero per i Beni e le Attività Culturali, Direzione Regionale per i Beni Culturali e Paesaggistici della Toscana, Soprintendenza Speciale per il Patrimonio Storico, Artistico ed Etnoantropologico e per il Polo Museale della città di Firenze; Galleria d'arte moderna, Palazzo Pitti, Firenze Musei