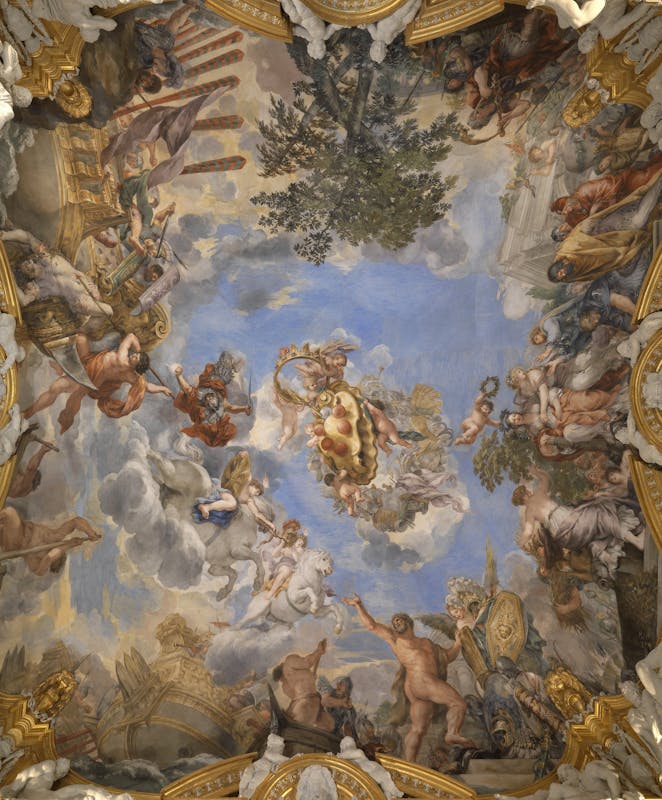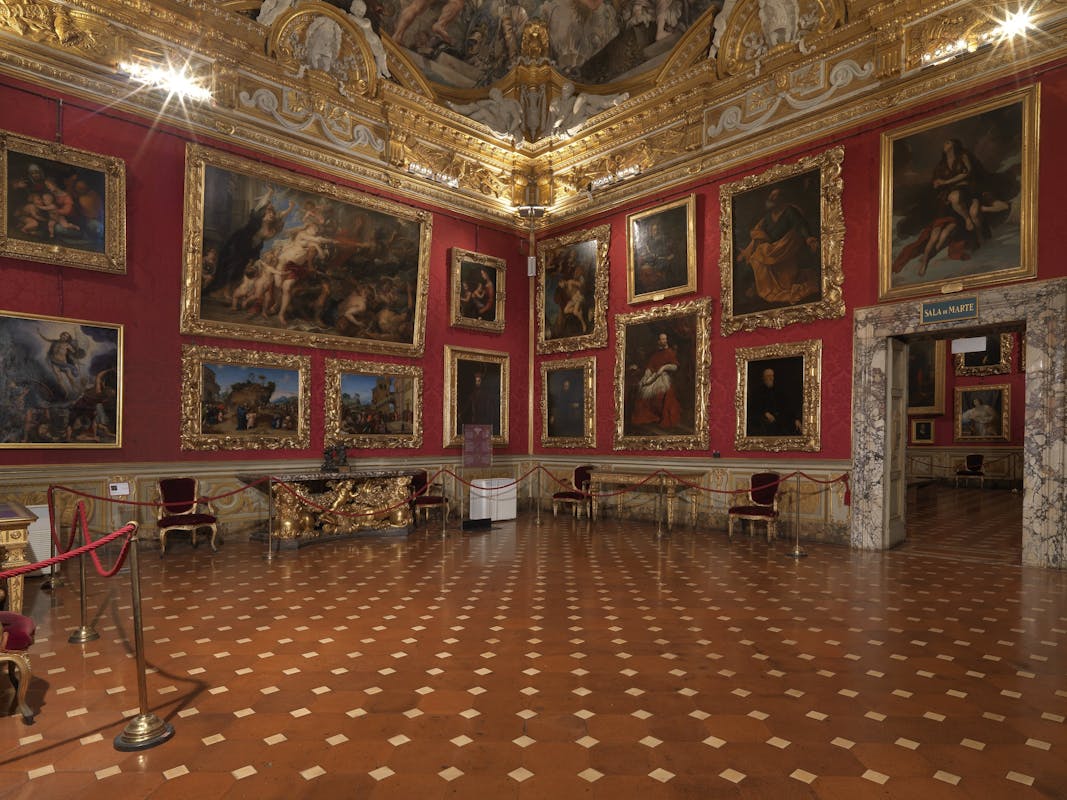 Mars Room
Pietro Berrettini, known as Pietro da Cortona (Cortona 1597 – Rome 1669)
This room, once used as a waiting room for ambassadors and visitors waiting to be admitted into the presence of the Grand Duke, is dedicated to Mars and forms part of the cycle of works of the so-called Planet rooms carried out in the 1640s by Pietro da Cortona. The fresco covers the entire vault with an allegorical representation of the education of the young prince, instructed in the art of warfare and command by Mars, god of War. The prince is depicted in the naval battle which rages along the perimeter, watched over by Mars who bestows strength to the young man by lighting him with his star. At the end of the battle, Hercules, the prince's alter-ego and patron god of the Medici family, makes a trophy with the enemy spoils given to him by the Dark Gods, while a parade of prisoners, their weapons discarded in the hope of a lasting peace, advances towards the female figures of Victory, Plenty and Peace.
In the center of the vault, the Medici coat of arms is held aloft by a cluster of cherubs, topped with a crown inscribed with the name of Ferdinando II de' Medici who commissioned the impressive decorative work. Due to the theatrical composition and the lively arrangement of characters on the ceiling, this room, perhaps more than any other room in the Pitti Palace, reaches the level of Baroque illusionism found in the famous vault in Palazzo Barberini in Rome, where Pietro da Cortona had just completed his Triumph of Divine Providence fresco.
Interested in visiting Pitti Palace?
Arrange your visit in Florence, find prices and opening hours of the museum.
Go to museum