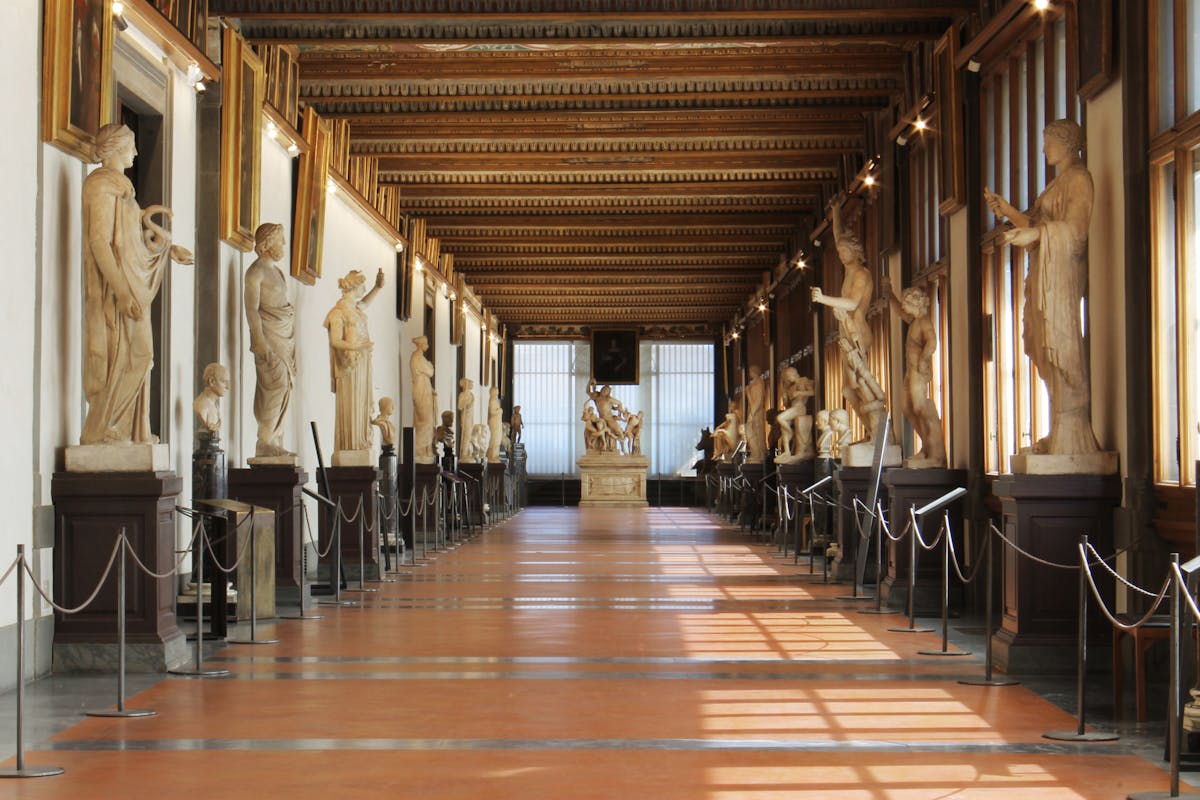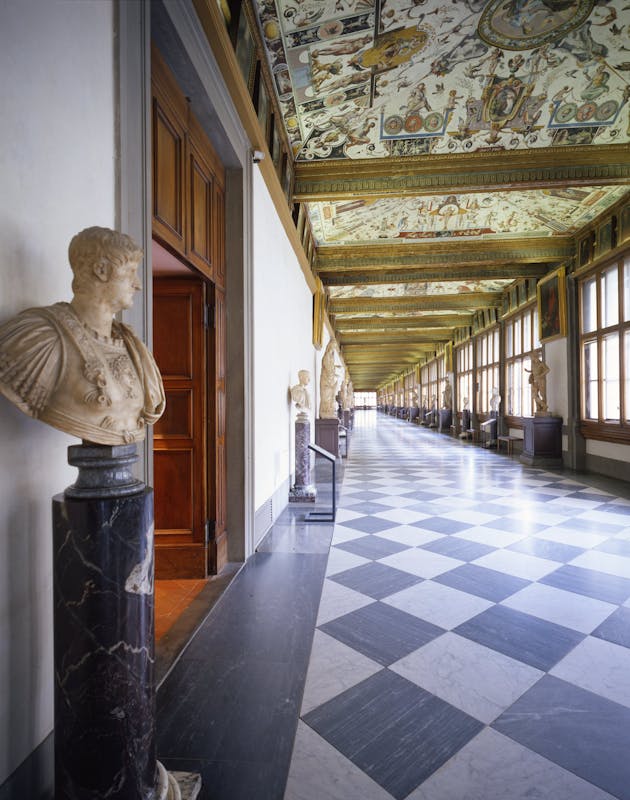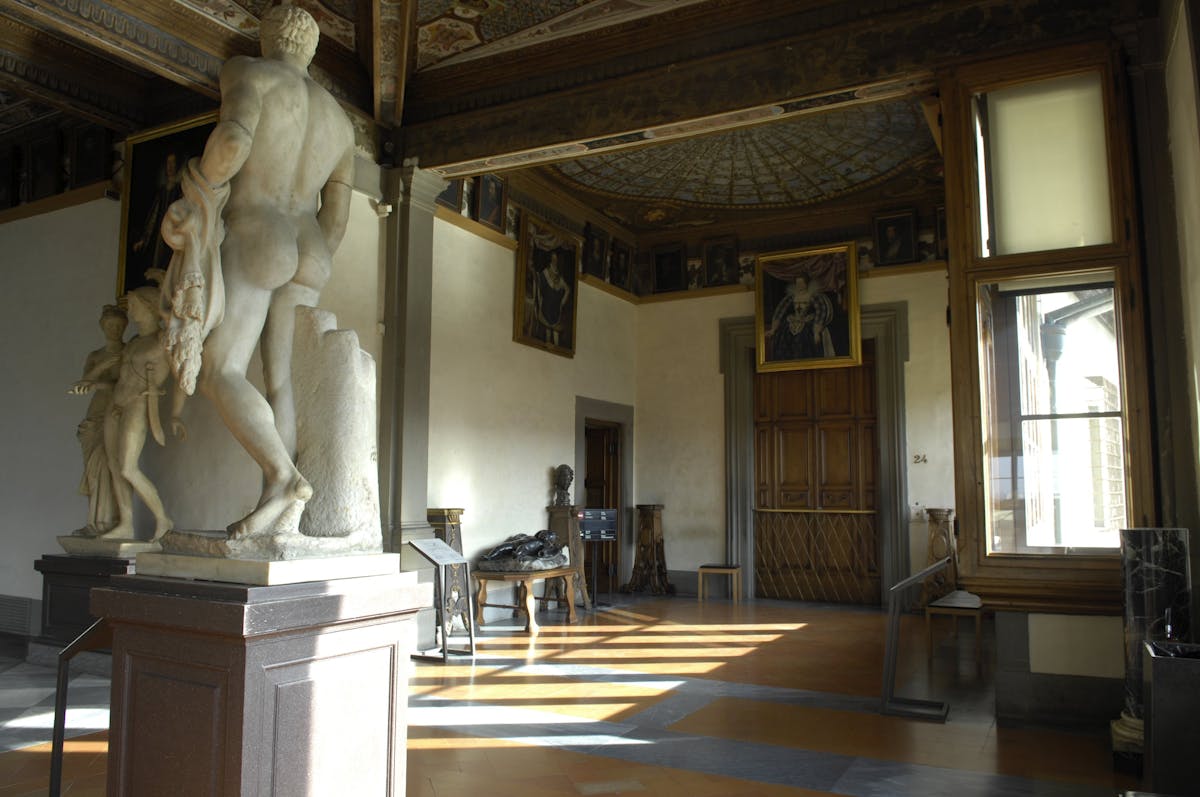 The East, South and West corridors on the top floor of the Uffizi Galleries are an iconic feature of the Gallery, and indeed the term "Galleria" universally used to describe a collection of paintings originated from this very place. In the 1580s, Grand Duke Francesco I, son of Cosimo I and founder of Vasario's Uffizi Galleries, began to adorn the loggia that crowns the Uffizi courtyard with ancient statues, paintings and other works. Another attraction of the Uffizi Galleries are the views from the large corridor windows, looking out over the city's monuments such as Santa Maria del Fiore, Orsanmichele and Palazzo Vecchio on one side and the river, Ponte Vecchio and the green hillsides on the other. The corridor ceilings are decorated with frescoes, the first of which was painted in the first (East) corridor in 1581 (the date can be found on one of the bays of the ceiling) followed by the second and third corridors over the next two centuries. After the completion of frescoes of the first corridor commissioned by Grand Duke Francesco I with largely Grotesque-style mythological depictions, Grand Dukes Ferdinando II (as part the decorative works prescribed by his brother Cardinal Leopoldo) and Cosimo III oversaw the completion of the frescoes with themes exalting the glory of Tuscany and the House of Medici.
Interested in visiting The Uffizi?
Arrange your visit in Florence, find prices and opening hours of the museum.
Go to museum