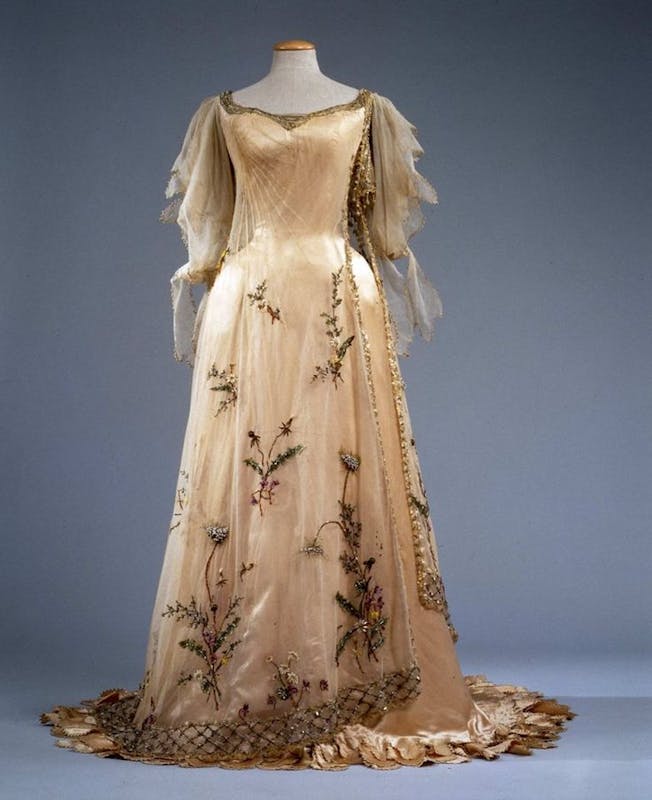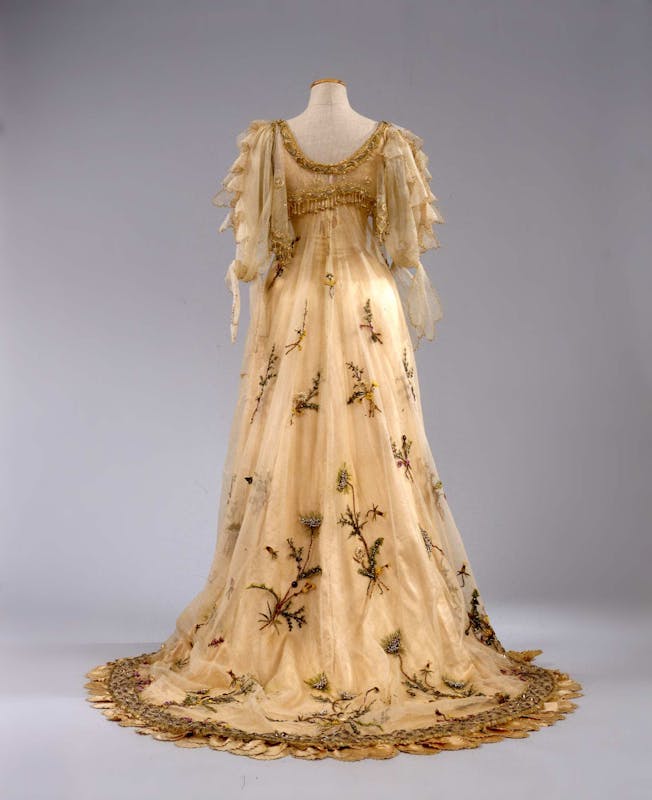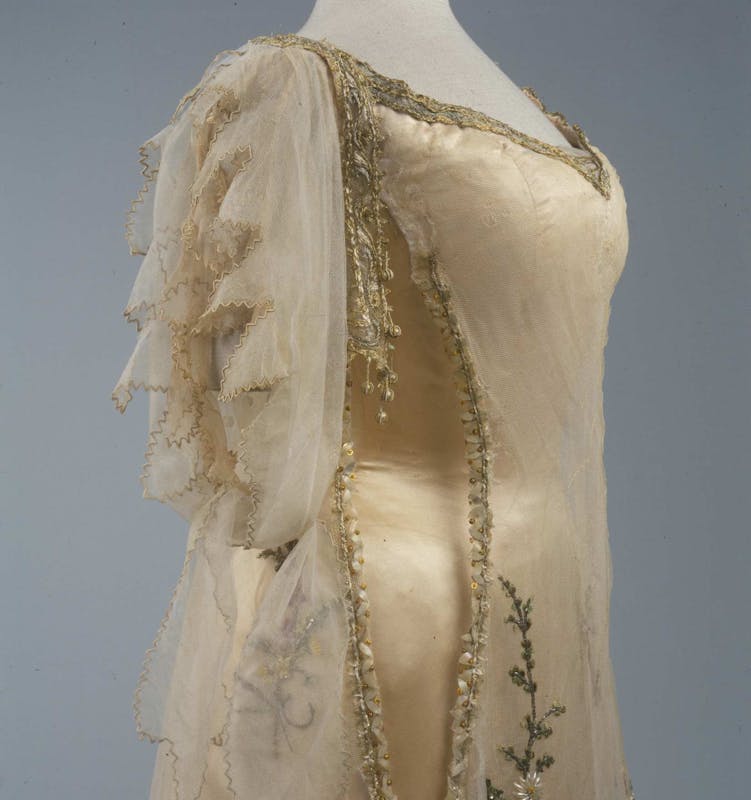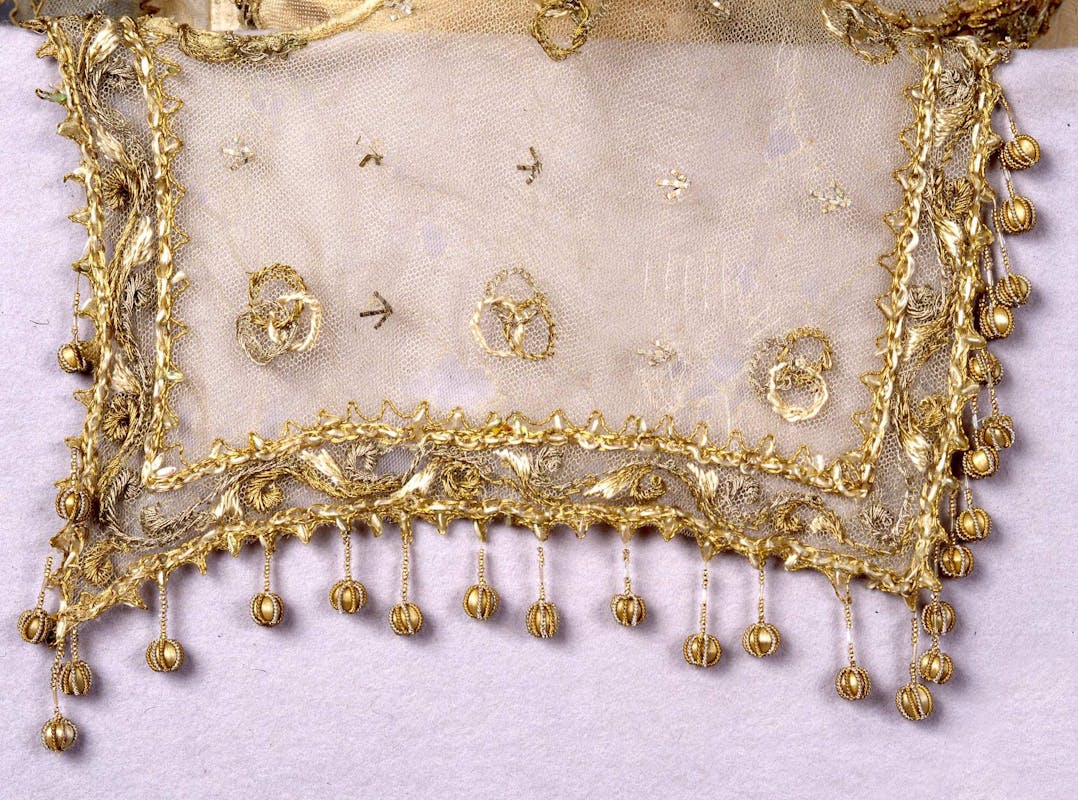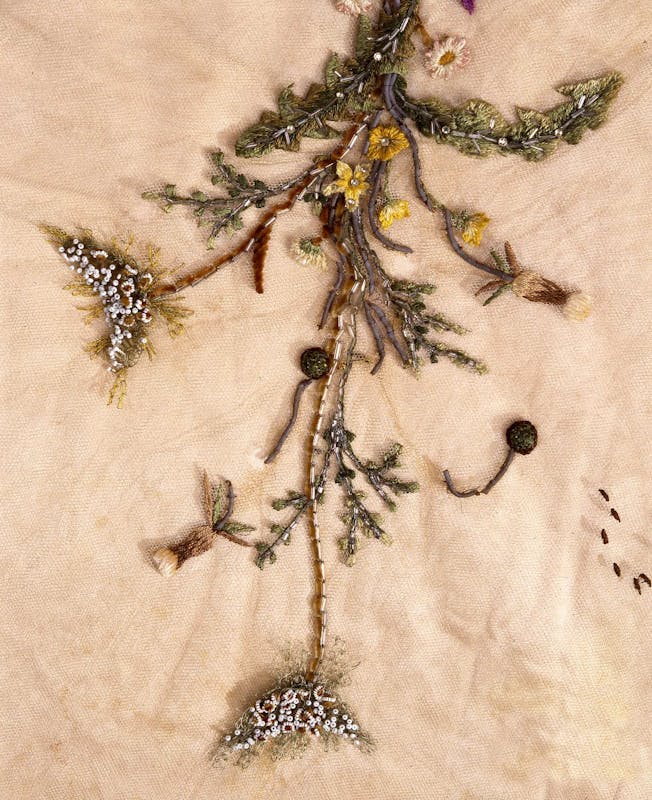 The Spring (Evening gown)
Rosa Genoni
Technique
Sheath dress in satin with tulle tunic and embroidery in relief in chenille, multi-coloured silk thread and cord, silver and gold thread, mother-of-pearl flake beading, round and bugle tube beads, and sequins.
Size
Length: 144 cm (front), 180 cm (back)
Inventory
Inv. Tessuti antichi 1719
This sheath dress with trumpet bell skirt and draping of tulle embroidered with plant and floral designs is inspired by Flora's dress in Botticelli's famous "Allegory of Spring". It was shown for the first time in 1906, at the International Exhibition in Milan and is an extraordinary example of the creative genius of Rosa Genoni, who is credited with founding Italian fashion. Her technical experimentation did in fact merge perfectly with the quest to create a style and shapes that could be defined as authentically Italian. Rosa Genoni's ambitious project to redefine Italian costume finds its roots in Italian art history and especially in the Renaissance. The particular techniques used on this dress are clearly recorded on the patterns that can be viewed within the vast sample collection of embroidery, braiding and lace, some of which made by the students at the Professional School for Women at the Società Umanitaria in Milan, where she founded and directed the dressmaking department.
Acquisition: Donated by Fanny Podreider
Interested in visiting Pitti Palace?
Arrange your visit in Florence, find prices and opening hours of the museum.
Go to museum