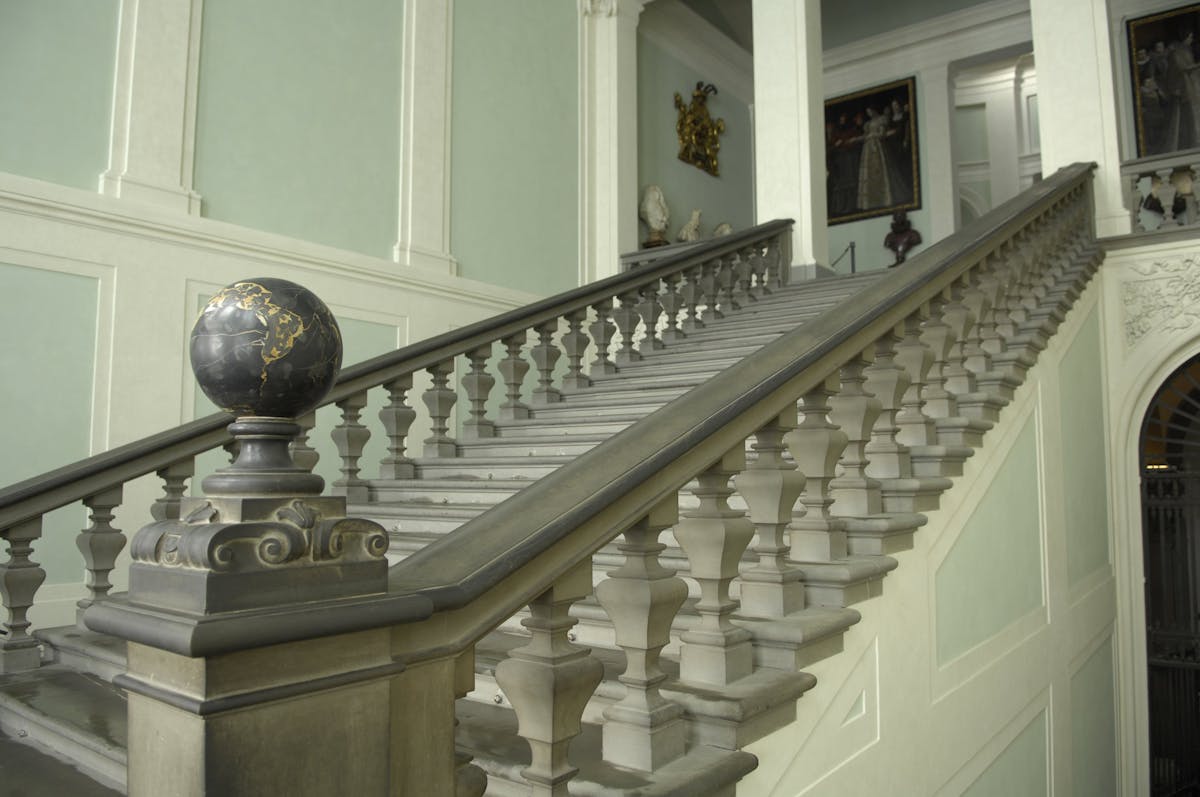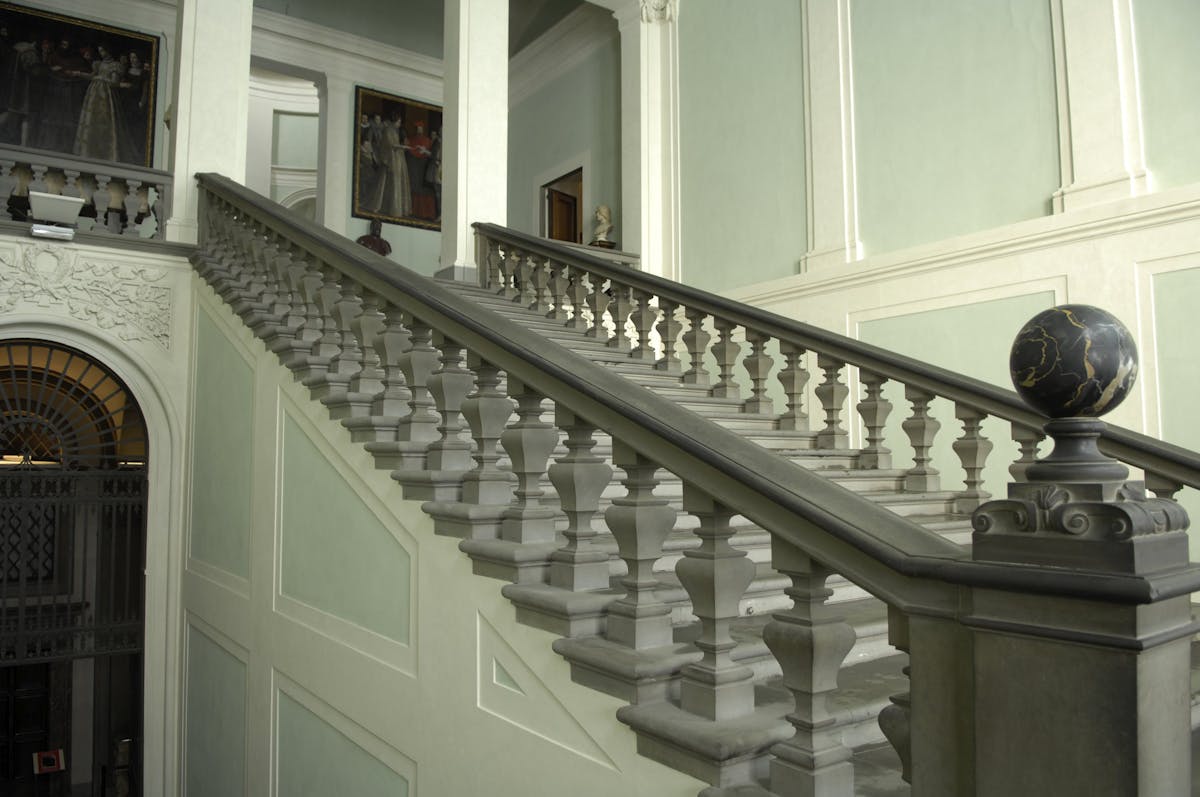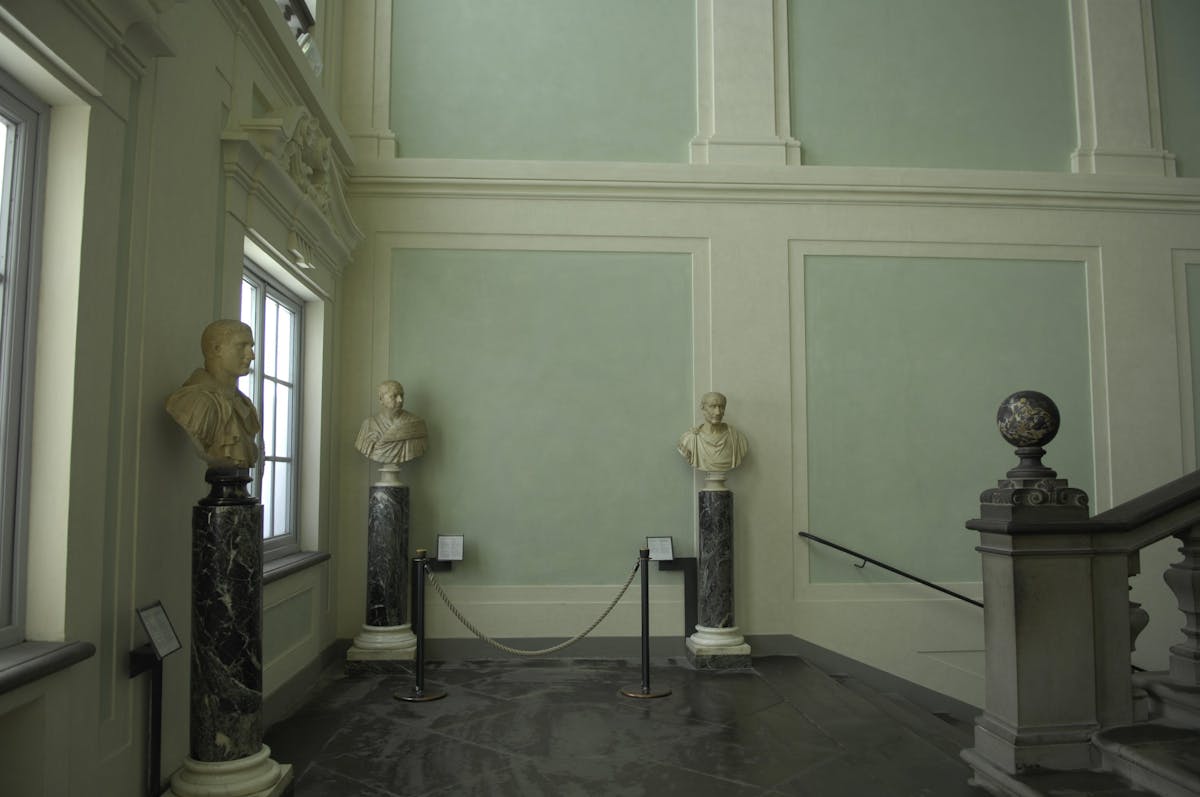 Gallery Entrance Staircases
The Gallery on the final floor of the palace is accessed by a grand staircase (as well as the rather outdated but operational lifts) divided into two parts characterized by very different architectural styles. The first flight which leads to the piano nobile was designed by Vasari in Florentine Renaissance style, with heavy use of 'pietra serena' sandstone for the various framings on the white lime plaster. According to Vasari's plans, this first set of stairs led to the great assembly hall of the Magistrates who resided below the porticoes of the Uffizi; later, with the help of architect Bernardo Buontalenti, Grand Duke Francesco I, son of Cosimo I, transformed the hall into the Medici theater, of which only the marble and stone archways leading onto the staircase's landing remain. The second flight of stairs leads to the floor of the Gallery itself, entered via an elliptical vestibule. In the early 1790s, Pietro Leopoldo commissioned Zanobi del Rosso, who trained under both F. Fuga and L. Vanvitelli, to construct the stairs and the vestibule. This staircase and entry hall in elegant neoclassical shapes in pastel green tones (Lorraine green) are reminiscent of the bright contemporary interiors of European capital cities such as Vienna or Saint Petersburg, a tribute to the happy period of enlightenment when the young Grand Duke chose to open the private Gallery previously reserved to certain dignitaries to the general public.
Interested in visiting The Uffizi?
Arrange your visit in Florence, find prices and opening hours of the museum.
Go to museum