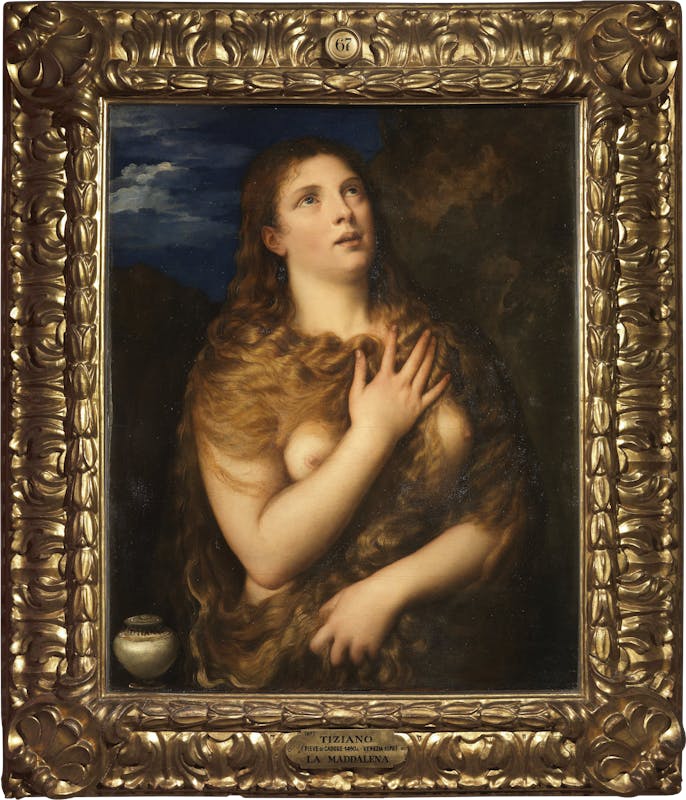 Penitent Magdalene
Author
Titian (Pieve di Cadore 1488/90 – Venezia 1576)
The representation of the penitent Mary Magdalene was often replicated by Titian during his lengthy career. This version in Pitti Palace may be one of Titian's oldest prototypes, due to the astounding quality of the work, where the transparency is enhanced by the wooden support, and it was probably painted by the artist in Venice between 1533 and 1535, for Duke of Urbino Francesco Maria I della Rovere. Critics have always stressed the erotic charm of this image, which the artist and his workshop also used much later, in the period after 1550, including in a version with Mary Magdalene "clothed".
Interested in visiting Pitti Palace?
Arrange your visit in Florence, find prices and opening hours of the museum.
Go to museum