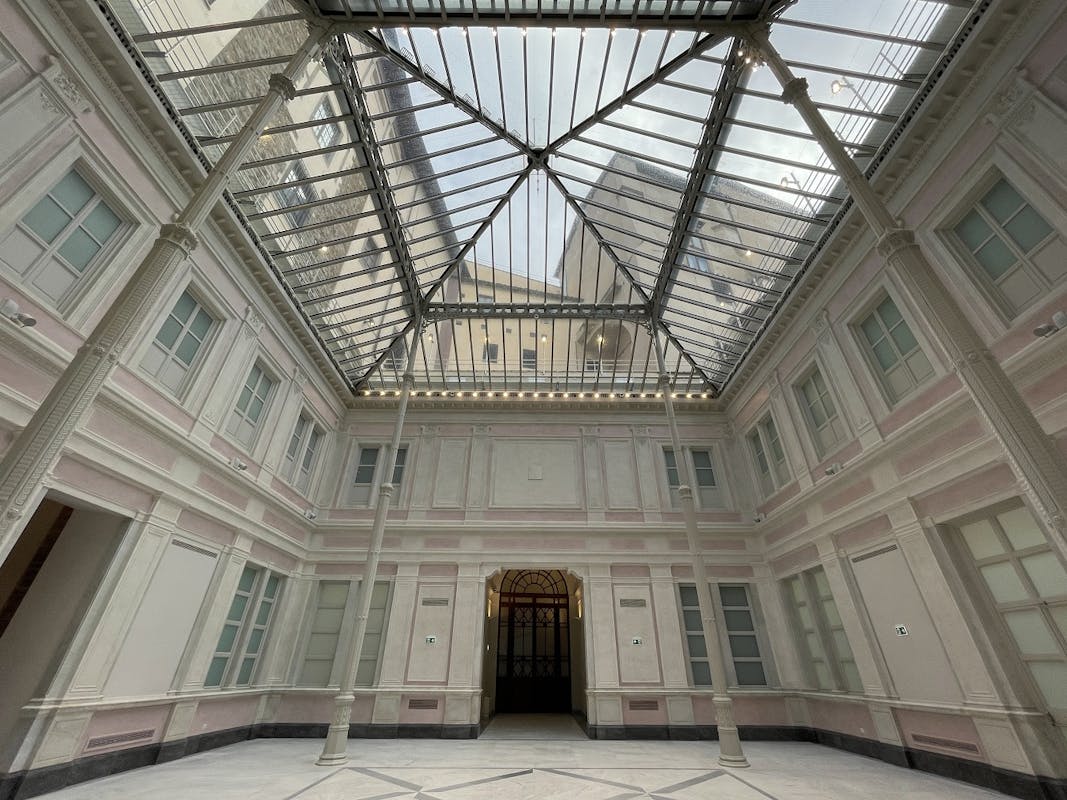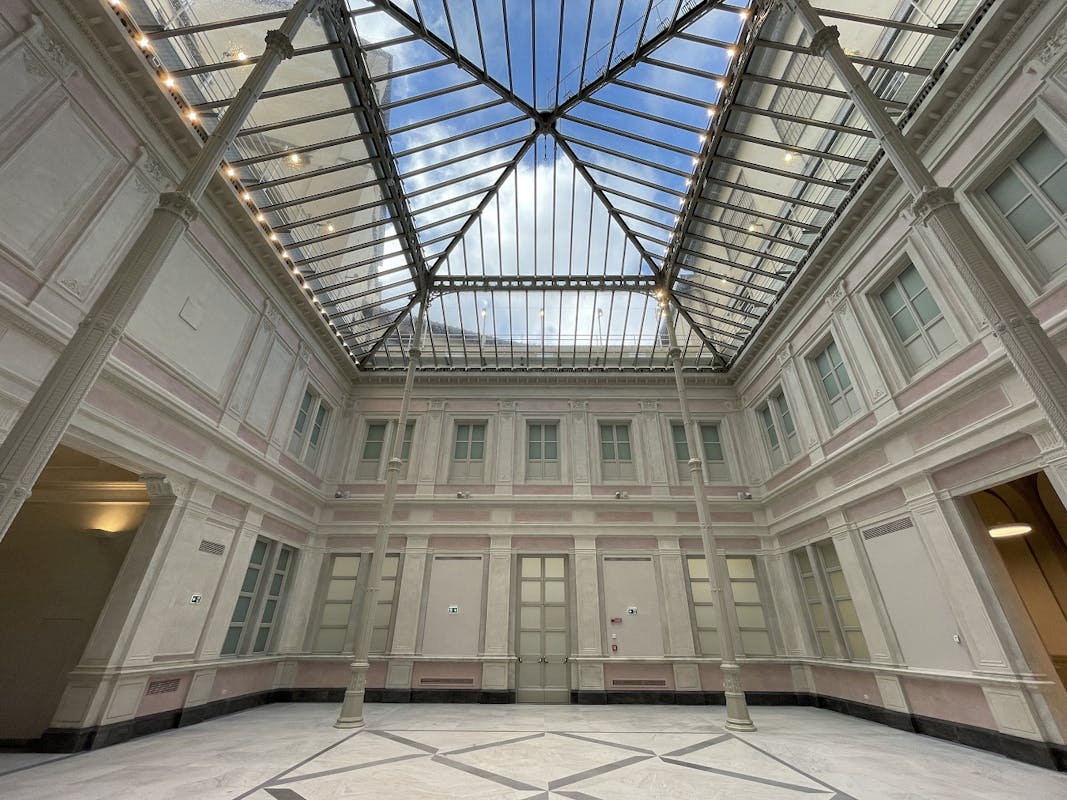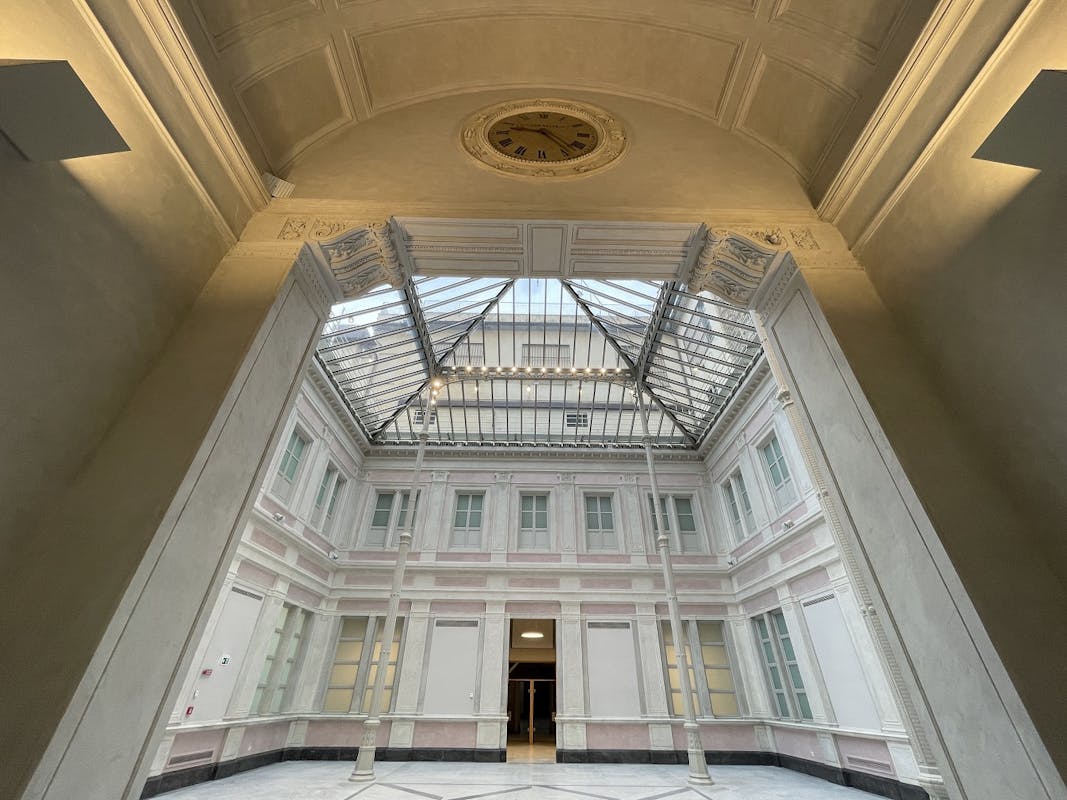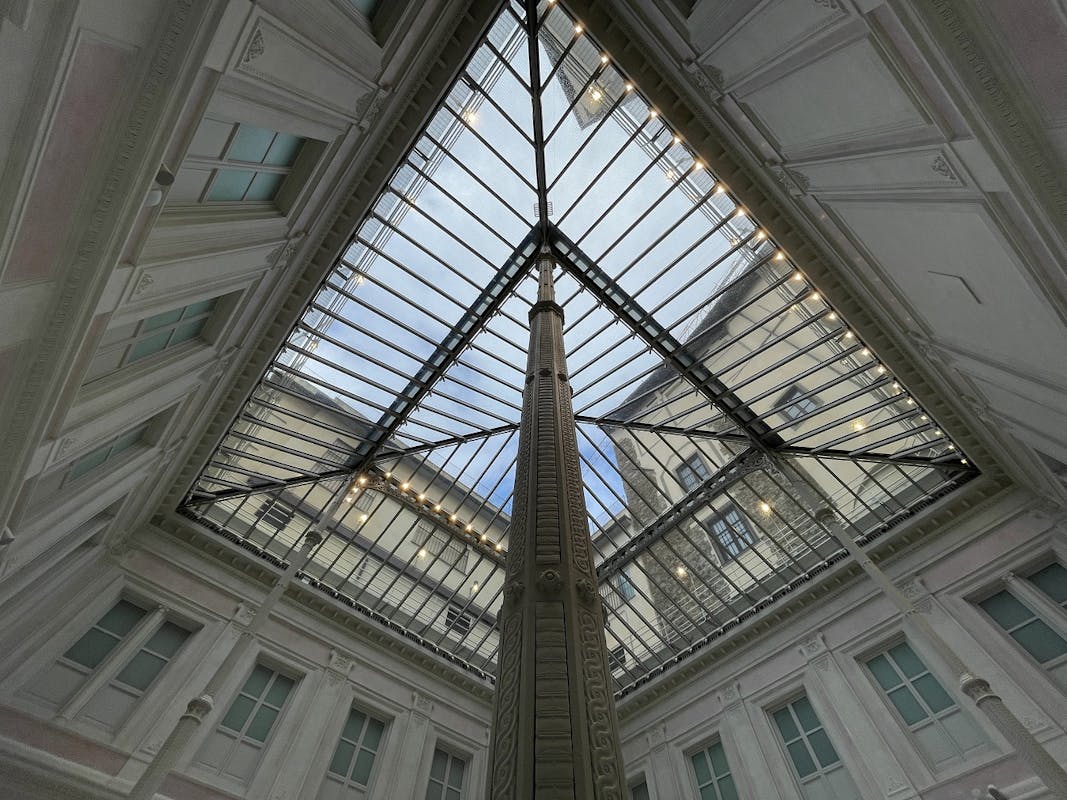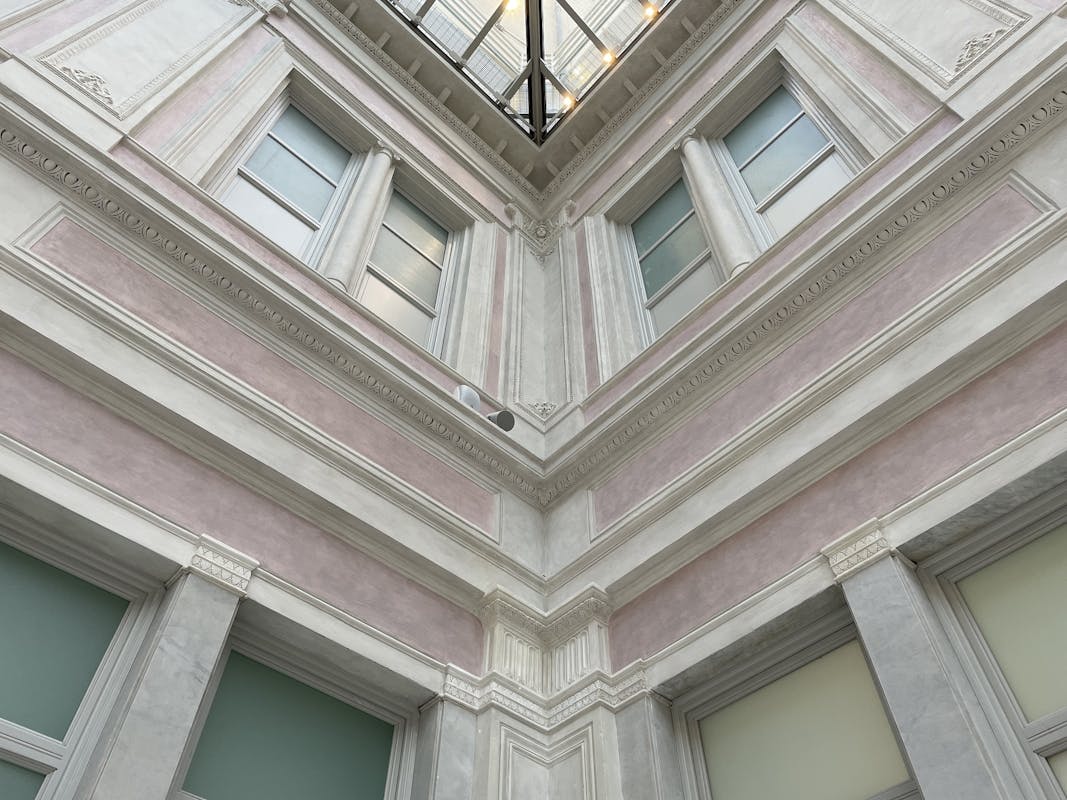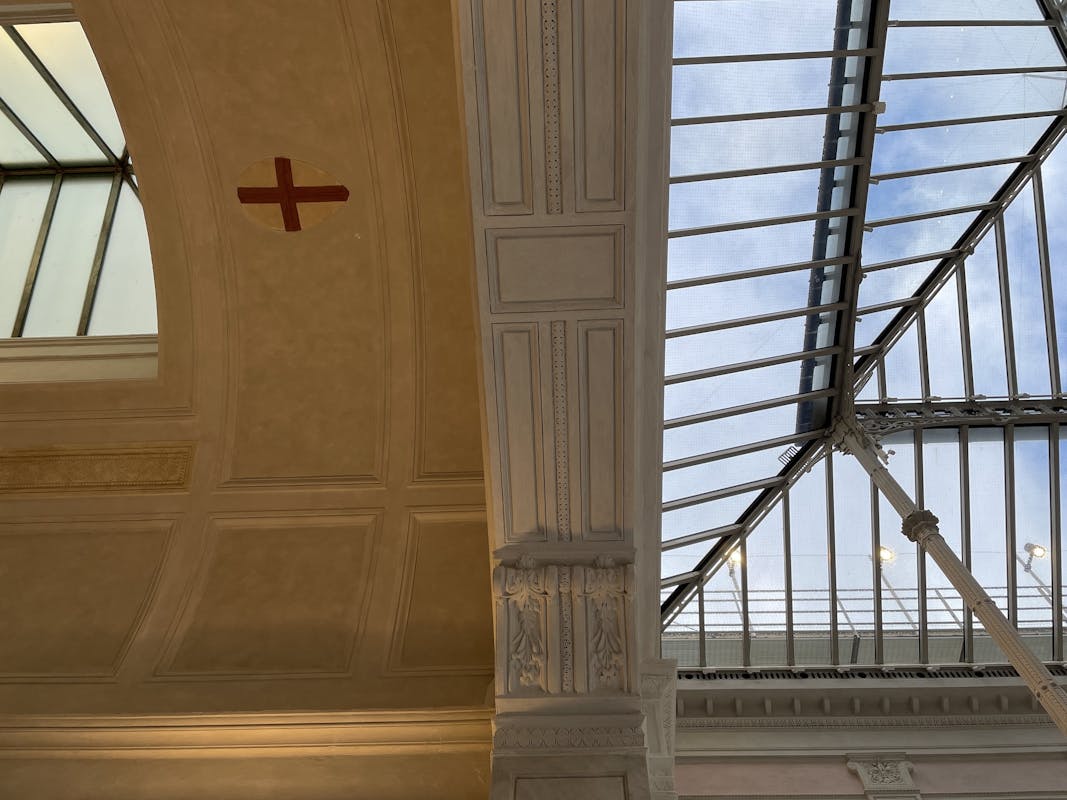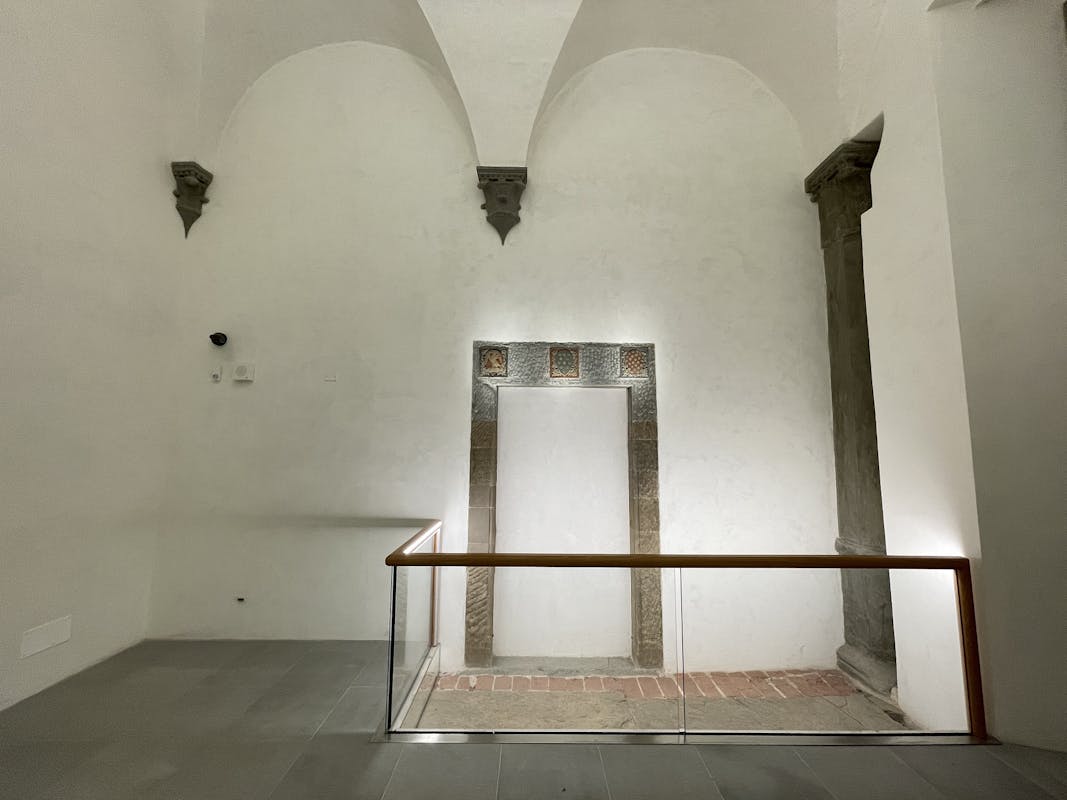 The Royal Post Office
Mariano Falcini (Campi Bisenzio, 10 maggio 1804 – Firenze, 11 novembre 1885)
The Reali (or Regie) Poste is the Post Office that was built when Florence was the Capital. It is located in the western sector of the Uffizi complex, in the area once occupied by the Florentine Mint, between Via Lambertesca and the Loggia dei Lanzi.
The project was commissioned to Mariano Falcini (Campi Bisenzio, 10 May 1804 - Florence, 11 November 1885). The architect, following the example of the Parisian Les Halles and the Galleria Vittorio Emanuele II in Milan, designed a lightweight skylight in cast-iron and glass to cover the open spaces of the Carrozze courtyard and create the Post Office's letter distribution room. Also Florence was starting to experiment new materials for new structures which, starting with the Post Office, were soon to be built: the telegraph station on the ground floor of the Medici Riccardi Palace, the Horticulture Garden, the indoor markets of San Lorenzo and Sant'Ambrogio.
The articulated pavilion rests on slender, elegantly decorated columns; the interior elevations are characterised by a vertical division in two orders of pilaster strips with delicate stucco decorations, string courses and a rich cornice. These partitions give house to large windows, false openings and plastered mirrors. The architectural solution is orderly, symmetrical and refined.
The Post Office, inaugurated in 1866, remained active until 1917, after which followed a number of concessions of use, until the restoration/carpentry workshops were set up next to the elegant hall that was used as a temporary exhibition area.
The construction of the Royal Post Office is attested by several documents dating the works to the period 1864-1869. Specialised work or particular technological installations were carried out by professional companies from Turin and beyond the Alps. The gas-powered lighting system consisted of crystal globes made by the L.A. factory. The two imposing clocks in the main hall were designed by watchmakers from Turin, the Granaglia brothers. Finally, a particular mention should be made to the extraordinary cast-iron structure created by Pietro Benini's Opificio meccanico del Pignone.
This portion of the west wing used to be the original site of the Florentine mint where the gold florin was minted. First coined in 1252, it represented the most valuable currency in the Mediterranean until the end of the 14th century. The Mint complex was incorporated into Vasari's project for the Uffizi and recent archaeological investigations have uncovered the Mint tower, two smelting furnaces (one for gold and the other for silver), some melting crucibles and traces of an imposing masonry safe.
Francesco Fortino; Francesca Funis; Andrea Pessina
Interested in visiting The Uffizi?
Arrange your visit in Florence, find prices and opening hours of the museum.
Go to museum