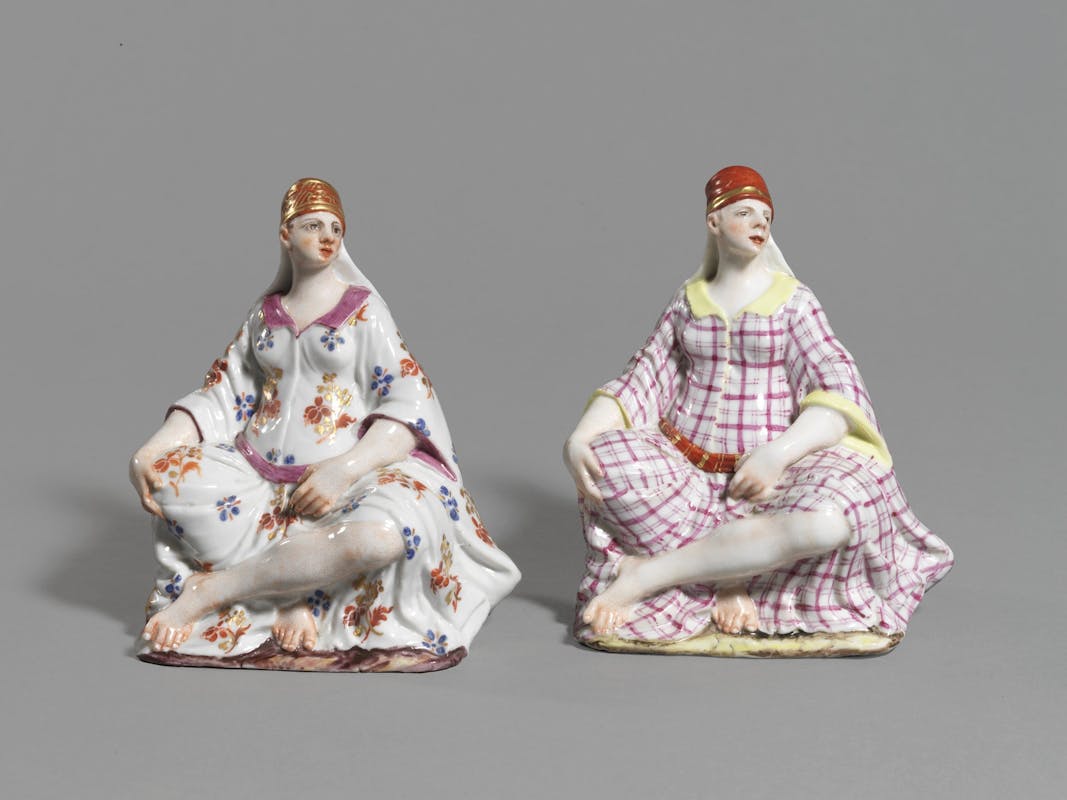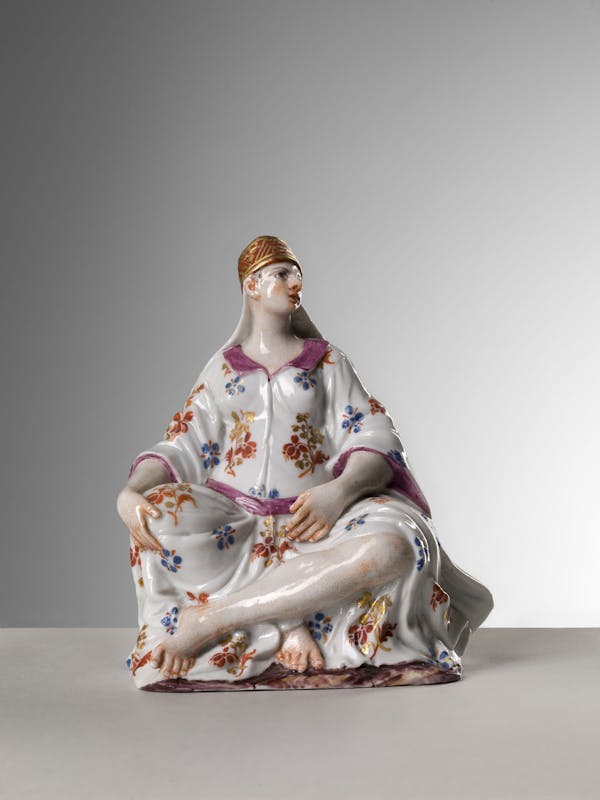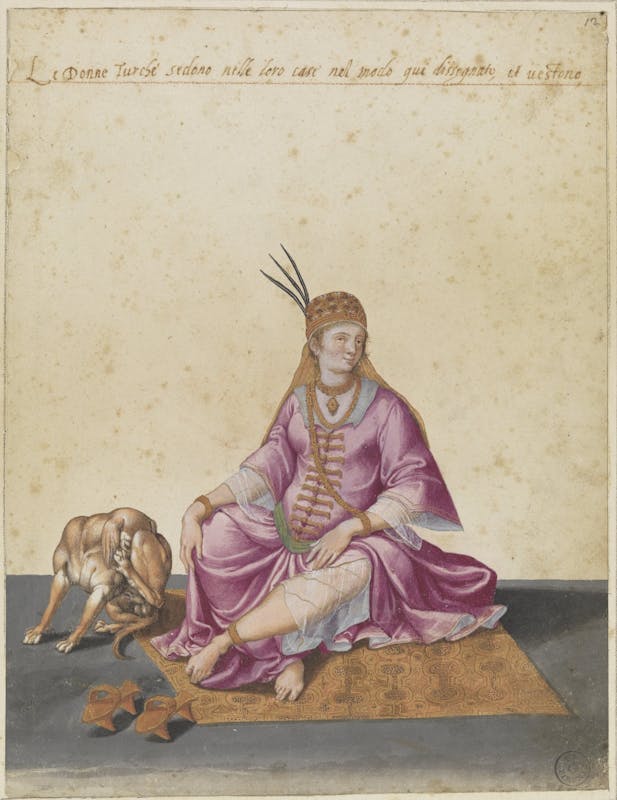 Statuettes depicting Orientals
Ginori Factory, Doccia
Technique
Polychrome painted and gilded porcelain
Inventory
Silver with estimate 1911 nos. 1424-1425
The advent of porcelain in the West through the East India Companies and its role of identifying the social status of those who owned it has helped to change the choices related to table setting. This candid and gleaming ceramic was elevated as the principal medium to celebrate the magnificence of the landlord in the eyes of the diners. As a result, the factories turned towards the creation of finely decorated sets which were flanked by centerpieces or series of small statuettes intended for the embellishment of dessert tables. The oriental figures presented here are an example. They were created by the Doccia Factory a few years after the death of its founder, the Marquis Carlo Ginori (1702-1757), together with subjects taken from the Commedia dell'Arte or grotesque characters created by Jacques Callot and called Caramogi.
They belong to a group of twenty-three characters partly taken from the collection of engravings of the ambassador of Louis XIV to Constantinople, Baron Charles de Ferriol, who in 1714 made them known with the Recueil de cent stampe representant differentes nations du Levant, and in part with the tempera painted by Jacopo Ligozzi, some of which were donated in 1867 to the Uffizi Department of Prints and Drawings, including the table used as a model for our statuettes (inv. Department of Prints and Drawings 2956F). The caption accompanying the drawing clarifies the subjects that are represented: "The Turkish Women sit in their houses in the manner here drawn, and dress in the Turkish way". However, the floral dress of one of them and the chequered dress of the other betray the faithful representation of "an Oriental woman" and lead us back to a free Western interpretation of the decoration by the manufacturer. The presence of only two specimens in the collection of the Porcelain Museum, however reproducing the same subject, is perhaps due to their origin from the "Royal Palace of Piacenza and Parma" which took place in 1867 following the transfer of the riches to the Bourbon residences of Parma at Pitti Palace, the Quirinale and the Royal Palace in Turin.
Interested in visiting Pitti Palace?
Arrange your visit in Florence, find prices and opening hours of the museum.
Go to museum