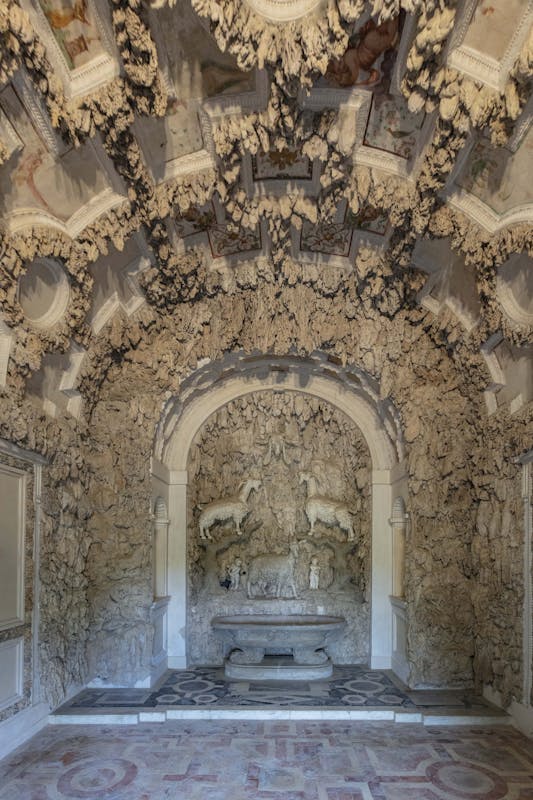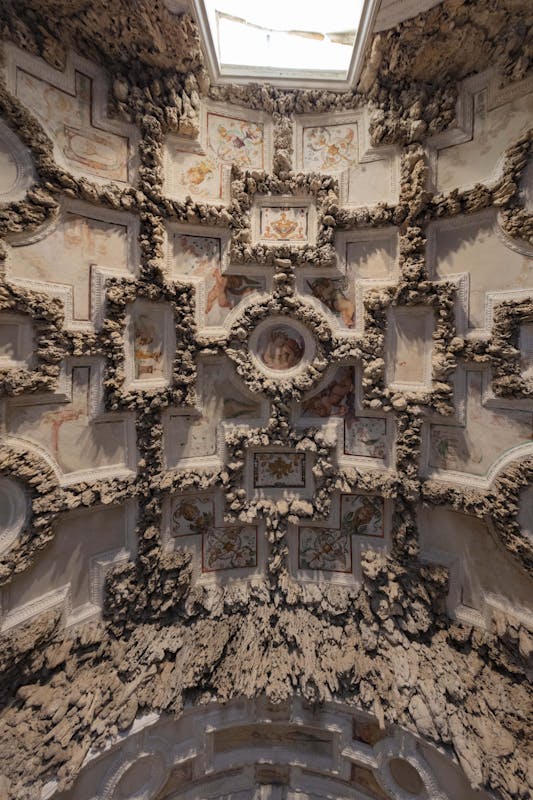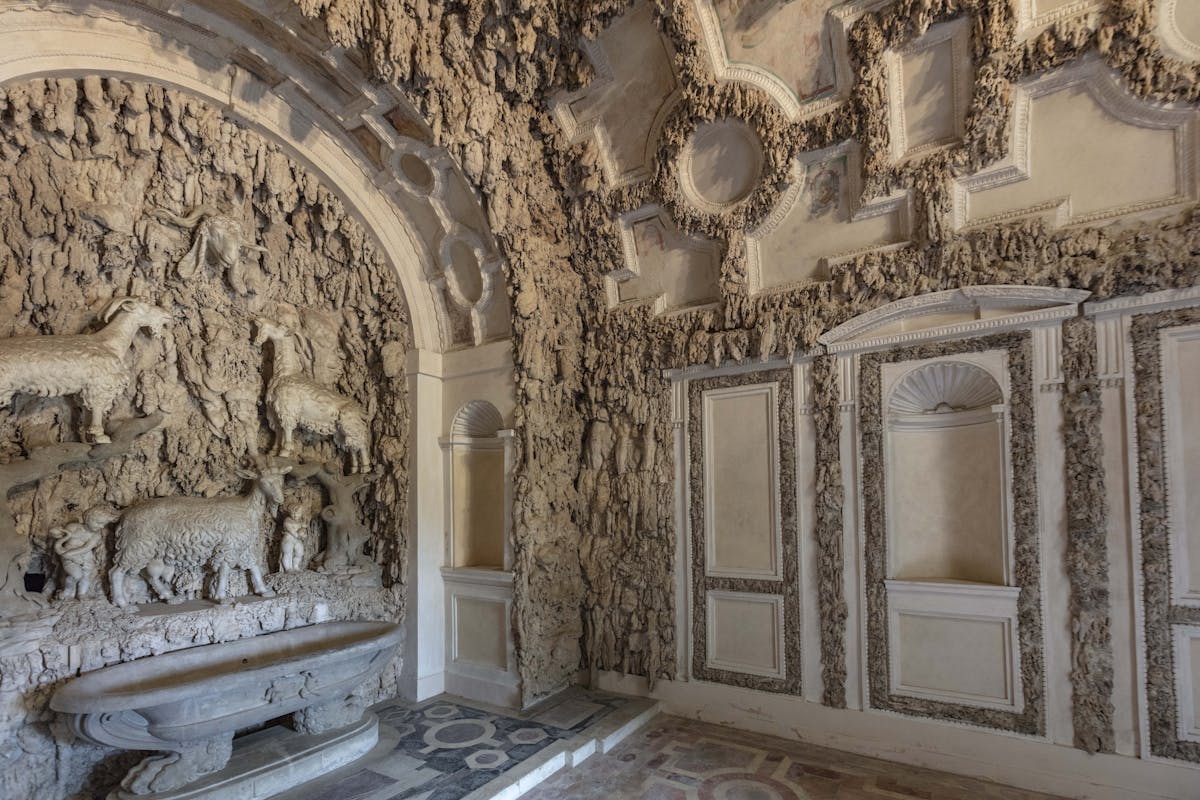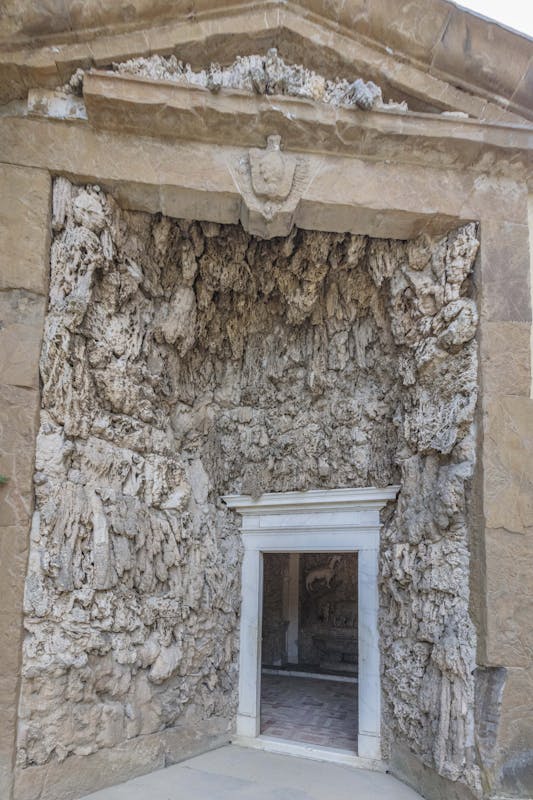 Madama Grotto (Grotta di Madama)
Davide Fortini (? – 1590)
In 1550 approximately, during the early phases of the works to realize the Boboli Gardens, a small garden was built alongside the wall of the San Giorgio Convent, intended by Cosimo I de' Medici for the cultivation of dwarf fruit trees as shown by the depiction of Boboli in the famous lunette painted by Giusto Utens (1559-1602).
In this part of the garden, between 1553 and 1555 a small grotto was built, later named "Grotta di Madama". The project was directed by Davide Fortini, the son-in-law of Tribolo, to whom the Medici family had entrusted the design of the entire Boboli Gardens.
The façade of the Grotto features a wall of artificial rock set within a stone frame topped with a gable. In the centre of the wall, a small door with jambs and an cornice in white marble contrasts strikingly with the façade itself.
The Grotto has a barrel vault and rock walls with a sponge-like texture embellished with architectural elements such as frames and niches. The back of the Grotto features sculptures of animals surrounded by artificial stalactites, preceded by an oval basin with volutes standing on sculpted lion paws. Many of the sculptures such as the goat and the ram's head at the back of the Grotto, as well as the oval basin with cherubs and goats, were carved by Giovanni di Paolo Fancelli, while the central goat was realized by Baccio Bandinelli. The marble floor was created by Santi di Michele Buglioni and the beautiful lacunar vault with Grotesque decorations was created by Bachiacca in 1555.
In 1696 the basin was replaced with a replica; the original is now located below the final window of the Pitti Palace's façade on the left side. The Grotto was closed with a wooden door boasting the Habsburg coat of arms, which refers to Maria Maddalena of Austria, wife of Cosimo II, from which name Madama presumably derives. In the 18th century the Grotto was completely abandoned until 1922, when it was used to store furniture.
Interested in visiting Boboli Gardens?
Arrange your visit in Florence, find prices and opening hours of the museum.
Go to museum