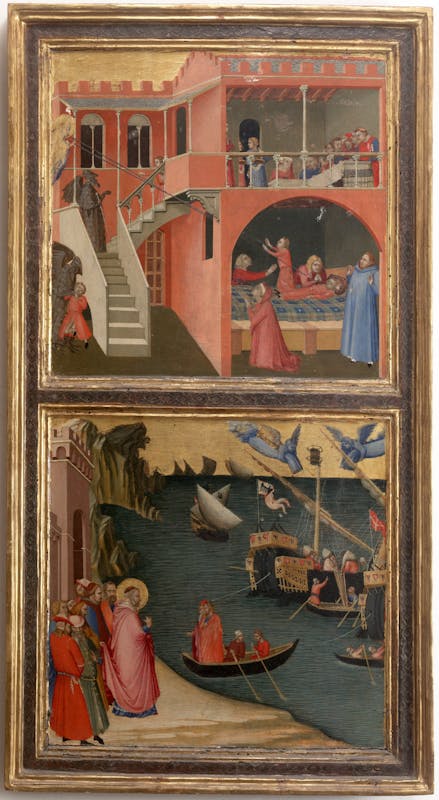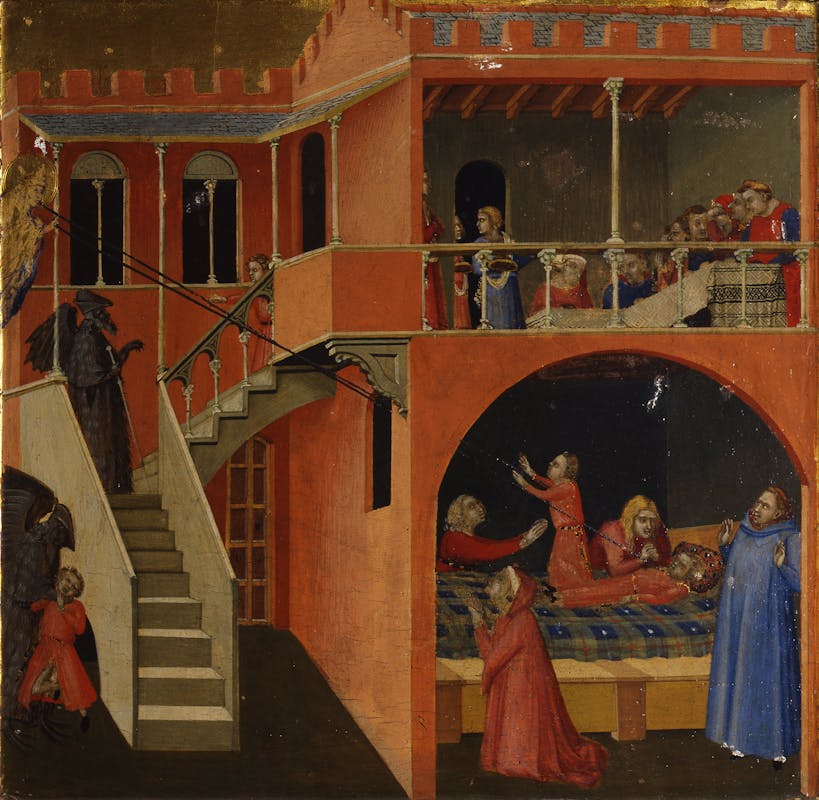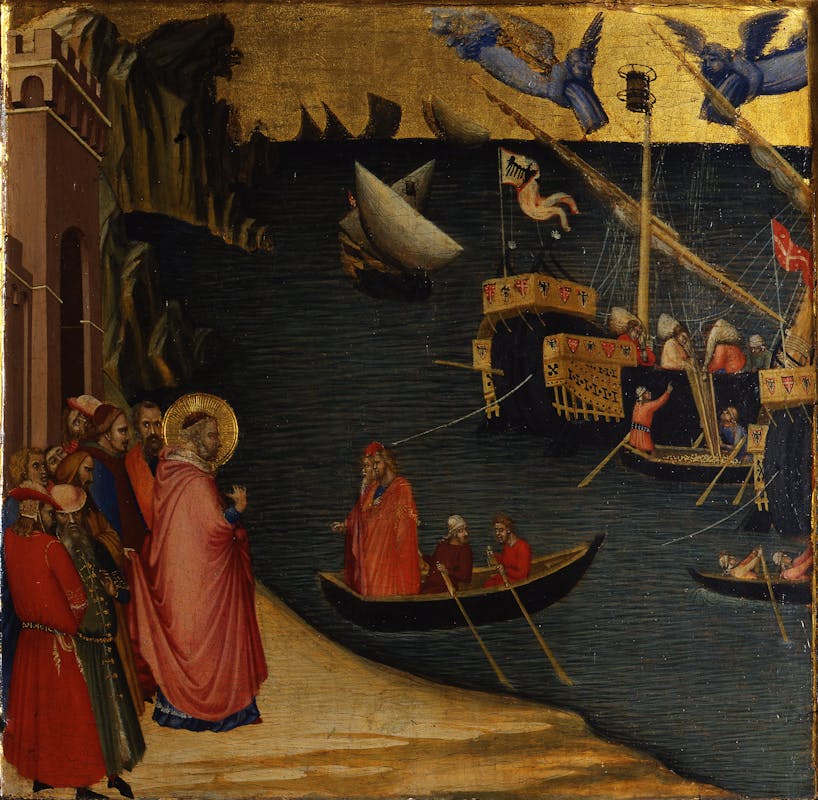 The miracle of the grain ships: St Nicholas resuscitates a young boy
Ambrogio Lorenzetti (Siena, known of between 1319-1348)
Technique
Tempera on wood, gold base
The two episodes portrayed are taken from the life of St Nicholas, bishop of Myra (270-343), narrated in Jacobus de Varagine's Golden Legend (13th century). In the painting, the story reads from bottom to top.
In the first story, the bishop Nicholas is going to the port to ask the sailors of the ships carrying grain to Alexandria in Egypt to give some to the city of Myra, which had been struck by famine. The sailors follow Nicholas' order and the ships are miraculously replenished with grain, so that when the sailors reach their destination, there are no shortages in their load.
The second episode refers to a miracle performed by St Nicholas after his death. On the day of the festival of St Nicholas, a child is killed by the devil, disguised as a pilgrim, to whom the child is said to have offered alms. Invoked by the victim's father, a devotee of the saint, Nicholas brings the child back to life, to the great wonder and joy of those present.
The panel is part of a pair of paintings with stories of St Nicholas (see also the work inv. 1890 no.8348), the overall structure of which still remains a source of mystery today. The presence of hinge-like elements along one of the two sides of each panel suggests that they were the side elements of a reredos, probably featuring the figure of the saint in the centre. Having come to the Florentine Gallery from the Benedictine abbey of Santa Maria in Florence, the panels were originally part of the furnishings in a nearby church named after St Proculus. They are an outstanding testimony of the activity of Siena-born painter Ambrogio Lorenzetti who displays not only an extraordinary storytelling talent, but a passion for complex spatial orchestrations and great skill in depicting architectures.
Interested in visiting The Uffizi?
Arrange your visit in Florence, find prices and opening hours of the museum.
Go to museum