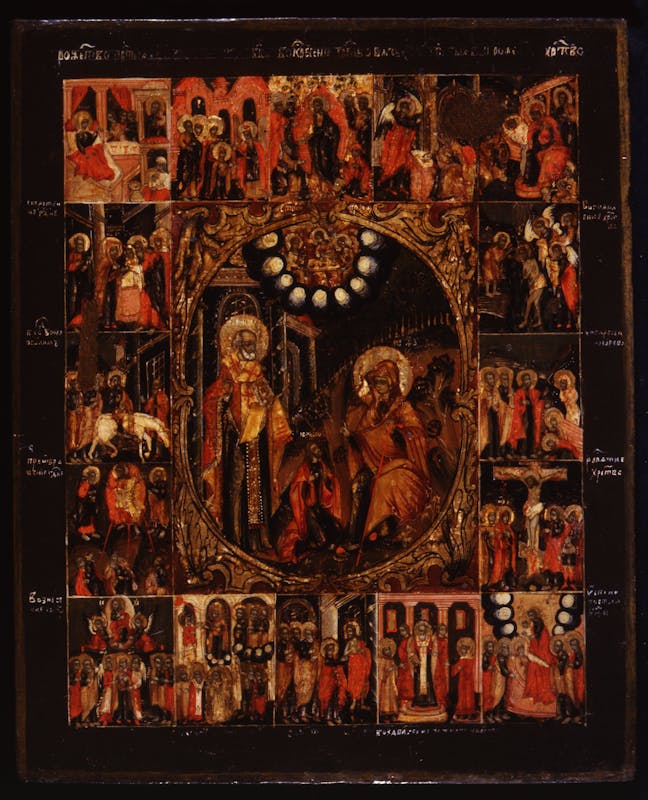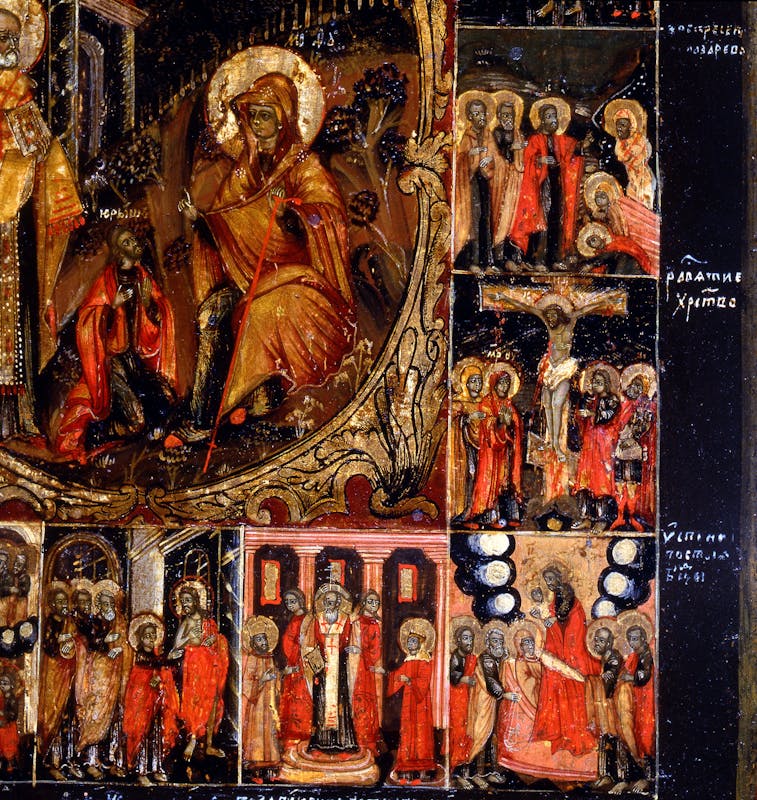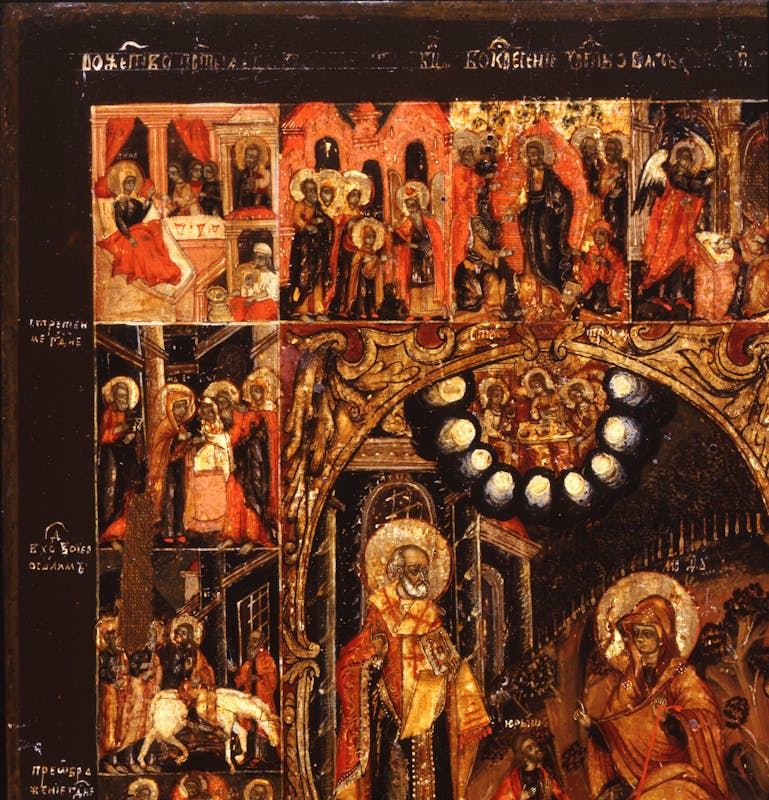 The Mother of God and St. Nicholas Converse with the Sacristan George, with scenes of the feast days
Central Russia workshop
Location
Russian icon collection, room 2
On the eve of the consecration of the church built near the Tikhvinka River to host the prodigious icon of the Mother of God, a replica of which is also kept in the Uffizi collection (inv. 1890 no. 9347), Sacristan George had a vision of the Virgin, who appeared to him with St. Nicholas. The Mother of God requested that the cross destined for the church in Tichvin be made of wood and not iron, to resemble that of Christ. The scene is narrated at the centre of the icon, where Mary, according to tradition, is sitting on a fallen tree, which later became a venerated relic. George, kneeling before her, is depicted as smaller than the Virgin, reflecting a hierarchy of proportions that reflects the importance of the figures. The prominence attributed to the miracle, compared with the important festivities depicted in the sixteen scenes that frame the episode, give the impression that the icon was painted in the territories of north west Russia, where the veneration for Our Lady of Tichvin was more deeply-rooted, or that it may reproduce an original model of those territories.
The central medallion is edged by elaborate Baroque-style frames, a recurring element of many of the icons in the Uffizi collections. The use of the oval shape is rather unusual, and it associates this work with the icon featuring St. Nicholas the Thaumaturge in the same collection (inv. 1890 no. 9223). Likewise, the execution of the central depiction is more refined than the small stories at the sides, as is characteristic of painted icons.
Interested in visiting Pitti Palace?
Arrange your visit in Florence, find prices and opening hours of the museum.
Go to museum