15th century painter Nicolas Froment's masterpiece returns after almost 200 years to the convent that was its home for centuries
A major Renaissance masterpiece is returning, after almost two hundrd years, from the Uffizi to the monastery that was its home for centuries. The painting in question is a Triptych with Stories from the Life of Lazarus, Martha and Mary painted by 15th century French artist Nicolas Froment: removed from the convent of Bosco ai Frati (San Piero) during the Napoleonic suppression, it was returned, but to the Galleria delle Statue e delle Pitture, in 1841. The altarpiece is dated 1461 and signed on the doors by Nicolas Froment, an artist recorded as working in Northern France and Provence between 1461 and 1483. The triptych was commissioned by Bishop Francesco Coppini (Prato, 1402 – Rome, 1464) in the course of his diplomatic missions abroad. The patron, identified by his coat-of-arms, is shown in prayer before the Virgin on the back of one of the doors. In the centre of the triptych, we see Jesus raising Lazarus and uttering the words: "Lazare veni foras", written in gold lettering. Lazarus, his body already decomposing, rises from the tomb before the eyes of his sisters Martha and Mary whose faces are bathed in tears. The miracle is preceded by the scene in which Martha goes to meet Jesus to inform him of her brother's death, illustrated on the left-hand door. On the other door, Mary pays tribute to the Saviour by anointing his feet with a fragrant balsam.
Influenced by Flemish painting, Nicolas Froment tends to characterise his figures' features almost to the point of caricature. His meticulous depiction of costumes, objects and bizarre details such as the fly on a table laid for a meal turn the religious scene into a constant source of wonder. The landscapes in the background conjure up the fairy-tale world of northern European courts in the 15th century.
Francesco Coppini was recalled to Rome by the Pope in the summer of the year in which the triptych was completed and charged with political misdemeanours and simony. Found guilty, he was stripped of his titles and his assets were confiscated. The triptych thus came into the ownership of the Medici family and was subsequently donated to the Franciscan convent of Bosco ai Frati, where it remained until the convent was suppressed under Napoleon. It entered the Uffizi in 1841.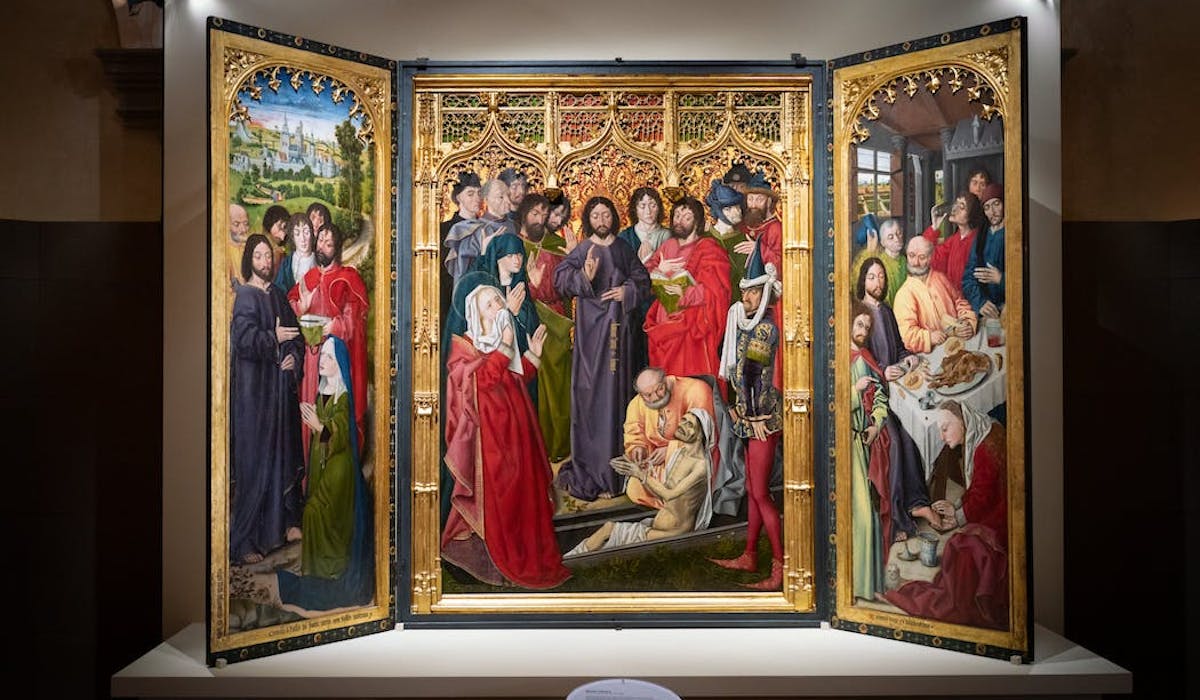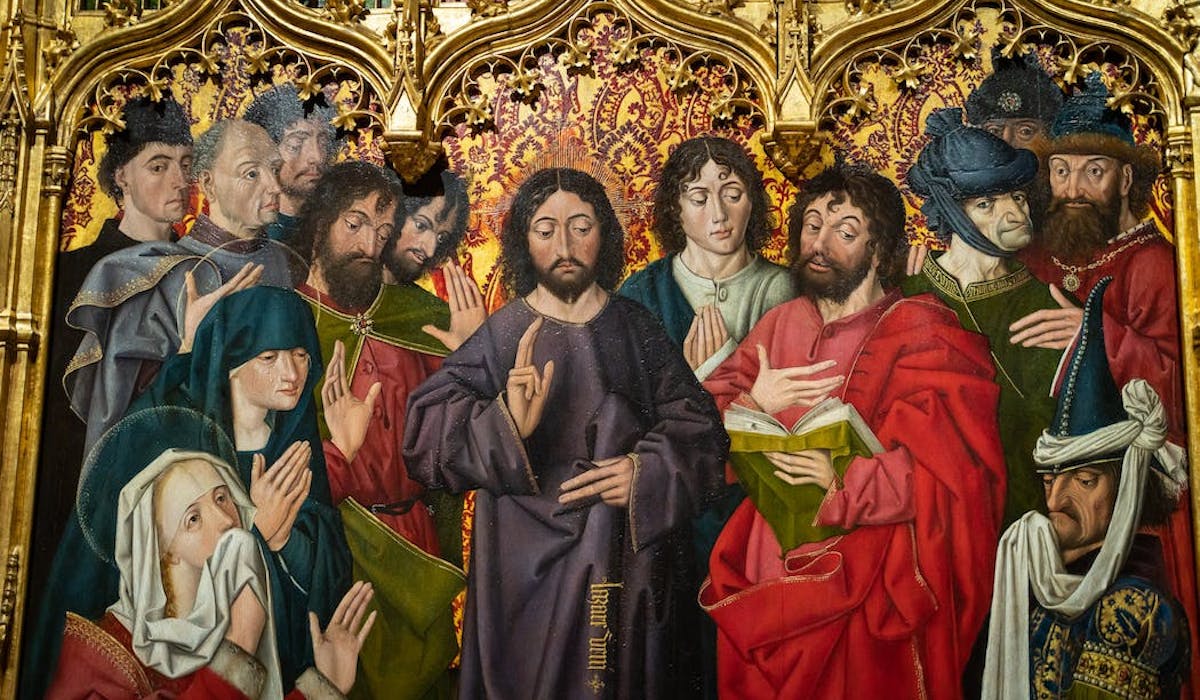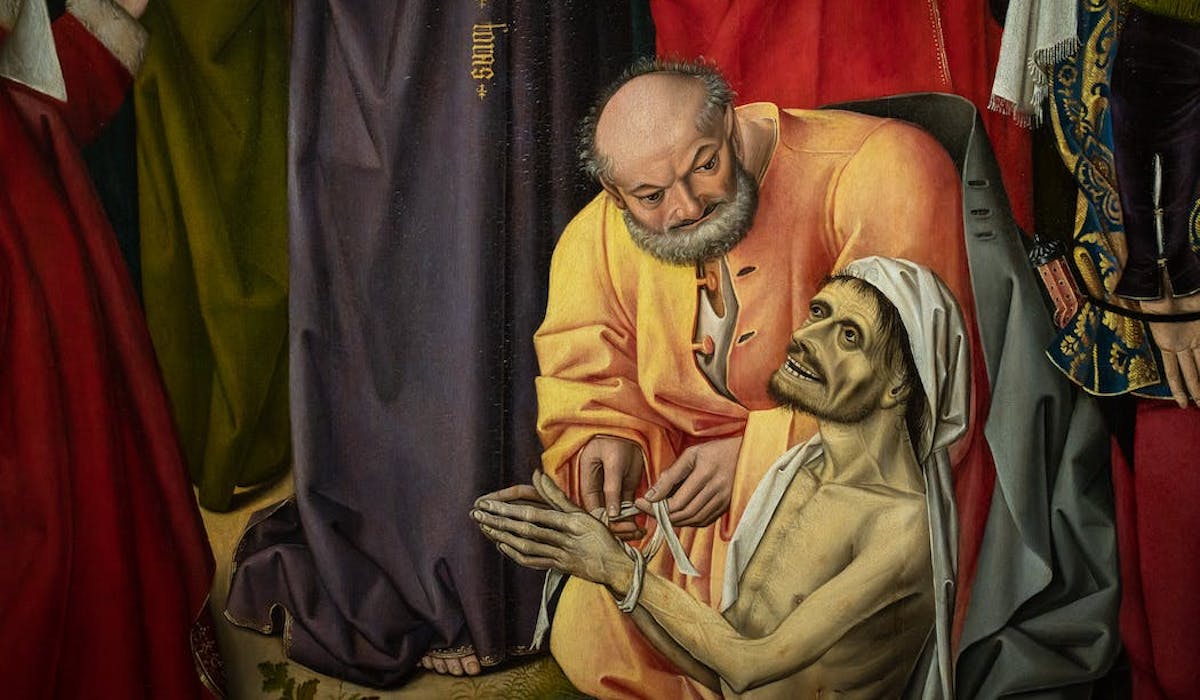 01.06.2022 - 30.04 2023
Convento di San Bonaventura al Bosco ai Frati
Via di Lucigliano, 1
T. 055 848111 - 348 6033328
Free admission
Opening hours:
Friday, Saturday, Sunday and Holidays
9.30am /12.30am / 3.00pm - 6.00pm
From Monday to Thursday opening for groups by reservation
Closed
12/25/2022; 01/01/2023; 04/09/2023