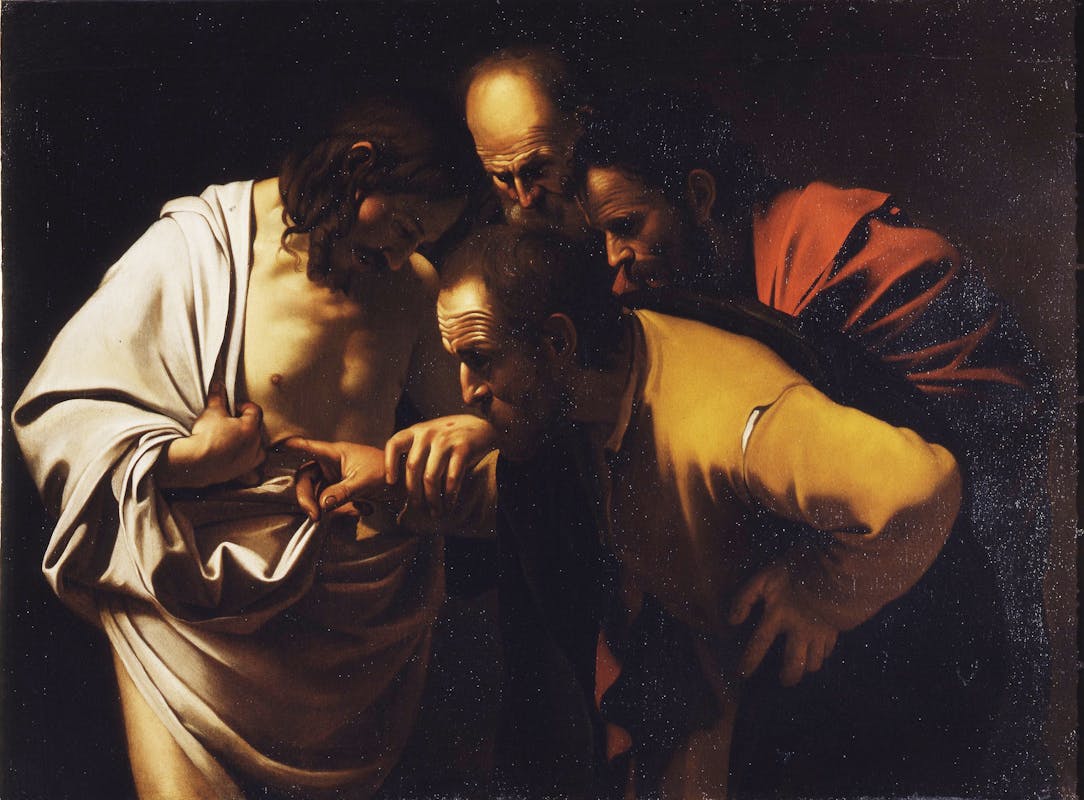 The Incredulity of Saint Thomas (Copy after Caravaggio)
Artist active in the first half of the 17th century
Date
First decades of the 17th century
Although considered an ancient replica of a work by Caravaggio, this painting is nonetheless of significant interest both for its superb pictorial quality and for the fact it is recorded as one of the most copied and replicated paintings in the first half of the 17th century, an indication of the work's instant success. The Incredulity of Saint Thomas housed in the Uffizi Galleries is certainly an ancient replica belonging to the Medici's collections, and indeed it was recorded among the collection of Cardinal Carlo de' Medici in 1666.
Today, most critics believe that the original work by Caravaggio is the painting now exhibited in the Bildergalerie in Postdam (Germany), dated in the first few years of the 17th century and thought to have belonged to the important Roman collection of Vincenzo Giustianiani. However, some critics believe that the original work has been lost.
Interested in visiting The Uffizi?
Arrange your visit in Florence, find prices and opening hours of the museum.
Go to museum