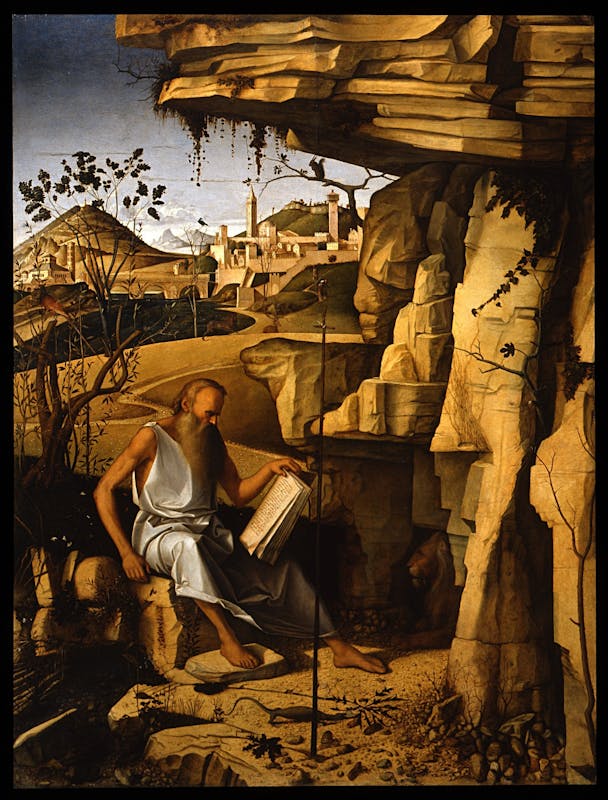 St. Jerome in the Desert
Author
Giovanni Bellini (Venezia 1433-1516)
This is a masterpiece by Giovanni Bellini, to be dated back to the early 1480s on account of the stupendous fusion between the figure and the landscape, and the wealth of symbolic meanings, such as the two deer chasing one another.
In the background there are non-Venetian buildings that Giovanni Bellini was able to copy during his travels. Various documents, in fact, state that the artist made life drawings of architecture, which he then used in his paintings. It is possible to see a Ravenna-type belfry in the background, the church of San Vitale, the Mausoleum of Theodoric in Ravenna, the bridge of Tiberius in Rimini and the bell tower of Sant'Anastasia in Verona.
The original destination of the work is not known.
Interested in visiting The Uffizi?
Arrange your visit in Florence, find prices and opening hours of the museum.
Go to museum