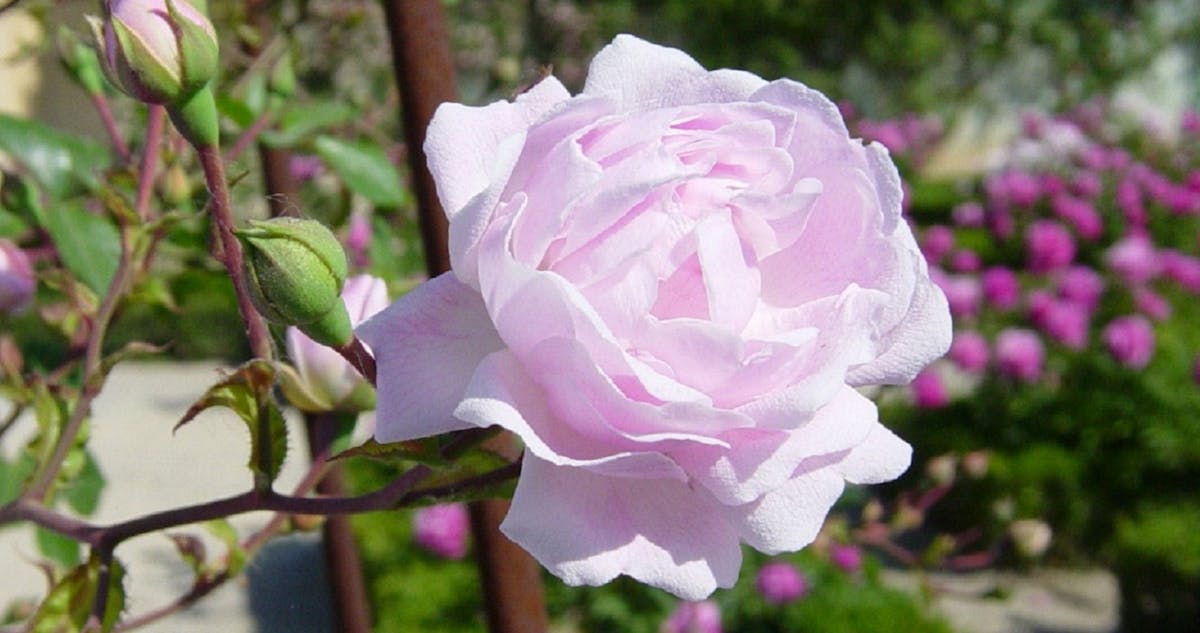 Size
3.5 m (height) x 3 m (width)
Climbing Rosa wichuraiana Rambler, suitable for covering archways and pillars. It is often positioned next to Blue Magenta for the splendid feast for eyes created by their bloom.
It produces small pale pink flowers in bunches with a strong fragrance. It is a rustic plant and is very resistant to disease. The plant prefers good exposure to sunlight and flowers twice a year, once in spring and once in autumn.
Origin: USA
Rose breeder: Walsh (Rosa wichuraiana x Baroness Rothschild)
Interested in visiting Boboli Gardens?
Arrange your visit in Florence, find prices and opening hours of the museum.
Go to museum